Within the heart of the beautiful city of Antigua, Guatemala lies the Hotel Casa Antigua. Recently acquired in 2009, the hotel has been completely remodeled and now offers 22 spacious rooms, has 3 beautiful flower gardens (all with working water fountains) and a rooftop terrance with a spectacular view of the Volcan de Agua. The hotel lies 1 block from Parque Central (the center) and within walking distance of all the main attractions.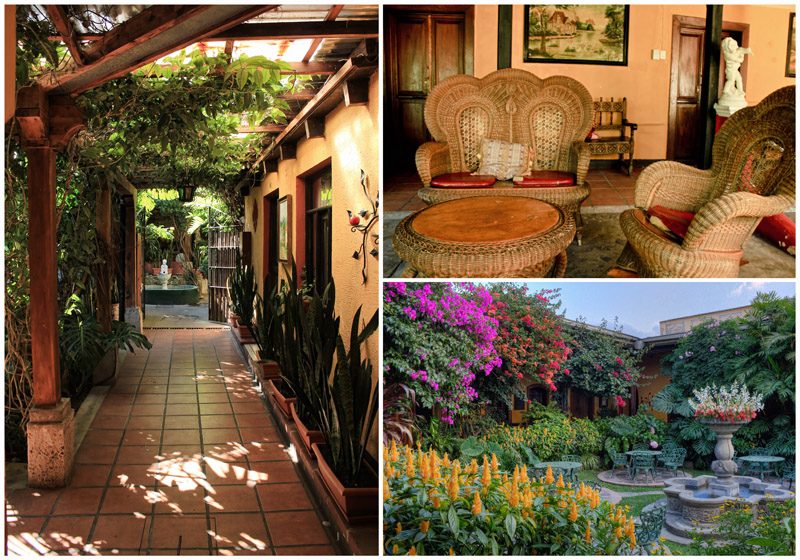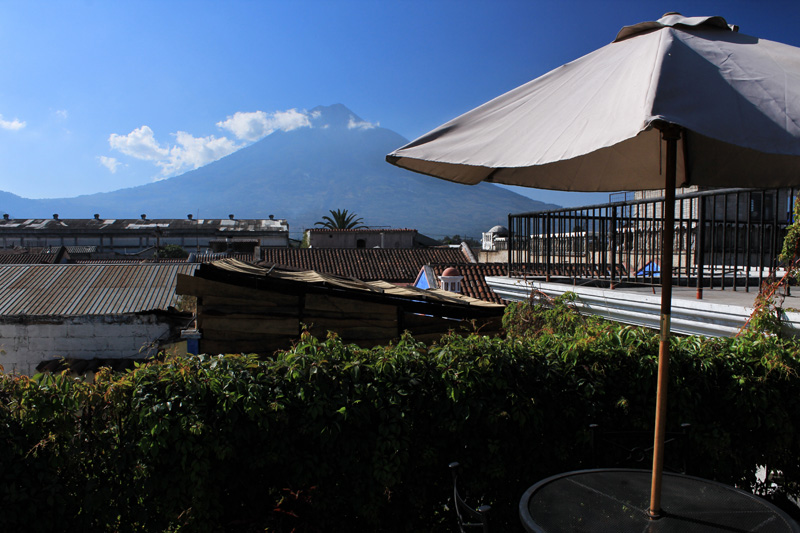 If you arrive in Guatemala City and are wanting to directly come to Antigua, the hotel can arrange a private shuttle for your pick-up and transfer ($37). Because we arrived late into Guatemala City, we took advantage of the private shuttle for pick-up and transfer ($37). The journey took approximately 45 minutes to 1 hour and our driver was extremely friendly.
Upon arrival, the staff greeted us with a smile and led us to our room. The room was very spacious, equipped with a king sized bed (although the pillows were pretty flat), and the bathroom was spotless. The decor of the room included much beautiful Mayan and local art.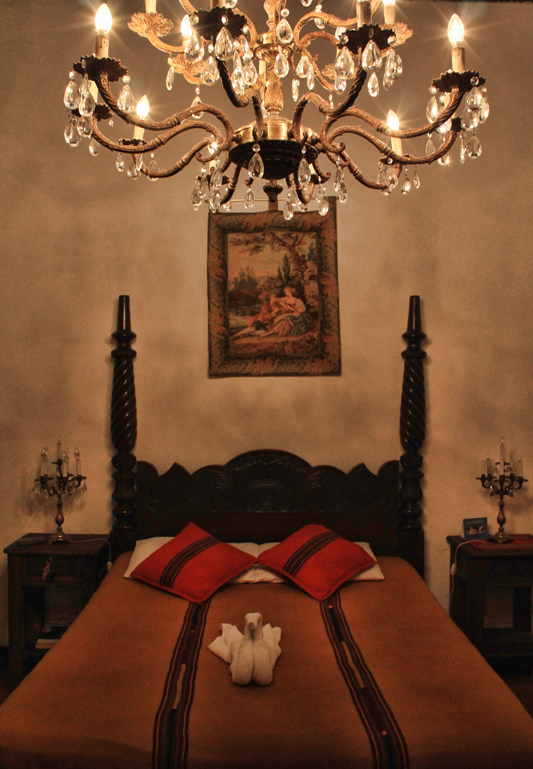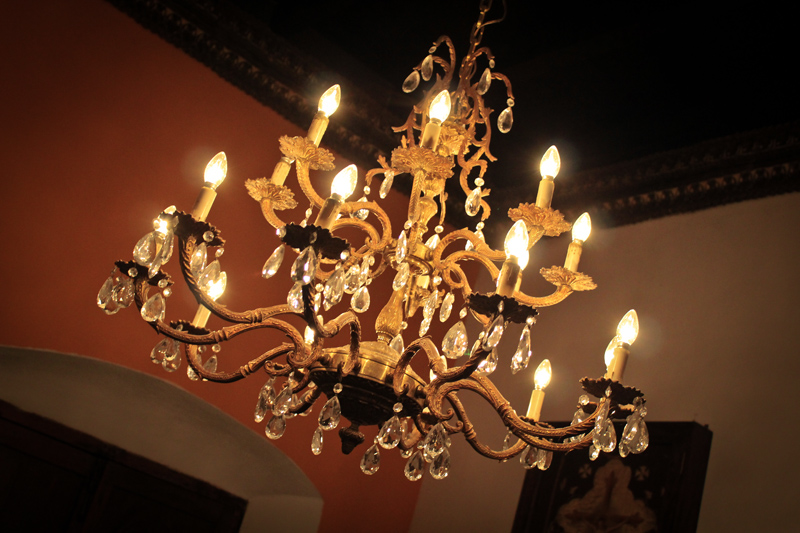 In the morning we toured around the hotel and took advantage of the seating areas located in all of the gardens. This was perfect for us digital nomads to get some work done while being able to listen and watch the hummingbirds whiz all around. The hotel offers free Wi-Fi internet and we never had a problem during our stay.
The hotel does offer a daily breakfast for $5 extra per person per day, and it is well worth it. It is a typical Guatemalan breakfast with fresh eggs, beans, sausages, plantains, along with pancakes and fresh juice. It left us feeling quite full and ready for the day ahead.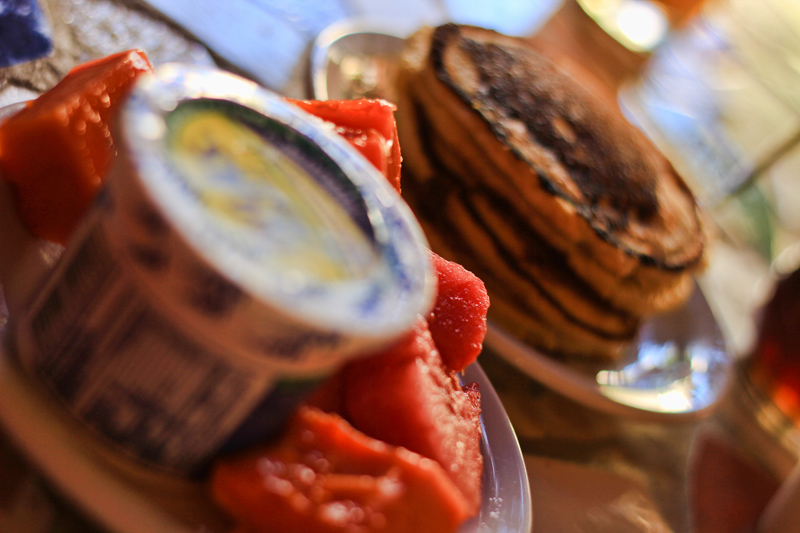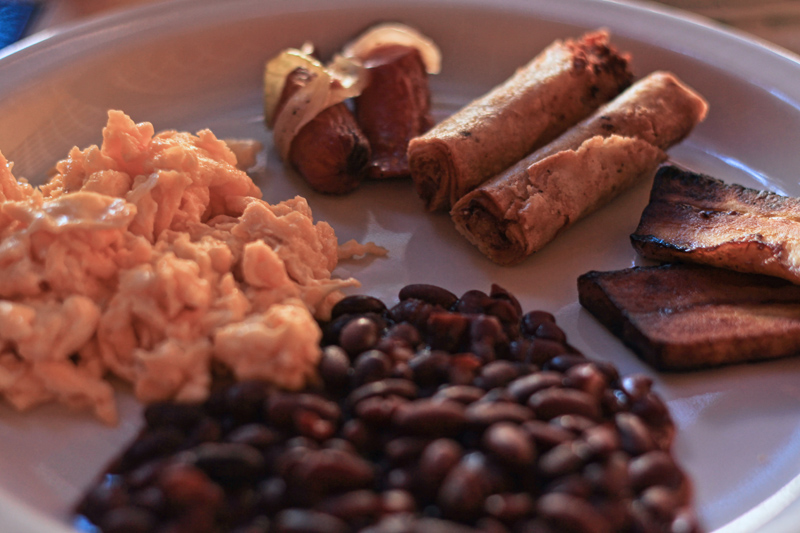 The hotel will arrange numerous excursions to the many of the activities around Antigua as well as transportation to many other locations in Guatemala and other countries. Their prices are similar to those in the tour agencies in the city so there is no need to shop around when you can arrange it all here. If you are planning on heading to Panajachel, it is recommended to book the $11 shuttle as it can be difficult (and even more expensive) to arrange by local bus.
Overall
We thoroughly enjoyed our stay at Hotel Casa Antigua. It is in a perfect location within the city and within walking distance to any attraction. The staff were very kind, helpful and patient as we practiced our broken Spanish.
For a listing of all the amenities and to book your stay at Hotel Casa Antigua you can click here.
**We were invited as guests at the Hotel Casa Antigua, but our reviews are always our own.