During our entire five days at the yoga retreat, sleep was plentiful but never quite sufficient. After the morning session of yoga and the bountiful breakfast of everything healthy, I had only one other thing on my mind.
A nap.
My brain had finally begun to heed the instruction to be quiet and rest, and it took my body down with it.
I would crawl into the silky soft sheets and let myself go for two hours or more. Others would go hiking or shopping, and I indulged in sweet, peaceful sleep on top of the ten fully undisturbed hours I got the night before.
During the third evening session (and, for the first time ever), Ajan successfully pulled a heavy black veil over my constantly darting mind during meditation.
My brain went quiet for what must have been a couple of dozen blissful seconds. It was completely blank of words, and it stopped wandering over my mental to-do list. I saw blackness and thought of nothing.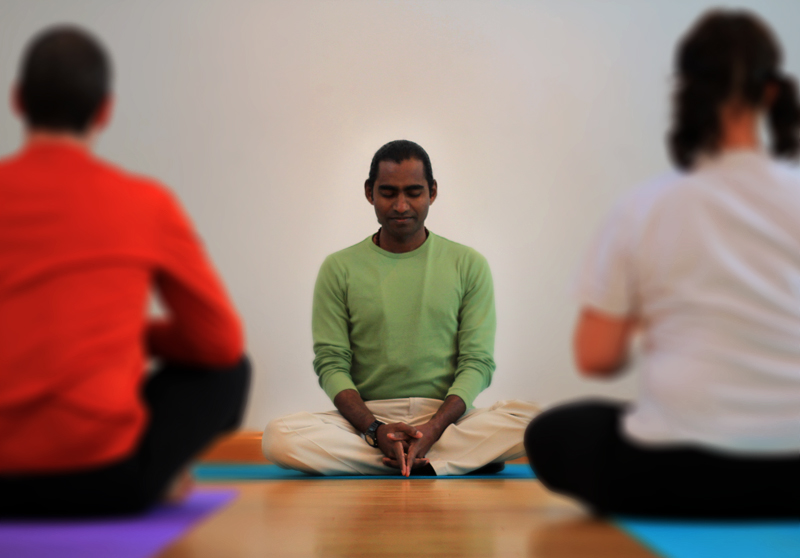 It was amazing, peaceful, and a total breakthrough.
As minor as it may seem to others, it was a celebratory moment for me.
Besides the three hours of daily yoga to ease my active mind, it might have also had something to do with the vigorous Ayurveda massage that Ajan had given me earlier. I was stretched, pulled, and massaged into a state of feeling like I was finally "whole" again.
And maybe it was also the three days away from a laptop, an iPod, or any other technical distraction. When I wasn't sleeping, I was relaxing in complete silence. I devoured a book in just a few sittings – something I haven't done for many, many years.
And perhaps it was the fresh, electric conversation that can only be had with new friends from around the world. A change from the usual conversation topics that dominate our regular eating events of travel plans and blogs and to-dos, we instead listened to tales of hiking in Ethiopia, we played cards, we ate like kings, and even had an evening reading session of trashy smut (to everyone's delight).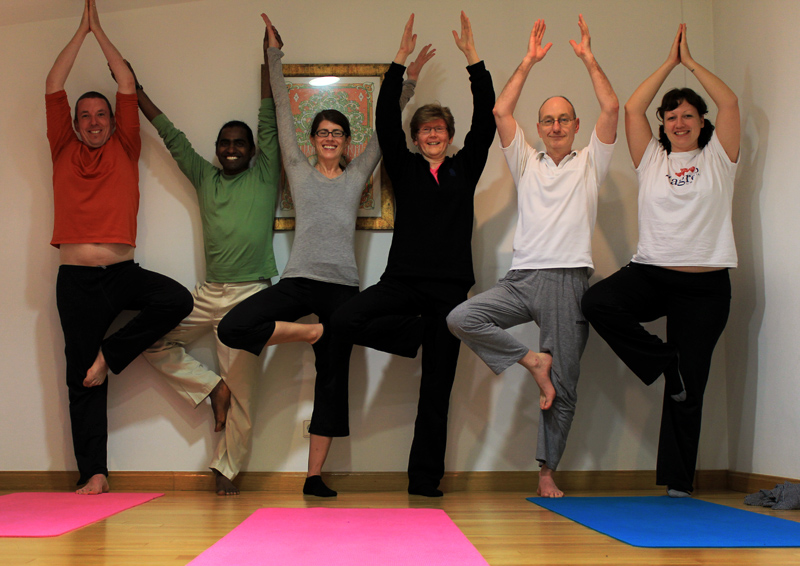 I didn't miss the laptop at all. I found my passion for reading again that had been quite dormant. At the end of the entire five days, I was completely relaxed, I was whole, I was ready to go again. Our backpacks felt lighter as we lifted them onto our newly limber bodies.
The wole experience had been transformational.
Resolutions even emerged (from two people who never make resolutions). With sun salutations committed to memory, we will use them and other yoga practices regularly to keep our new-found balance. And damnitall, a perfect Sirsasana (headstand) will be achieved sometime this year.
Also, and this is a big one for us, no technology for one twenty-four hour period each week. No checking emails, no iPod games, no reruns of The Office. Our reliance on such things and dedication to our website became unhealthy towards the end of the year, and it needed to be broken.
I never expected that this short little retreat could have amounted to such big changes for us, but it did.
2012 could not have gotten off to a better start.
**********
Many thanks to Caroline and her staff for our stay at the Lotus Blooming Yoga & Ayuverda retreat in Marbella, Spain! While our stay was sponsored, all opinions, as always, are our own. For a full review and plenty of pictures from around the retreat, please click here.