Lovely, Provocative, Quirky Prague
Words by Dalene Heck / Photography by Dalene & Pete Heck
It didn't take long for either of us to feel smitten with Prague, and for a reason neither of us expected. Prague is off-the-wall, in a very good way, provocatively testing limits of what may even be publicly acceptable. So often Pete and I turned to each other and said: I can't imagine this ever being possible in North America.
And resident bad boy David Černý leads the way, shocking and mocking with sculptures placed at home and abroad. Some of his sculptural work on display in Prague was commissioned, other pieces have been unveiled amid secrecy and caused significant uproar. Some, like a giant purple hand giving the finger to government, floating on a pontoon in the Vltava river facing the Prague Palace, didn't last long. However one thing is true of them all: every piece has ignited conversation. Most often in opposition of the country's communist past, many say Černý's work is shaping Prague's personality by provoking politicians and the national psyche.
Upon sight of the first couple, we made it our mission to find more.
Prague is off-the-wall, in a very good way, often provocatively testing limits of what may even be publicly acceptable.
Saint Wenceslas on his Horse
Why yes, that is a man riding a dead horse upside down. King Wenceslas, the subject of a popular legend that tells of his coming to life to slay all enemies of the Czechs, is depicted in another large and typical hero-on-horse statue nearby. Could this one, in its inverse position, be representative of a modern society that no longer needs legends or fairy tales? Like most Černý works, it is entirely up for debate.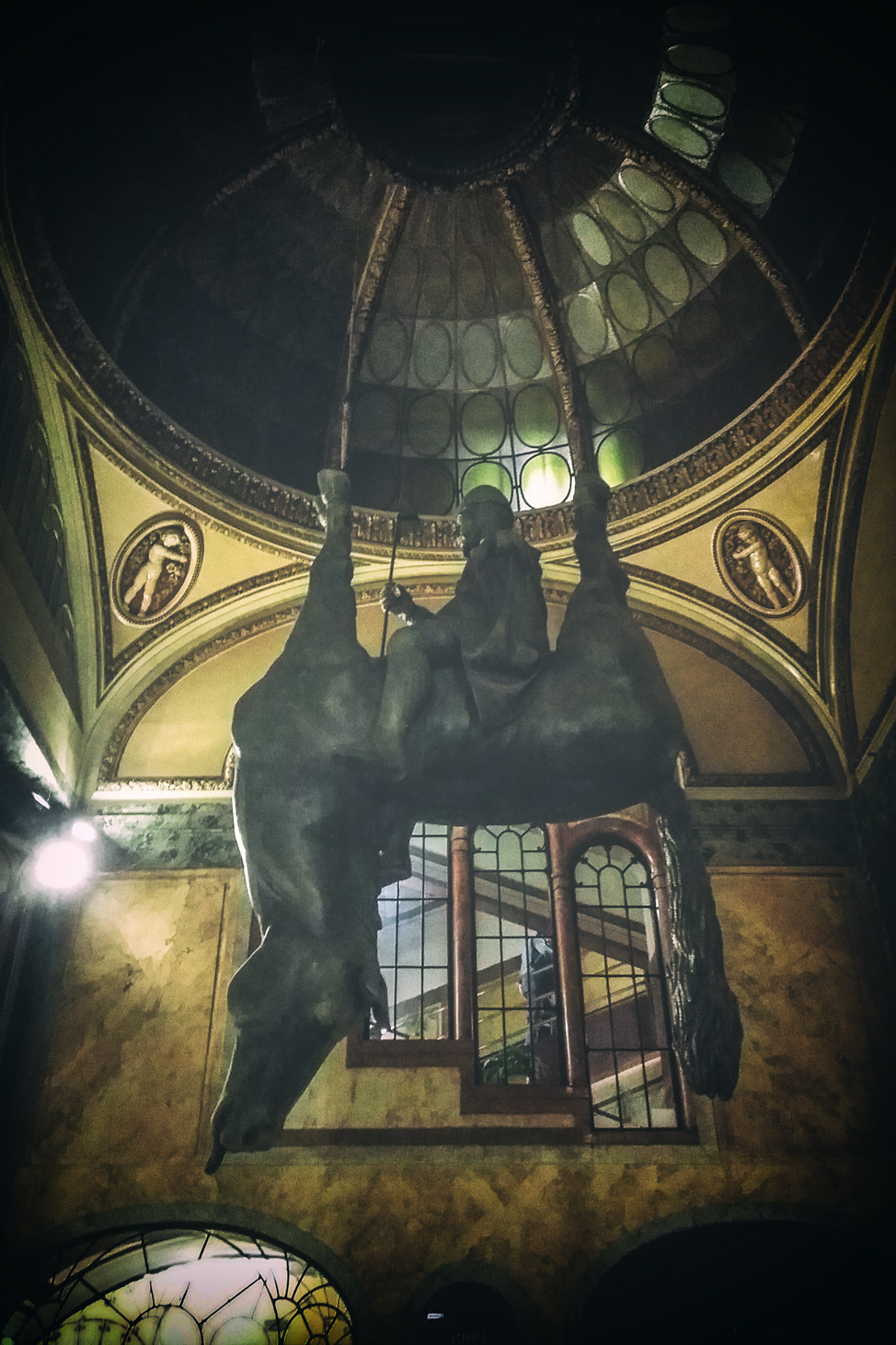 Babes in a Park, on a Tower
The Zizkov TV Tower, voted one of the ugliest buildings in the world, needed some work. Enter Černý, who placed grotesque infants climbing up the side. They may not actually beautify the tower, but they definitely do make it an attraction.
Oh, and there are more babies at the Museum Kampa entrance. In case you didn't notice it on the tower, you can clearly see that their faces are creepily replaced with slots.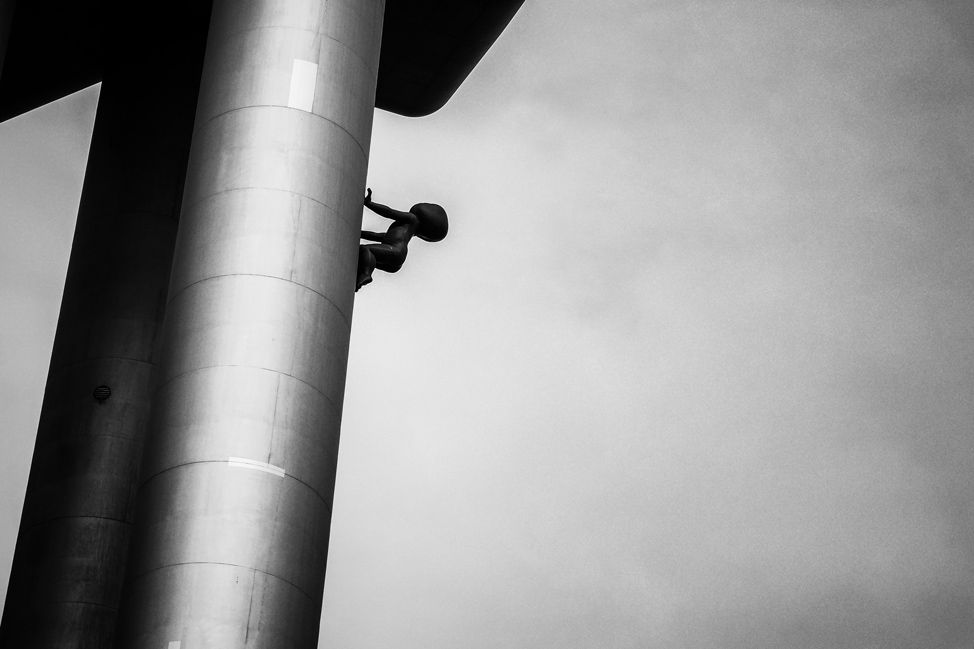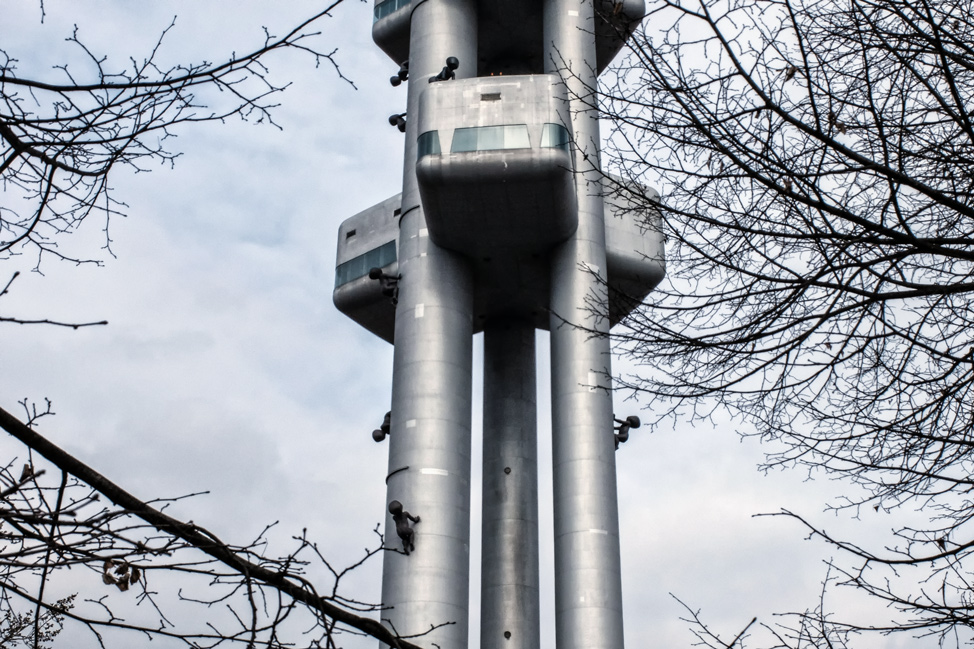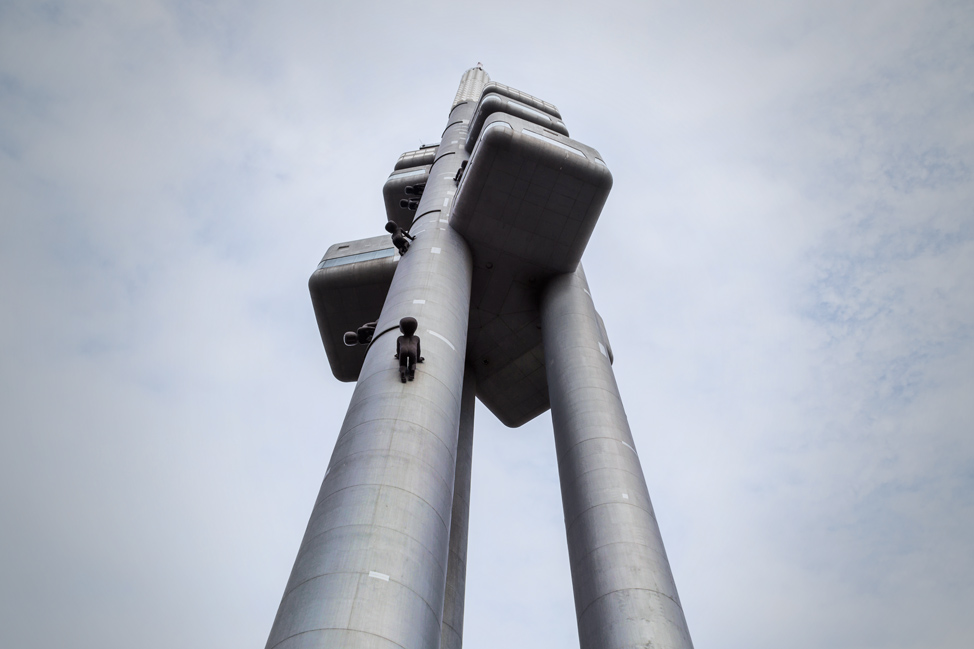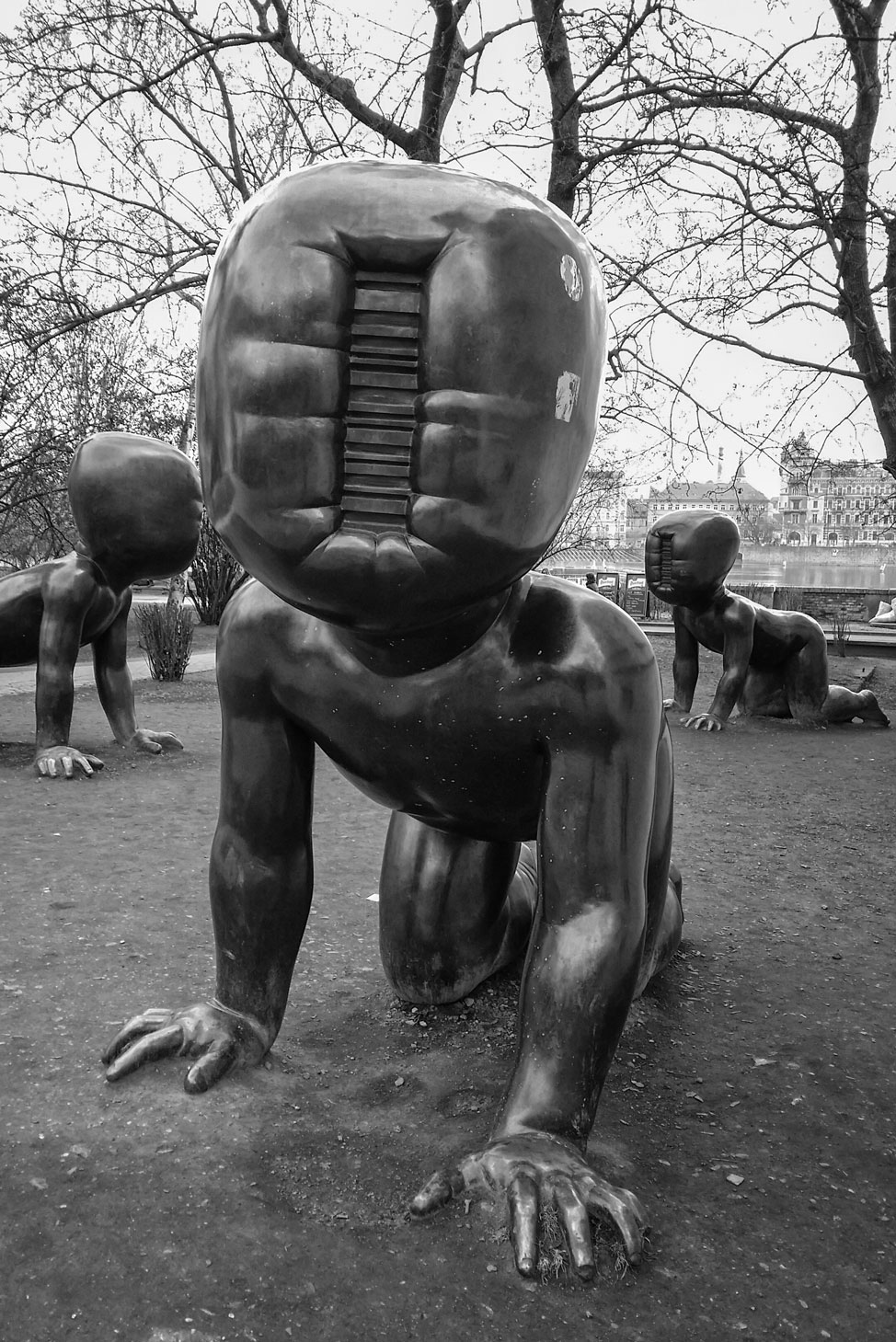 Brown-nosers
This one took a little more effort to find – we wound through quiet corridors of the Futura Gallery to discover the courtyard where two giant rear ends emerge from the outdoor wall. Installed in the butt holes are TVs supposed to show a video of two politicians feeding each other soup to the tune of We are the Champions. (The TVs weren't working when we peered inside.)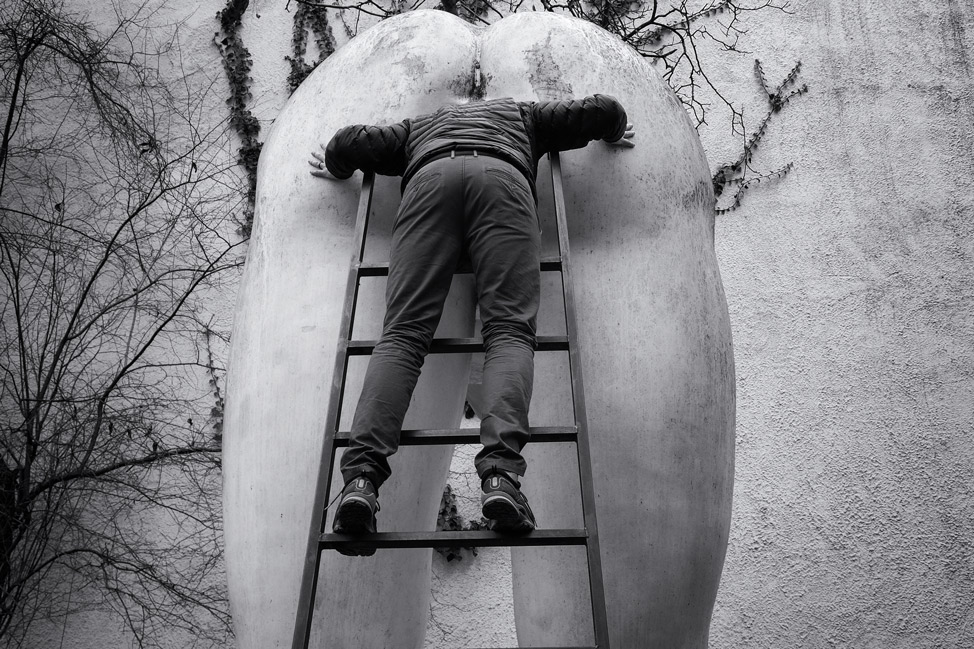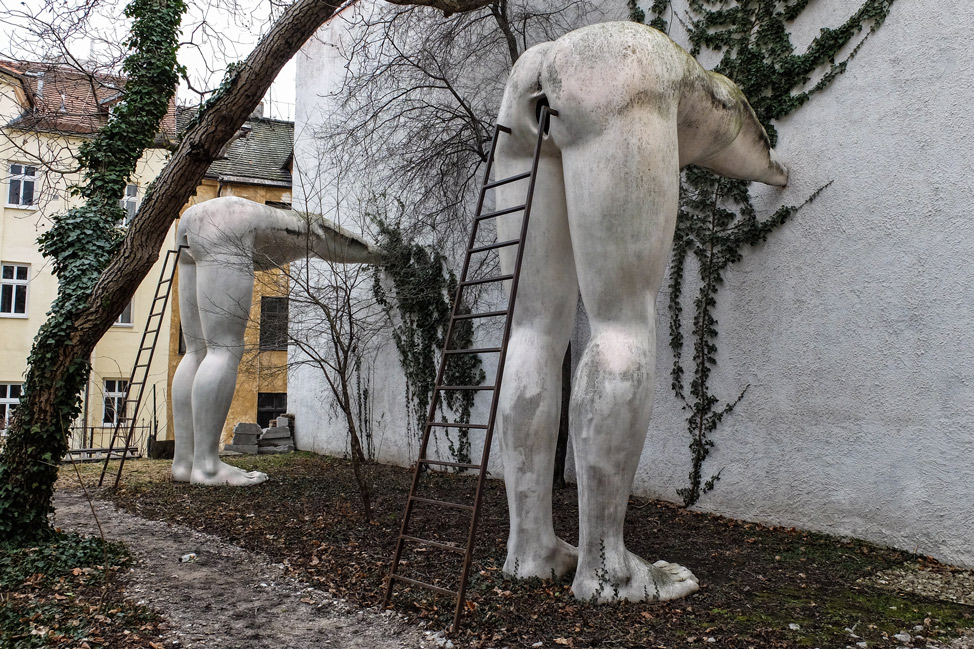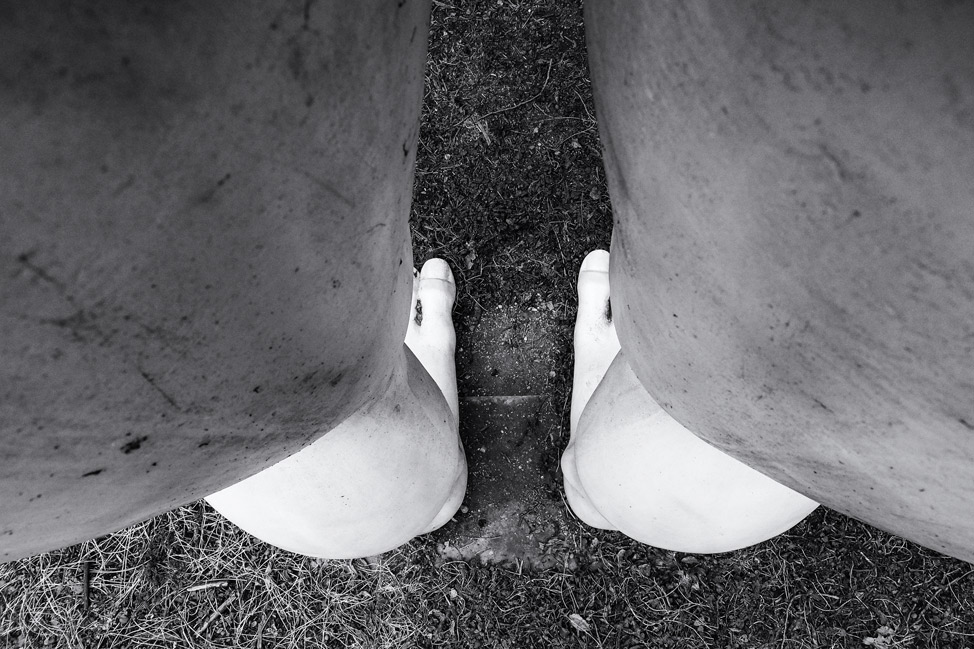 Pissing Men
One of the more popular Černý structures in Prague is of two men waving their bronze penises over an enclosed puddle in the shape of the Czech Republic. The water streams spell out quotes from legendary Prague residents, and it used to be possible to send a text message and have the penises wag whatever you tell them to. (We could not find the number to text, and others have told us that it was no longer working anyway.)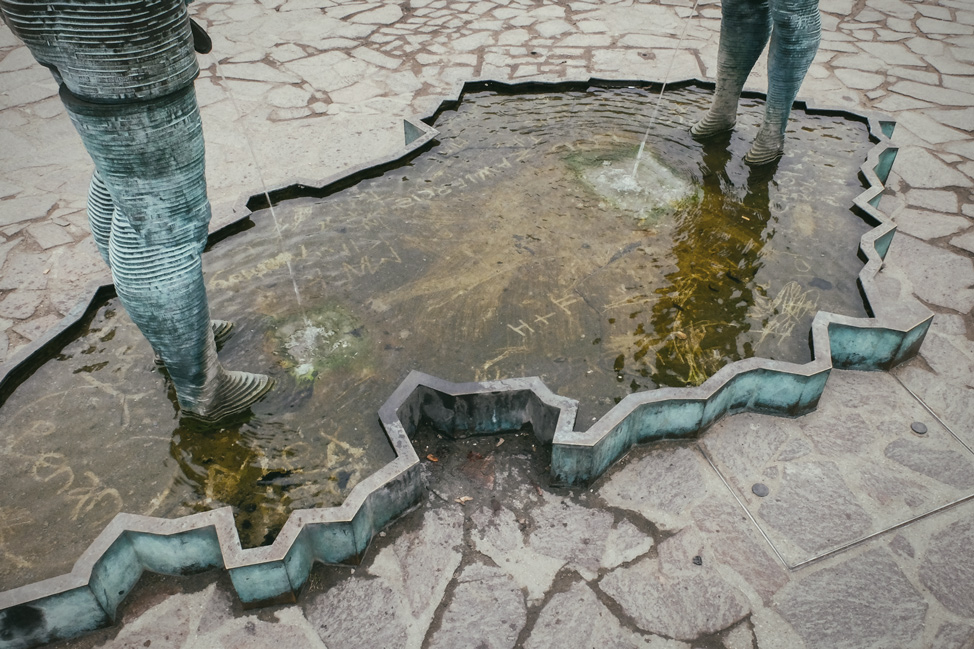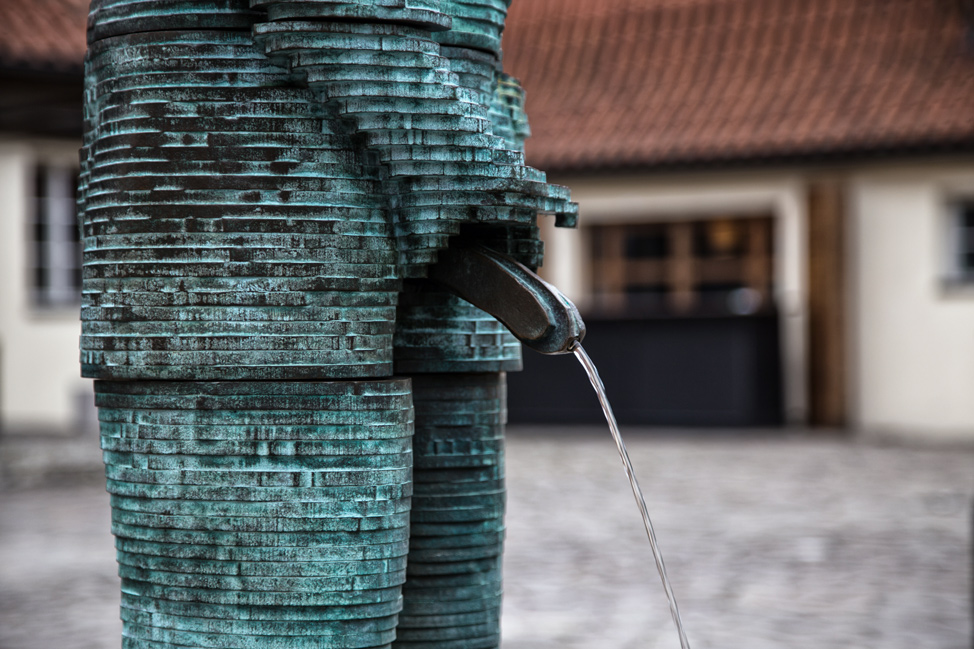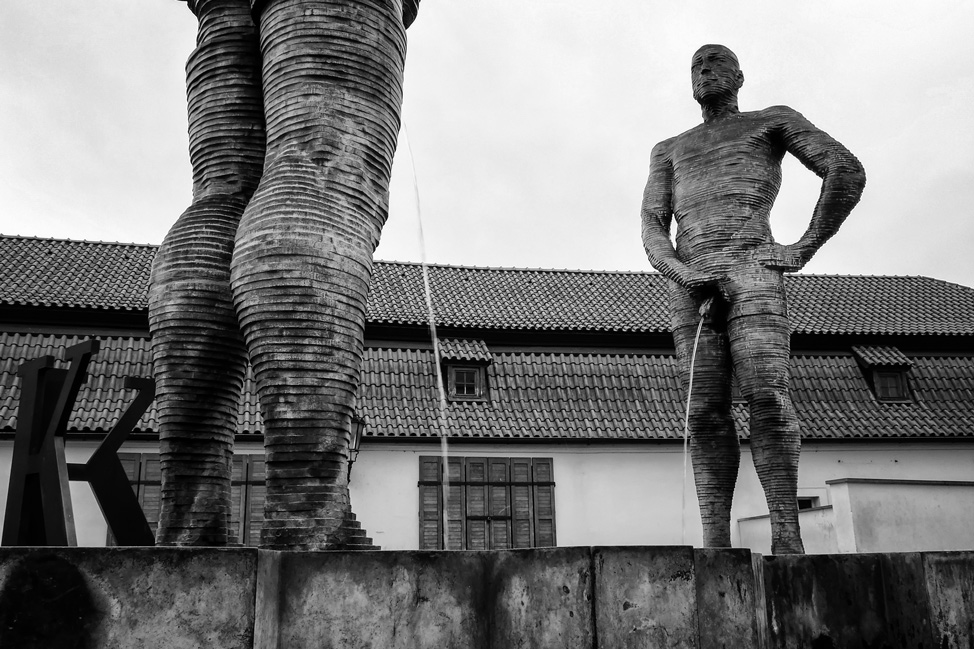 The Hanging Man
Look up on Husova street to see Sigmund Freud, dangling high above. Some suggest that it perhaps depicts society's eternal struggle with the feeling of hopelessness, or as a reminder of our capacity to make the choice to return inside.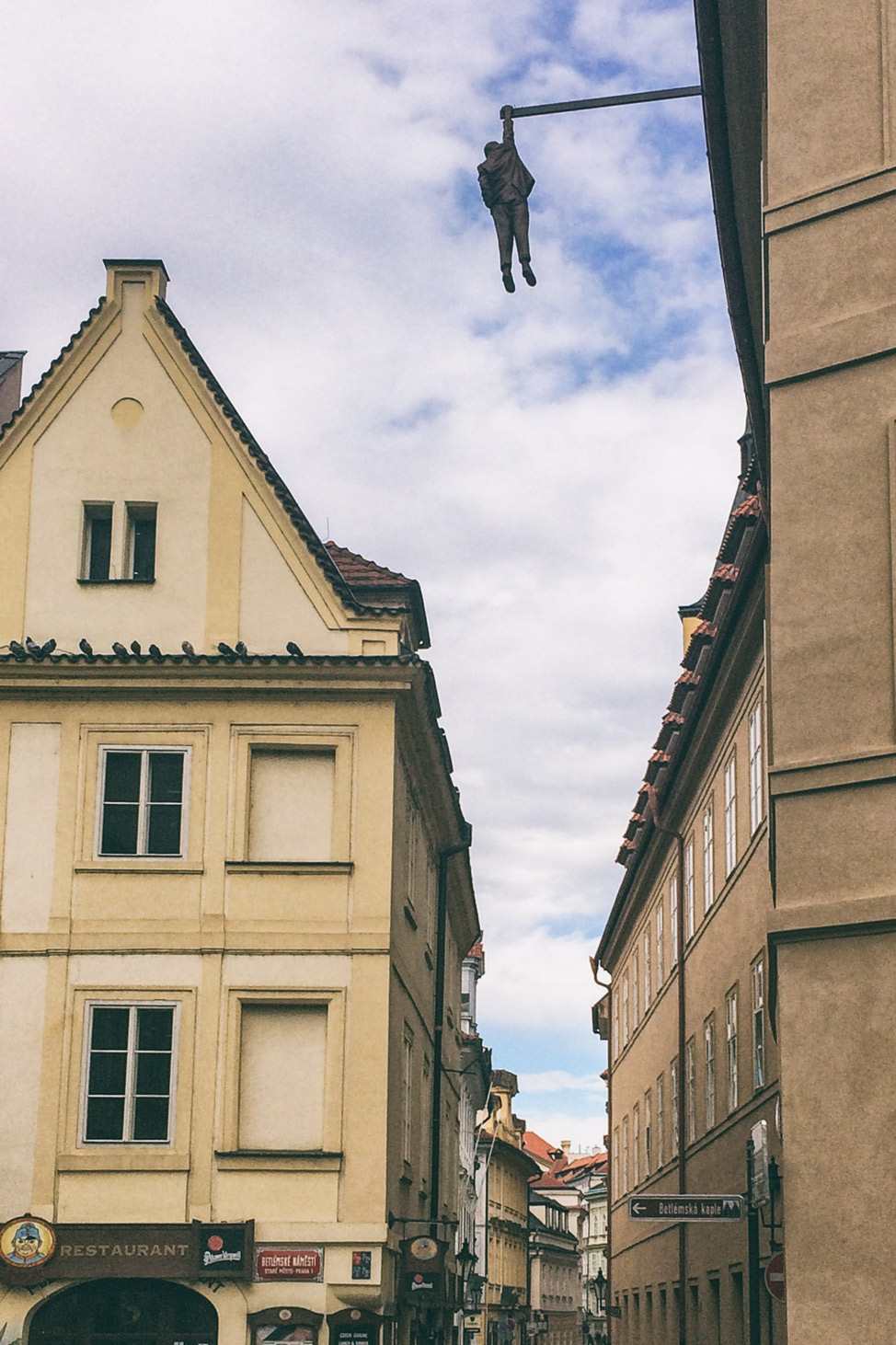 In Utero
So you can actually crawl inside of the statue to experience what it would be like to be in a womb. You know, in case you've forgotten. (We skipped that part.)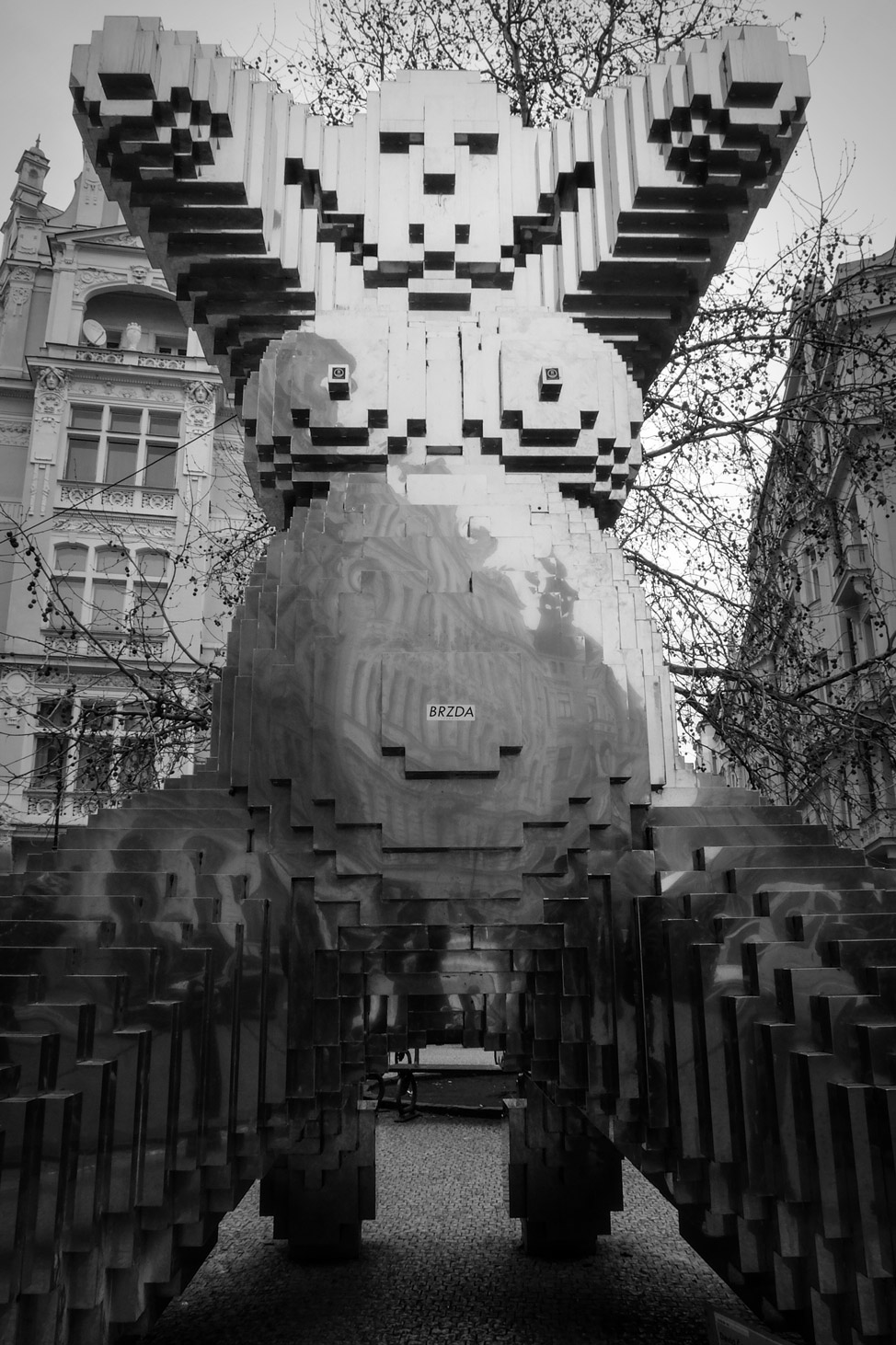 Embryo
"Is that a potato?" Pete said as we walked toward this piece stuck to the side of the Divadlo na Zabradli theater on a quiet square. Upon further inspection, when the throbbing red heart could be seen, we realized that it was a fetus stuck in a drain pipe.
It's intent is to relay how difficult it is to create art in a narrow-minded world. (It says this much better than a potato ever could.)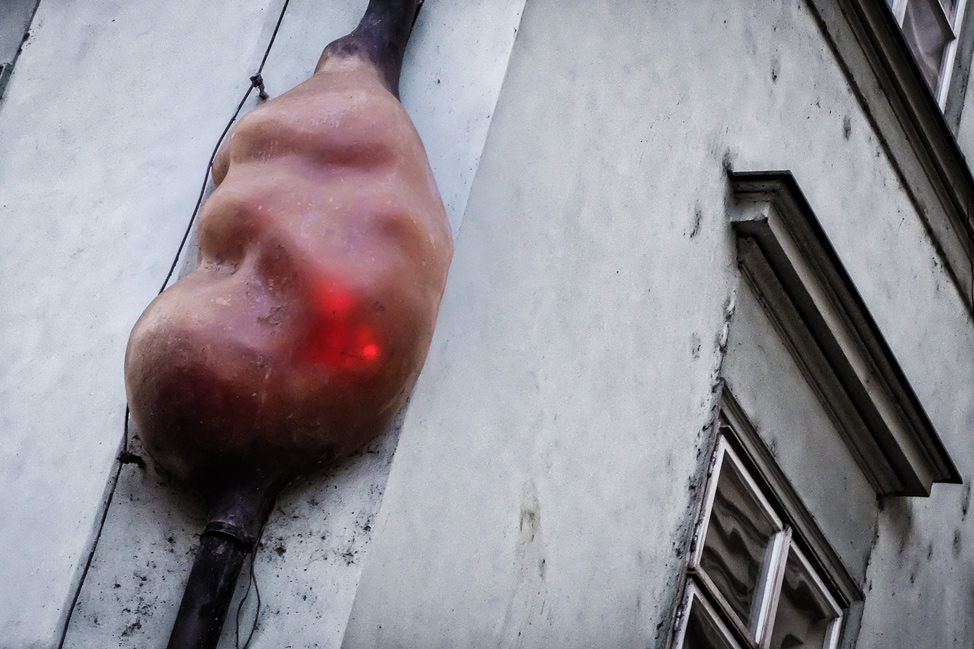 This is not an exhaustive list, nor is Černý alone in bringing controversy to the streets of Prague – hunting for all of the pieces across this city makes for an entertaining chase. To create your own tour of his art, we've created this Trover guide with each statue geotagged.
Černy Sculptures in Prague – a photo list by Hecktic Travels