It took roughly 15 seconds for me to be accosted on Facebook. And not just once, but three times.
All because of my honest admittance that I had never been quadding before. Which may mean nothing to many of you, but to my friends and family from the Peace Country, this apparently was a major crime. My three backlashers all said the same thing: "How could you have seen so much around the world but never participated in such a popular activity from 'home'?"
To be fair (to me!), I haven't lived there in almost twenty years, and the quadding phenomenon never really took hold when I was a youth. My immediate family also were not much for outdoor adventure, which may now explain my constant attraction to tramping in the wilderness, and why I sometimes find myself running off mountains and jumping down waterfalls.
But, I digress. And, I wanted to remedy this (apparent) egregious conduct of mine. It took some convincing, but my uncle finally agreed to take an afternoon off of work to take us racing around the countryside.
It wasn't the mud-slinging adventure I had hoped it to be (is it weird that I was wishing for rain?), but such a day is still hard to beat – feeling like a complete badass while barreling through deeply pitted paths, venturing into the wilderness and roasting lunch over an open fire (even if we did forget said lunch in the vehicle and forced my uncle to return unaccompanied to get it while we indulged in the first round of beers. We may have been badasses but weren't particularly astute that day).
It was one of those days that inspired pure joy and reckless euphoria, such that Pete hugged me particularly tight on one bouncy stretch and whispered in my ear: "I love our life," to which I replied, "and my family".
You know you're in for some fun when, right off the bat, you break 3 of the 4 rules posted on the quad for the manufacturer's legal protection from our misuse our safety.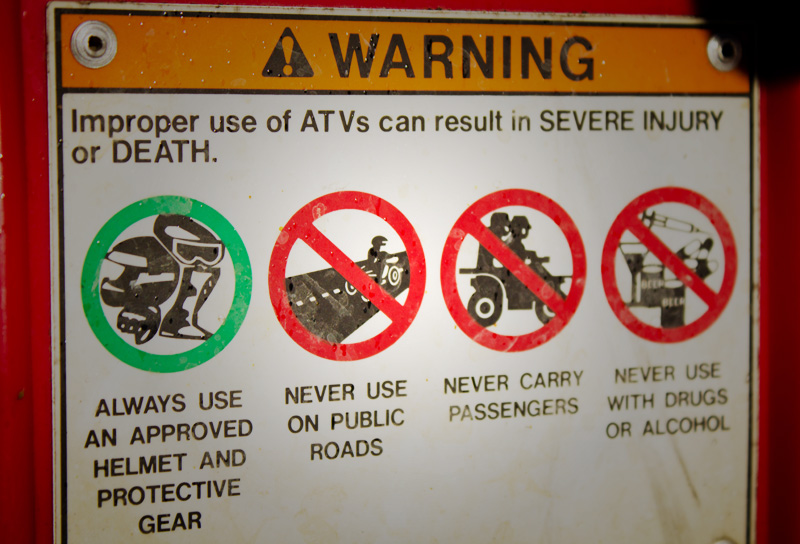 Every badass quadding chick wears pigtails, right?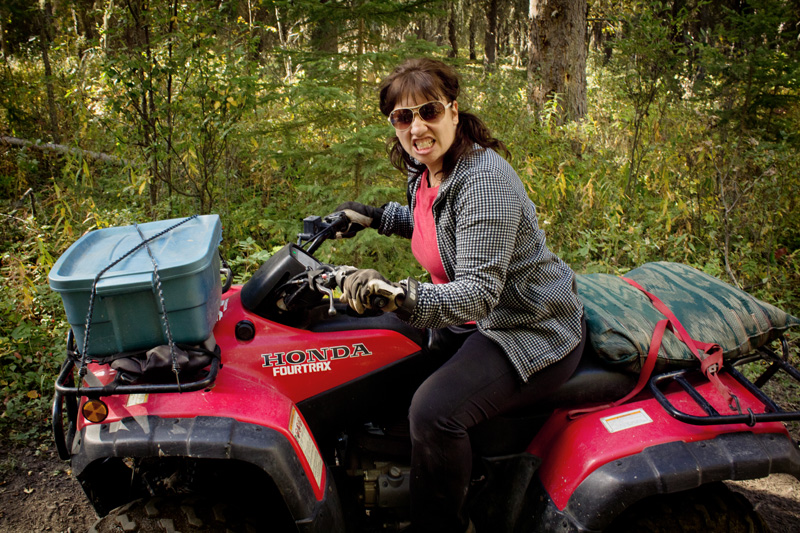 My aunt and uncle leading the way. It was hard to be disappointed by the lack of rain and mud when we were treated to all the gorgeous colours of fall.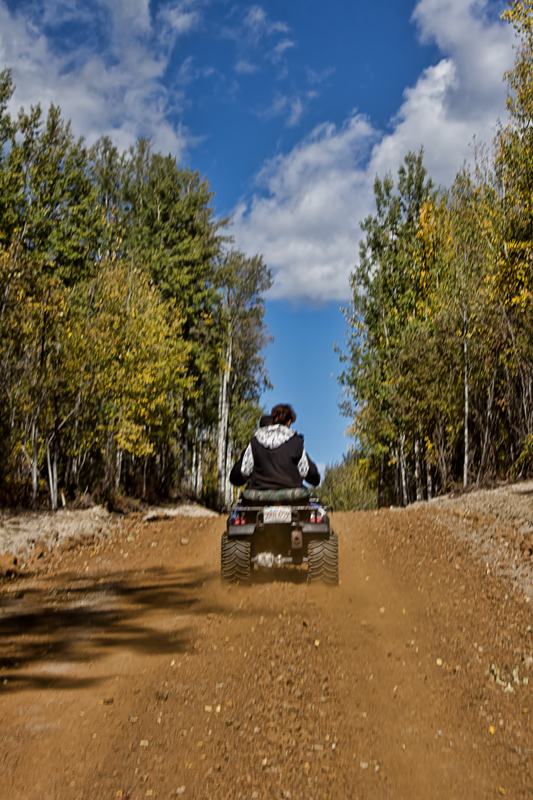 If I wanted to be covered in mud, I should have ran alongside the quads with the sweet doggy Ali.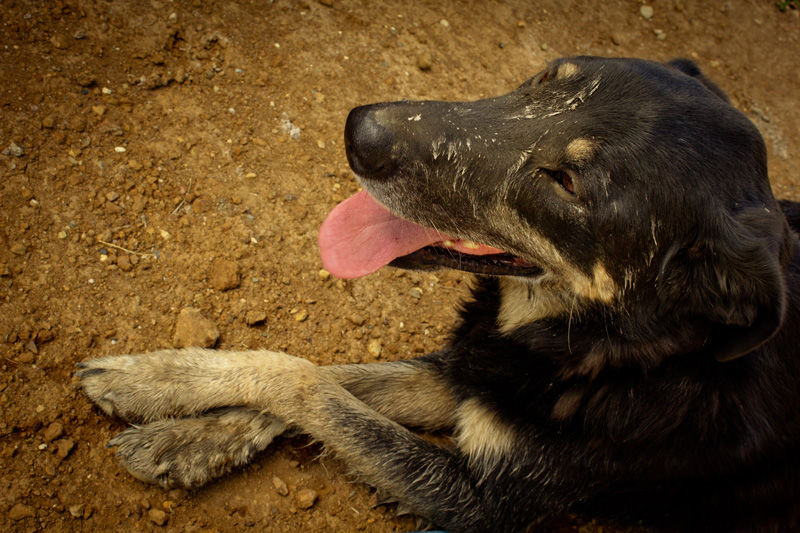 We would have been entirely negligent to not strap on our GoPro camera and record the sights and sounds of that day. So we did! Follow us on bumpy roads and across rickety bridges…