New York made a big impression on me.
Literally.
Twice.
The first instance, while spontaneous and kind of random for that particular day, was something I had been wanting to do for some time. And so when my friend Keph and I were wandering the East Village on a shopping quest, we made a pit stop, and I paid someone to put a hole in my face.
I got my nose pierced.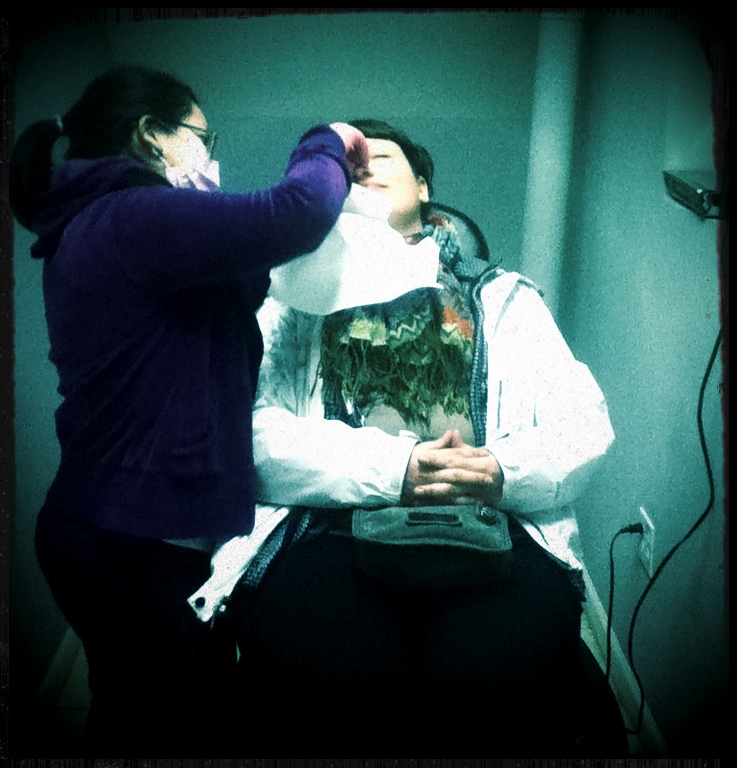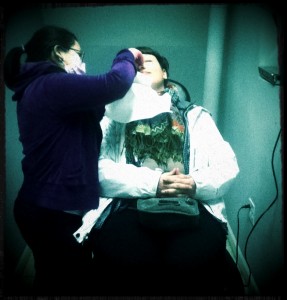 It didn't really hurt (for long). There was some aftershock: shivers bolted up and down my spine for several minutes as I thought of the sharp pin stabbing through layers of skin. I drowned them in a few beers immediately following. We returned home and waited for Pete's reaction.
We had to wait patiently. It took four hours for him to even notice, despite my leaning over for many kisses, and talking to him with mere inches between our faces. He blamed bad lighting (hmmm), but when he finally noticed, proclaimed he loved it.
I was quite happy to have done it, but I still can't quite pinpoint why, after almost three years of thinking about it, I finally did it while in New York.
The second instance, a couple of weeks later, is one that I never saw coming at all.
You know those times when you're out with friends, having a few beers in a pub, enjoying electric conversation in a lively atmosphere? You wish the night to never end, believing that you're forging lifelong bonds.
And then, one of your new besties states: "Let's all go get tattoos!"
Usually, such suggestions are quelled with another round of beers, or a hearty laugh and the proclamation: "Well, I'm not quite drunk enough for THAT!"
But this time, there was instead a (fairly sober) chorus of "Yeah, let's do that!" And before we knew what was happening, the chief instigator, none other than the cheap-dumpling-connoiseur Miss Kirsten Alana, had looked up the addresses of parlors nearby.
We found one just around the corner (which actually happened to be the same place I got my nose pierced). Within minutes we were pricing out options and sketching pictures. Of our original group of six, three of us decided to go under the needle, Justin and Juliet had to catch their train out of the city, and one was too worried about what her mom would think (you didn't think I'd leave that out of the story, did you Cailin?)
We waited an hour for our turn, enjoyed bacon and guinness milkshakes (yes…you read that right!) at a nearby pub, and then returned with as much enthusiasm as we had the  hour before.
I admittedly waffled a wee bit, but as soon as Kirsten and Pete were done, it was my turn, and I wasn't about to be left out.
The excitement of an exclusive bond forged with new friends in a new city won out. A few minutes later, New York had left it's second, more permanent, impression on me.
I give you…the members of The Airplane Gang.

I may have since left New York,
but now it is impossible for New York to leave me.