Since our foray into the travel blogging community just a few months ago, we've virtually met some really incredible people.  People who share our passions, our ideology, and maybe even, some traveling DNA?
Warren and Betsy are one of our favourite traveling couples from the popular website Married With Luggage.  As we started to get to know each other, we realized that we had so much in common, it was honestly kinda creepy.  Not only did we each get the inspiration for traveling out of tragic events in our lives, but we also purged our belongings to begin our adventures, and we both started our world travels in South America.
Not to mention, we all look super cute in hats and toques…

And all four of us are pretty good jumpers!


The similarities are startling, right? So, because we are not actually able to meet up in person right now to test our DNA (W&B are currently on a boat somewhere in the middle of the Atlantic), we decided to take the second most reliable, scientifically proven way to determine kinship…a rousing game of "Would You Rather"!! What better way to test our connection then to compare answers on seven grueling and hard hitting questions?
So. Here we go… WOULD YOU RATHER…..
1. Shovel snow in Russia or bat away large spiders in the hot heat of India (for one week)?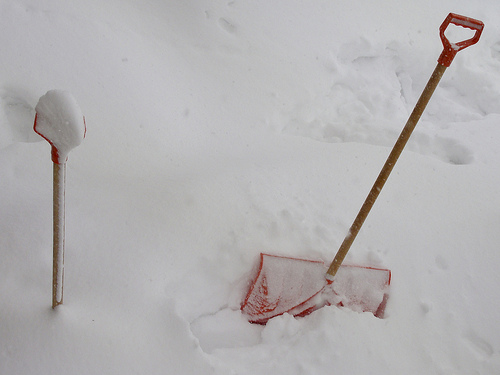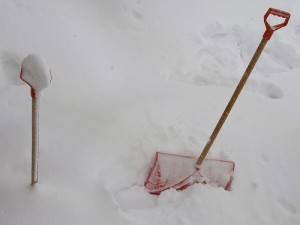 – P&D: Shovel snow in Russia. Neither of us can stand hot hot heat, and Pete knows that he would be the only one batting spiders while Dalene sits in a fetal position screaming.  Besides, we're Canadian.  We're professional snow shovelers.
– W&B: Well done, as it seems with just our first question already we need to split up and head to different countries.  After camping on Antarctica it seems that Betsy is looking for heat and seems completely nonplussed with the prospect of overgrown arachnids.  Meanwhile, Warren's disdain for heat and love of reindeer would have him honing his snow shoveling skills for a week in Russia.  Our hope is we can meet up in China afterwards to compare stories, tend to Warren's frostbite while researching cures for Besty's "Dehli belly".
> Ed. note: Cheaters!  You can't NOT choose one!  Have you ever played Would You Rather before?  Fail.
2. Skydive naked or scuba naked?
– P&D: Scuba. Can you imagine the chafing from all the cords and straps when flying thru the air?
– W&B: This question worries Betsy deeply since Warren needs no excuse for getting naked in public.  After riding a bike naked in a parade and skinny dipping in the Antarctic Ocean, Warren is clearly open to all possibilities.  However, if forced to just pick one we would absolutely don our scuba gear and dive in for a naked underwater adventure.
> Ed. note:Remind me to bring an extra towel if we ever go scuba-ing with you!
3.End world hunger or hatred?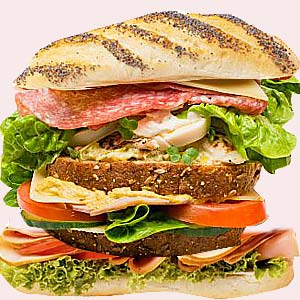 – P&D: We subscribe to the Liz Lemon (30 Rock) theory that everyone in the world just wants to enjoy a good sandwich. We believe that if world hunger were to end, that hatred wouldn't be far behind. It's hard to be angry with a satisfied tummy.
– W&B: End hatred and you end hunger.  So many of the problems in society today are a result of hatred bred from outdated beliefs or a feeling of superiority to others.  However, if you end hatred then you understand that every person deserves at a minimum access to good education, clean drinking water, and food.  We are all on this planet together and hatred only serves to pull us apart and avoid reaching out to work together to solve the BIG problems.
> Ed. note: But, what if it's a really good foot long sandwich with extra cheese?
4. Spend an extra $200 to fly or endure 24 hours on a sweaty, smelly and uncomfortable bus to get to your next destination?
– P&D: We did option B when traveling from Buenos Aires to Santiago and sat next to a kid who puked all over himself and then filled his pants later as well. Option A from now on.
– W&B: Because we are not particularly constrained by time, we have elected to take the bus virtually every time.  The goal of each trip is not just the destination but the journey as well.  For now we will bask in the romantic images of a happy busload of locals cruising through the mountains as we soak in the experience.  Of course, we will couch this by pondering just how smelly this bus will be and reserve the right to complain once on the bus.
> Ed. note: May you never have to endure the kind of ride that we did!
5. Have no hot water or slow internet (for one week)?
– P&D: No hot water. Can't stand slow internet, and as long as we're not shoveling snow in Russia at the time, we can get by on cold showers no problem.
– W&B: Ah, if only we had the choice for at least one of these for a week it would be such a happy time.  After 6 months on the road if we can just have 1 of these we are feeling lucky.
> Ed note: Remind me to send you detailed instructions on how to play Would You Rather… 🙂
6. Be deserted on an island alone or with someone you can't stand?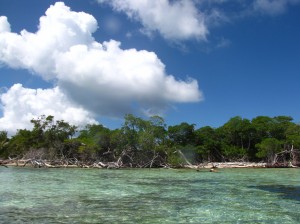 – P&D: Disagreement on this one. Pete needs someone to jabber to (ask Dalene how much writing she gets done when he's around), but Dalene would rather take the solitude then have to deal with someone that she doesn't like. But if forced to choose, we'll both take the person we can't stand, and Dalene will just have to ignore.
– W&B: Betsy's inclination is to be alone, but after deciding she cannot request unlimited books the decision was to go with someone we cannot stand.  After an extended time together you are sure to understand why the other person is so horrible and come to terms with it.  If not, at least you can occupy your time and apply your creativity in devising new ways to kill your stranded companion.  Either way it beats being bored alone.
> Ed. note: Ahh…the entertainment factor of plotting murderous revenge!  We never thought of that.  Good one!
7. Forget your sunscreen on the beach or your bug spray in the jungle?
– P&D: There is no way we could agree on this one. Pete burns when it's cloudy but never gets bitten, Dalene doesn't usually burn but gets munched on by any hungry bug in a 10 mile radius. But if forced to choose, Pete would endure the burn in order to avoid Dalene's whining about the itchy bug bites.  Probably a smart choice.
– W&B: Easy, forget the bug spray in the jungle.  With our alabaster skin, 10 minutes on a beach leaves us both looking less snow-white and more cooked-lobster.  Besides, bug spray is just cheating the fun you get from feeling like you are being served as a rare delicacy at some crazy buffet for bugs.
> Ed. note: Wow!  Can I borrow your rose colored glasses when it comes to the bugs?  Pete would pay big money for those!

Okay, so maybe we don't share some sort of special-travel-DNA, but Warren and Betsy remain on our list of travelers-we'd-love-to-share-a-beer-or-ten-with (also so that we could review the rules of Would You Rather with them in detail).  For now, we are excited to continue to get to know them and follow along on their journey.  You should too! Here's where you can find them:
Website: www.marriedwithluggage.com
On Facebook: Married With Luggage
On Twitter: @wtalbot and @betsytalbot