What does one do in Montréal, Canada's epicenter for nightlife, if one isn't much of a nightlife-er, per se?
Such was our dilemma. Being the old married couple that we are, we aren't much for night clubs or bar hopping. Our livers have been punished enough in our earlier years, and I don't even care to admit what our usual bedtime is these days.
Beauty beckons though, and Montréal is a city that takes on a different persona and view when darkness falls. We couldn't miss that. However, we assert that enjoying nightlife doesn't have to mean dancing on tables and suppressing threatening hangovers with a 4am poutine indulgence. Instead, it can be a quiet, less fattening experience of just watching and capturing the twinkle of the city and its people.
At least, that's how our argument goes.
And so we took to the city in a new way: by scooter. A bit more age appropriate for us(!), and hot damn but it was a total blast as well. (Even though it wouldn't go over 30km/hr, I could help but feeling like a total bad ass.)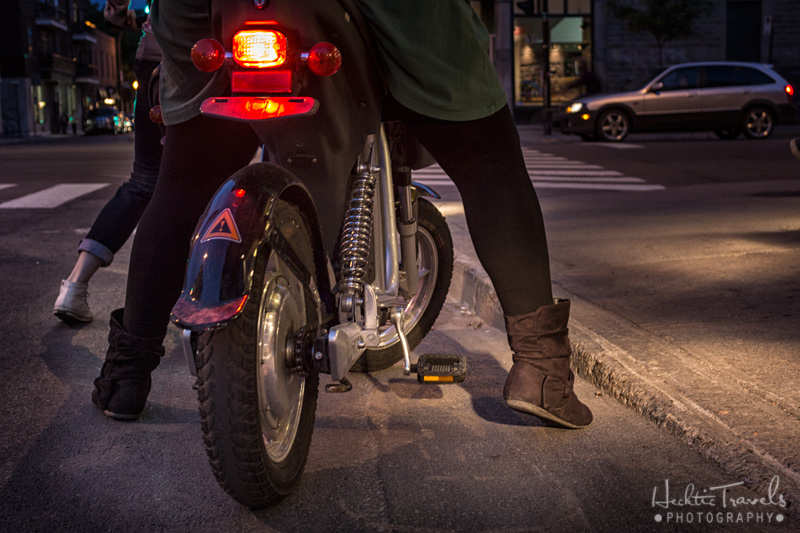 Our guide took us all over, and we were able to see so much Montréal in such a short time that I believe it to be my new favourite way to explore a city.
We wound through the Gay Village, the Latin Quarter, up Mont Royal, down to the river, through Old Montréal and more. We 'stopped-and-snapped' less than we just 'rode-and-enjoyed', and our guide tossed out a dizzying number of recommendations along the way. We were stared and honked at a wee bit, the culture of scooters hasn't *quite* hit here yet, but we enjoyed every minute nonetheless.
Situated in the Gay Village, this installation entitled "Memory Gaps"  mocks amnesia, and reminds one of new perspectives and hidden pleasures.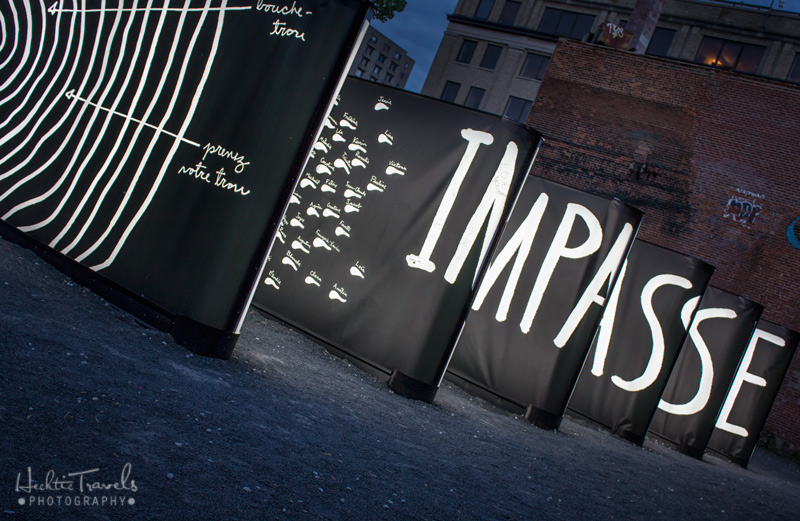 We puttered up Mont Royal for this overview of the city, just as night was falling.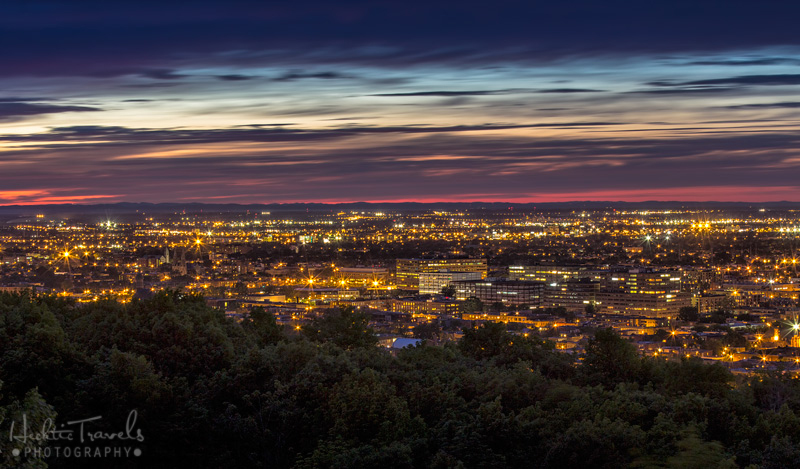 The beloved and controversial "Farine Five Roses" sign that has been a feature of the Montréal skyline since 1948.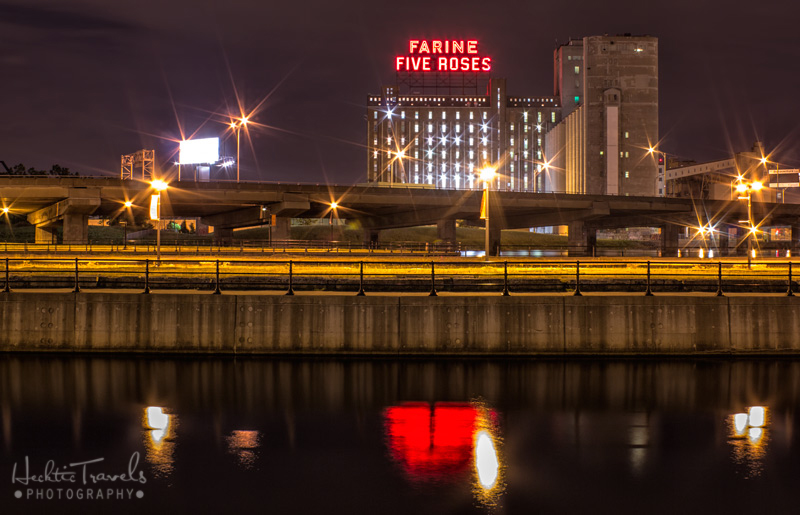 We let the scooters rest at the Place des Festivals and had fun in the fountains of the courtyard. Imbedded directly into the sidewalk and lit up at night, they can be turned off such that it becomes a useable space for any events planned for the area.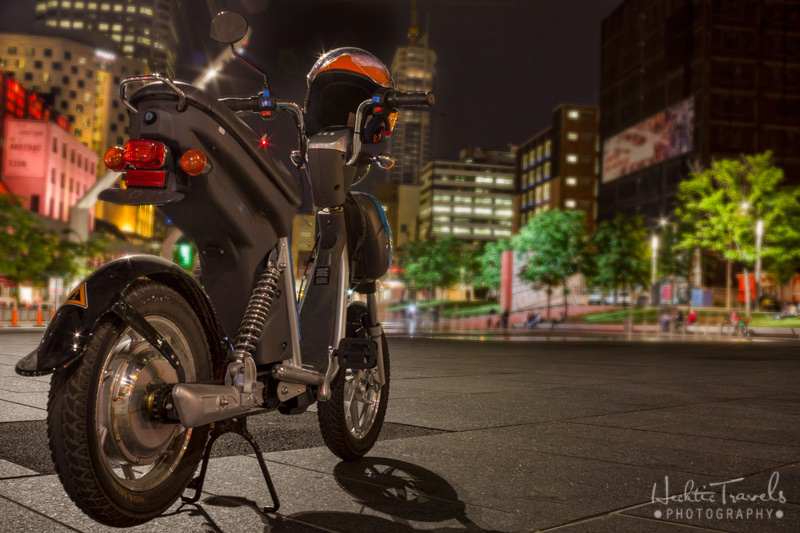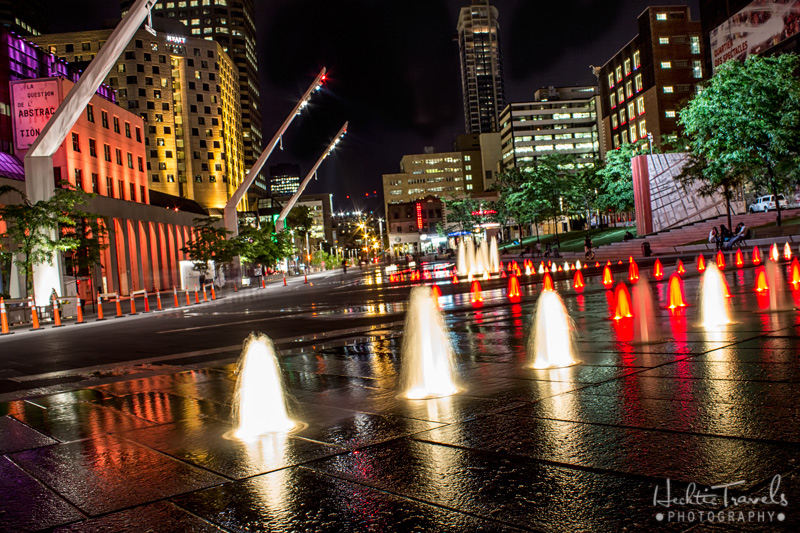 Can you see my silhouette as I glided among the fountains?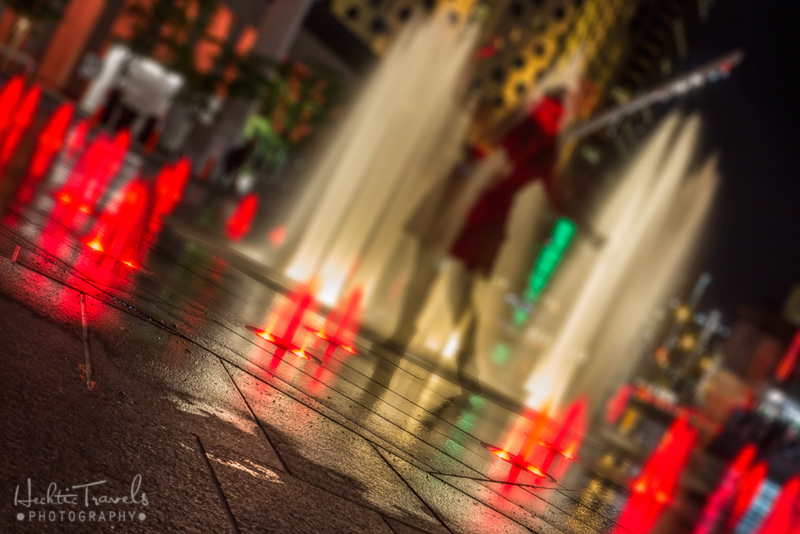 And if, by chance, we decided that a party to the wee hours was what we needed, our guide showed us the latest hotspot: "New City Gas". It was quiet as it was early in the week, but the place is reportedly hopping on weekends. (For the youngins.)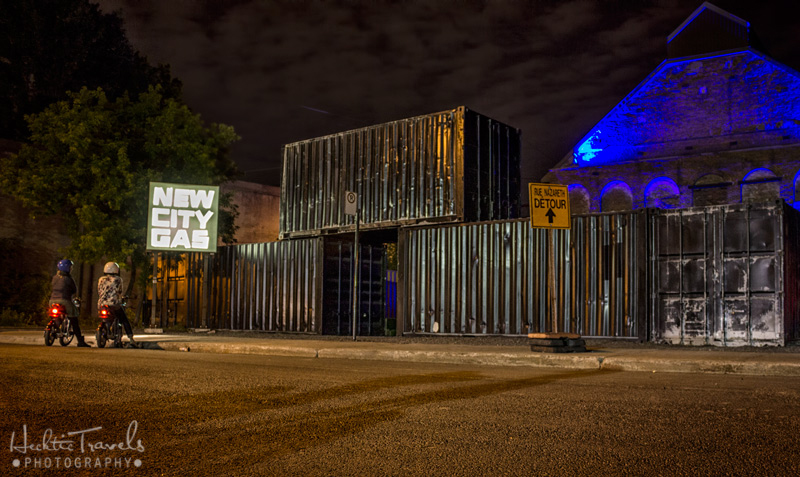 Our tour was with Dyad Cycles, who also just offers scooter rentals on their own, but for us newcomers, the local insight was very valuable.
We happily visited Montréal as guests of Tourism Montréal. All opinions, as always, are our own.