Review: Montréal Boutique Hotels
Words by Dalene Heck / Photography by Pete Heck
We loved Montréal so much on our first whirlwind tour that we had to come back for more. We decided to stay for five days and were invited to as guests at two of the top rated Montréal boutique hotels.
Hotel 10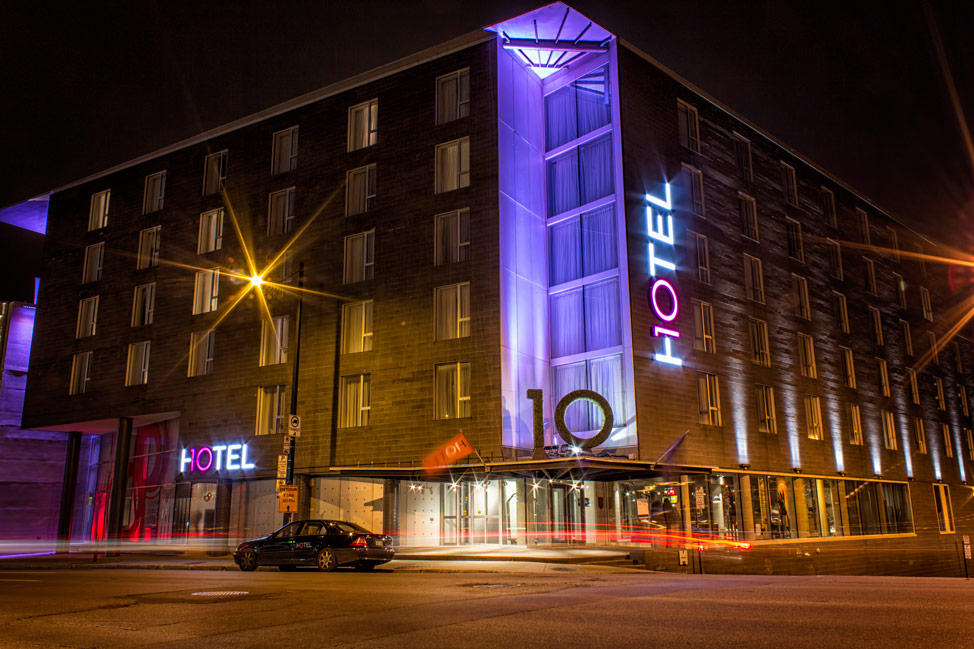 Conveniently located on "The Main", Hotel 10 breathes and defines "hip". The hotel is definitely modern but has incorporated lots of history into its design.
"I'm having fun, and we've come a long way" Bob explained to us over breakfast and telling us what the hotel has achieved since opening. "Attention to detail and to what the customer is looking for have not been ignored." And it shows. A lot of thought has gone into the hotel including the branding which is seen throughout from glass coasters and laundry bags and more.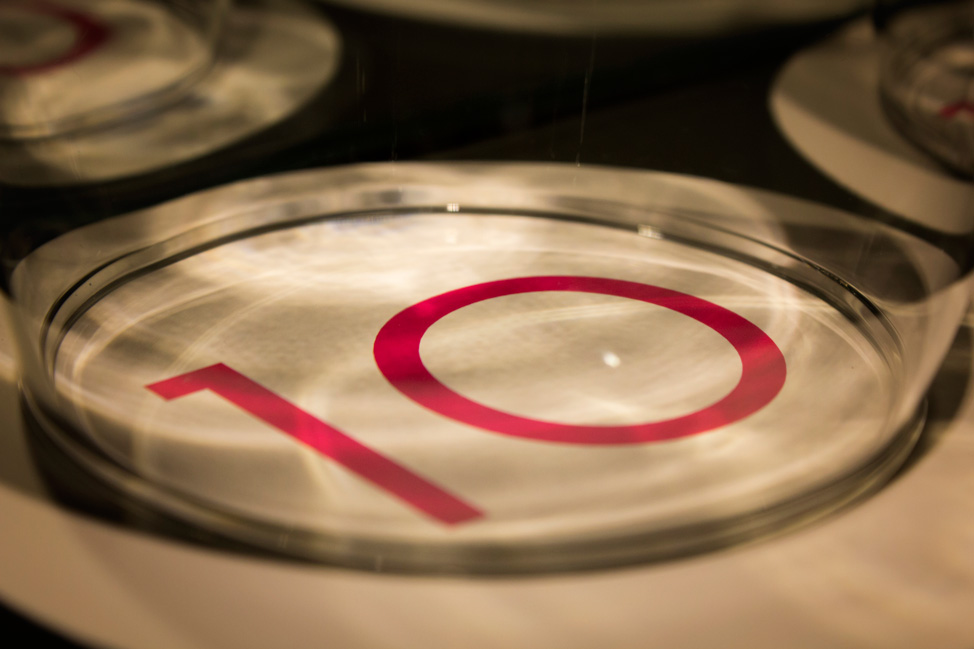 There are scores of well thought-out amenities such as in-room massage, a 24-hour fitness center, and high quality soap products. The hotel has a combined feel of luxurious efficiency, making it a perfect location for both vacationers and business travelers.
There are plenty of room options from a standard room, a variety of suite options (pun intended) and the very impressive two floor Presidential Suite which offers an unbelievable panoramic of Montreal's downtown skyline.
Our bed was extremely comfortable and it always is nice when we are welcomed with some lagers and snacks.
(Now we didn't get to stay in this room, as it was a little out of our price range, but it was pretty cool to shoot some photos of it.)
The hotel has plenty of options for dining, nightclubs, cafes and sightseeing all within walking distance. But in case you can't decide what to do, you can take advantage of their personalized concierge service to plan your stay in the city.
If you are looking for a nice meal or a true Montréal nightclub experience then Brooke Restaurant and Bar is the place. Located in the hotel, Brooke is a high-end restaurant by day and turns into a hot club at night giving everyone an idea what Montreal nightlife is all about.
The hotel defines what Montréal is. Classy, elegant, chic, and edgy. No wonder Conde Nast has it listed as "Best Hotels in the World Readers' Choice". We loved our stay at the Hotel 10 and think you will love it too.
The hotel defines what Montréal is. Classy, elegant, chic, and edgy.
Le Meridien Versailles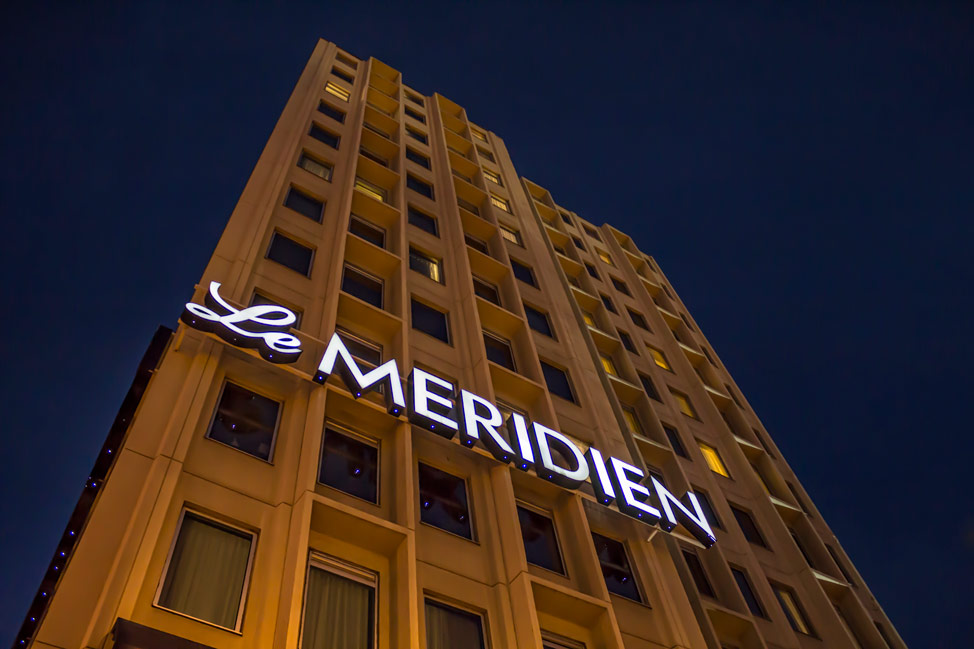 From one end of Montréal's downtown to the other. We stayed at the elegant Le Meredien Versalles located in the heart of the Golden Square Mile. The hotel's focus on art is fitting considering the hotel is situated in one of Montreal's most prominent art districts, and its lobby is lined with beautiful local art.
Le Meridien is within easy walking distance to major shopping centres and the famous St. Catherine's street where you will find loads of cafes, bars, and restaurants. There are plenty of galleries and museums nearby and staying at the hotel will even gain you admission to a few of these by showing your room key.
There is a lot of renovation going on at the hotel at the moment on some of the upper floors, but it is transforming into a beautiful hotel. The newly renovated standard rooms are extremely spacious and provided us plenty of room to get our work done when we weren't off exploring. The beds were really comfortable, as most Starwood hotels pride themselves on, and the room had all the necessary amenities, plus a disco ball!
I was even able to get a workout in at their fully equipped gym and they had all the necessary equipment.
A short walk away and we were in Mount-Royal Park. We walked along the many paths and enjoyed the views of the city. The park made us forget we were in the busy city and offered us countless spots for photographs.
There are metro stops nearby the hotel which we took to get to various attractions such as Old Montreal and across the river to the small island for views back of the city.
We enjoyed our stay at Le Meridien Versailles. We felt cozy and at home during our time here. For these travellers that's what truly counts.
We were guests at both the Hotel 10 and Le Meridien boutique hotels. As always, all opinions are our own.