One afternoon in Puyo, Ecuador, turned out to be one of the highlights of our South American adventure.  It was the first time that either of us had been up close to monkeys.  The Paseo de los Monos is a refuge for discarded pets, and is home to 50 plus monkeys and 6 different species.  The monkeys are not kept in cages and are free to roam the forest and if you dare walk inside they will instantly befriend you (and likely try to steal from you).
Dalene and I were only supposed to spend an hour here, but ended up staying practically the whole afternoon.  They played with us, cuddled with us, and fell asleep in our arms.
We were in love.
(Even when one pooped on my pants and another peed on Dalene's hat!)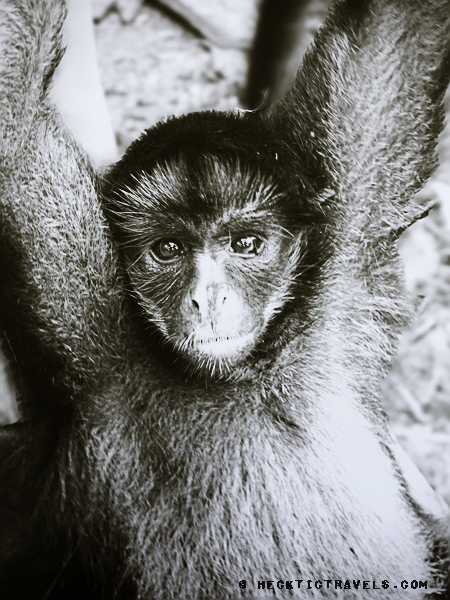 This little fella was searching in my pockets as soon I walked in.  He stole $2 but later threw it at another monkey so I was able to get it back.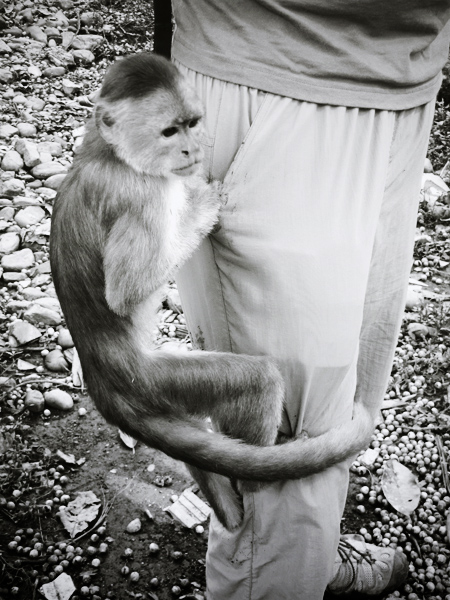 Dalene was trying to figure out a way to take Sandra home with her.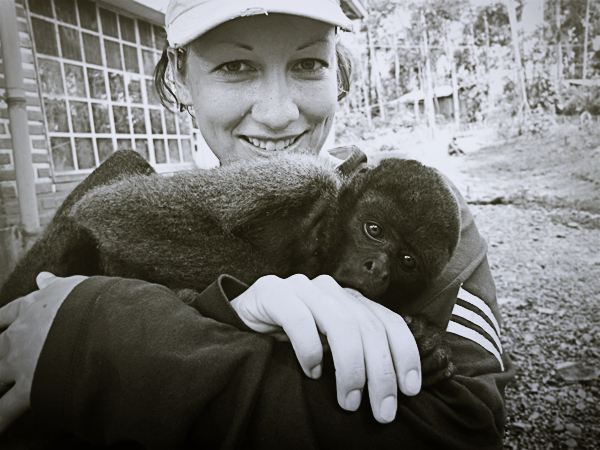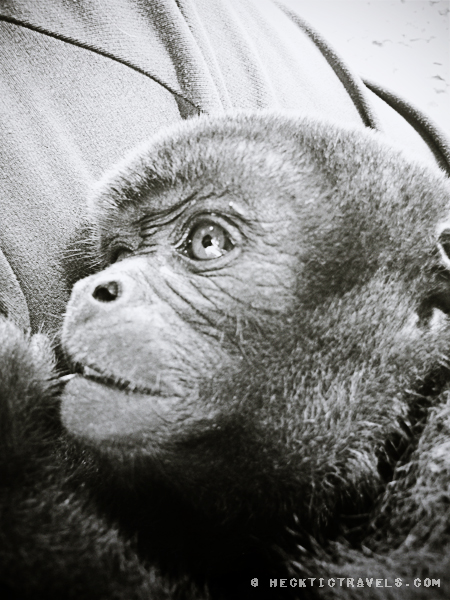 These guys loved posing for the camera.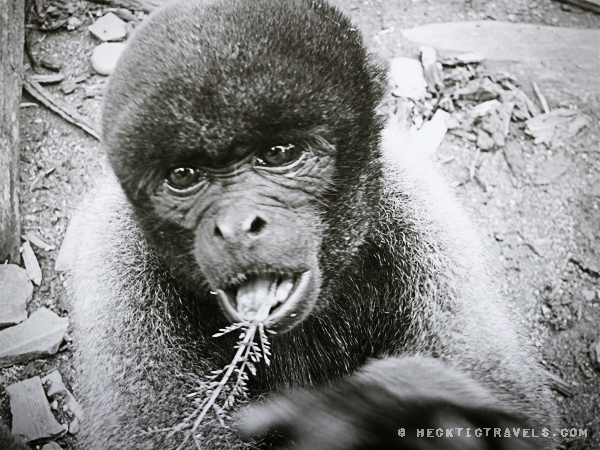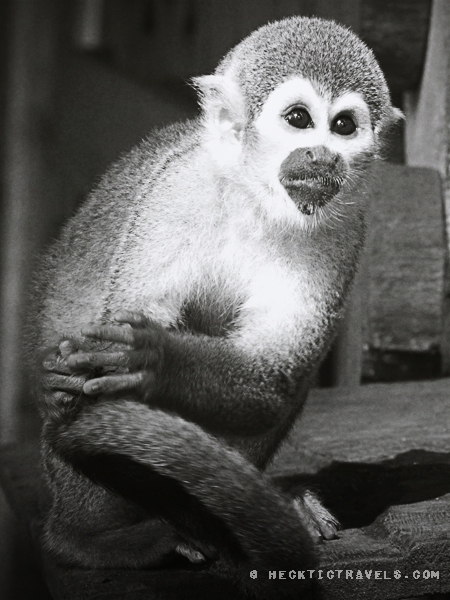 And here is a little video of how crazy it can be when there are 50 some monkeys free to jump all over you.