5 Memorable Places
Words by Dalene Heck / Photography by Dalene & Pete Heck
It might just be our most frequently asked question, and our most detested:
"Of all the places you've been to, what's your favourite (and least favourite)?"
It's a harmless inquiry and I do find myself also asking it of others, but with the understanding that it is a challenging question to answer because different places are loved or loathed for different reasons. Our fave place for hiking? Probably Argentina. Country with the friendliest locals? Turkey or Colombia. Best pierogies? Why, Poland of course. But do any of these random categories make a particular country a favourite overall?
It's really not that simple.
And never mind that travel, like everything, is personal and entirely based on perspective.  If you journeyed alongside us the last five years, you would likely have entirely different answers than ours, especially considering that we argued over culling a "top five" list between the two of us (despite our natural tendency to share a brain after all this time together). And we carefully share these lists not expecting that you will be similarly impacted if you visit there, or even remotely have the same opinion.
Our lists below are based on those that are more memorable than others, for good and for bad. And let's face it – 95% of the time, travel is awesome all the time. So our choices are not based on "best" and "worst", or "great" and "terrible", because in every place we go, we undoubtedly find some goodness to love. Instead they are ranked by those that served us the strongest memories, with every other destination we've hit over the last five years falling somewhere in between.
"Good" Memorable Places
1. Burhaniye, Turkey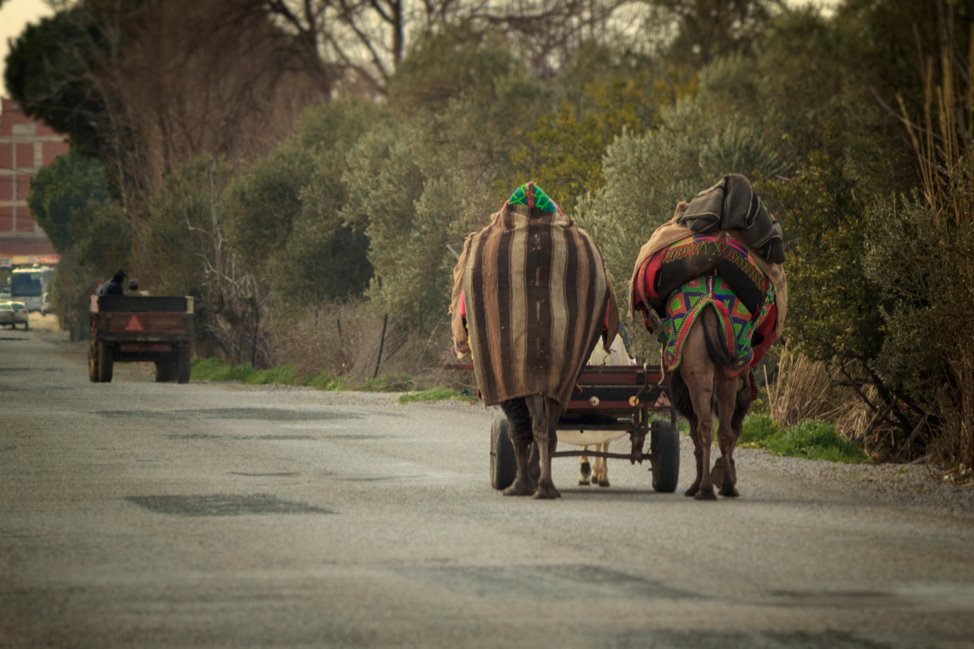 This is definitely a place that a passing tourist may not get much out of. The tourist attractions are few and it really doesn't have much to look at, but for us it has become a foreign version of home. We've spent six months there in total and never, in any other spot in the world, felt so welcome and comfortable.
Also: best baklava and mantı ever. And on top of the friendliest bunch of people we've ever met, that is all that these two travelers need.
2. Sucre, Bolivia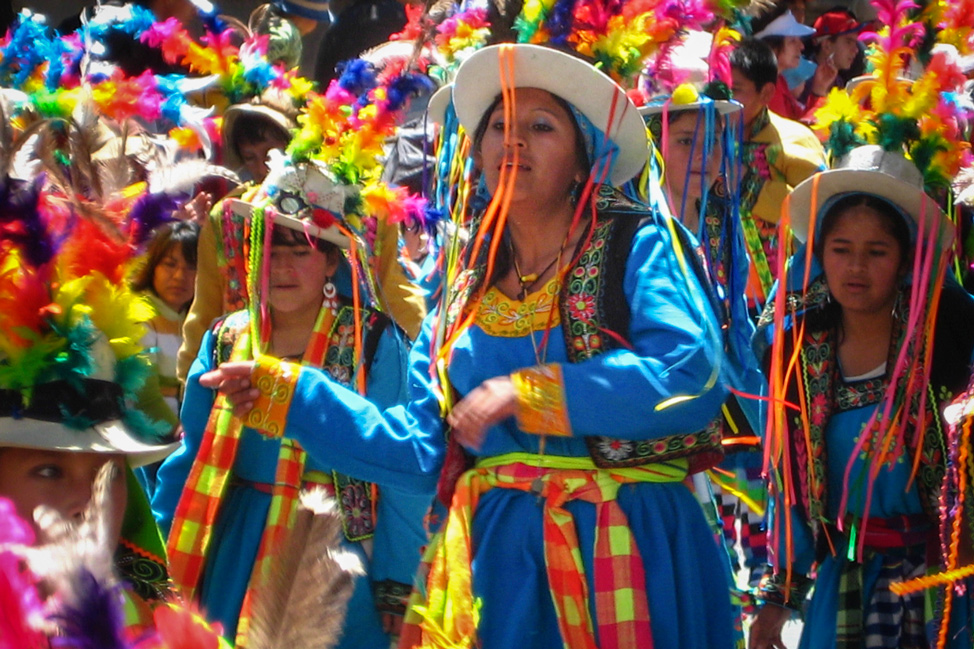 It might just be that this place is so dear to us because it was our first stop on this five year journey. Here, we tested out our travel feet – we took Spanish lessons, volunteered at a drop-in-center for street kids, and spent two months traipsing around this small city high in the Andes. Of all the places in South America, Bolivia felt the most foreign, the most unlike from where we came, and it was the perfect place to start out and see if this life was for us.
We fell in love with Sucre's whitewashed historic center and easily navigable streets. We didn't care much for the food, but enjoyed the gorgeous mountain scenery surrounding us, taking excursions to hike and bike outside the city as often as we could. Sucre will always hold significant meaning for us, and after all these years, we know we must return to see if it holds the same appeal. To see if what's changed us has changed our perspective there as well.
3. Ljubljana, Slovenia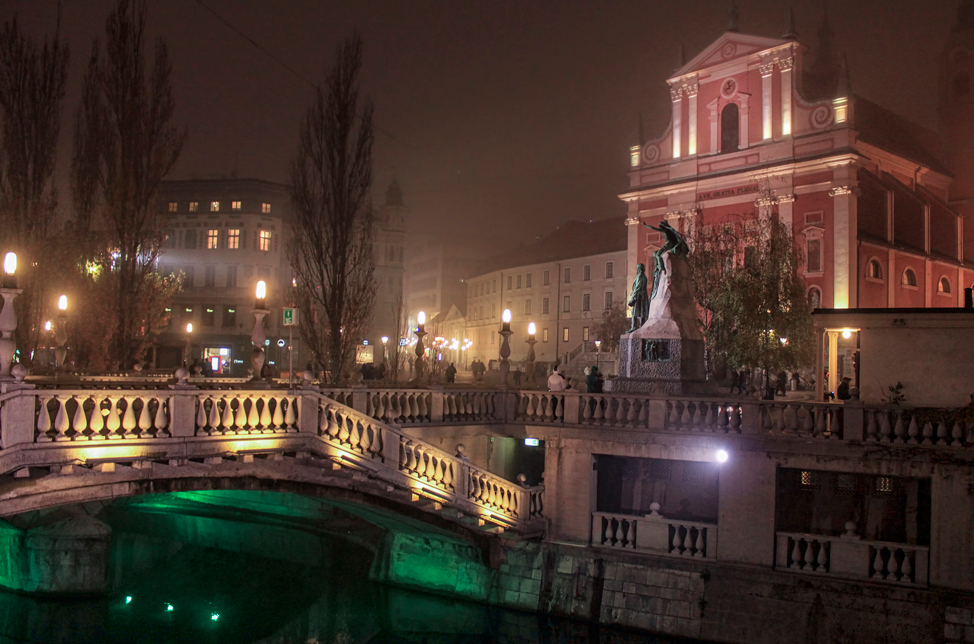 That first night we stumbled through the streets of Ljubljana on a very frigid November night, we were absolutely smitten, so much so that I admitted to shedding a few tears while we stood watching a choir sing beautifully amidst thick fog. I will never use the word "enchanted" with more meaning then I did that night.
And for the few days after, and for a month when we returned later, we realized that it wasn't just that mystical foggy night that made us love the capital city. It's the perfect size with a lively historic center and plenty to do in the surrounding countryside. We've got dear friends there who may even find a way for us to stay there long-term in a bid to participate in their curling program.
Could we find a fairy-tale ending in Ljubljana someday? Just maybe.
4. New York, USA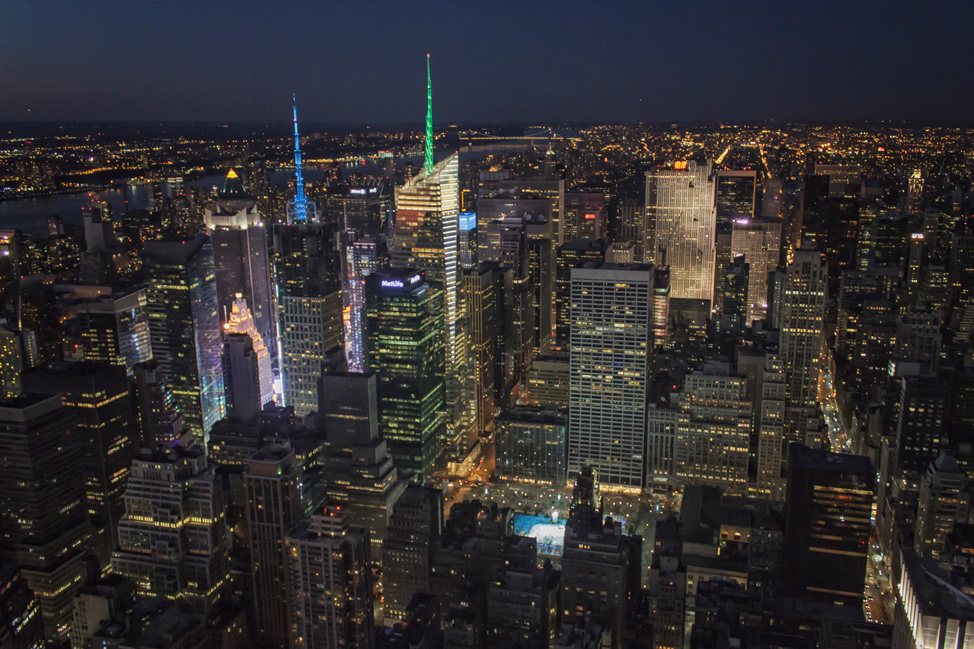 There is simply no other city in the world quite like New York. And we were afforded the opportunity to spend six weeks there thanks to the Best! House-sitting Gig! Ever! We got to explore the city with family and friends coming in to visit, became award-winning experts on the Big Apple, and I even left with two permanent "markings". It's a city that left an impact like no other, and we long for a chance to return and do it all again. Let's face it, six weeks in NYC is not nearly enough.
5. Warsaw, Poland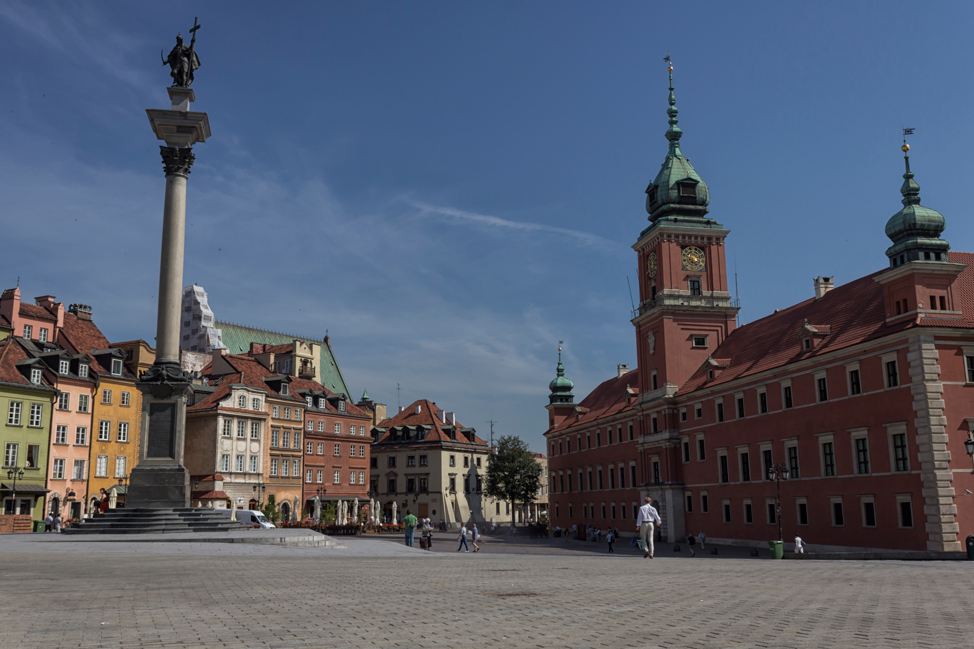 We journeyed to Poland on a whim, or more truthfully, because it was the cheapest flight we could get from North America.
We ADORED it, especially its gorgeous capital of Warsaw – what with the multitude of parks throughout, the evocative memorials to its dark history and the starkly different neighborhoods such that each excursion feel entirely new. We even schemed to bend Schengen visa rules and try and stay there longer. Somehow, Warsaw just "fit" us.
"Less Good" Memorable Places
Now, before the comments and emails come flying at us in vicious anger that your favourite place made our list of "less good", let's give another quick reminder that travel is personal, m'kay?
1. London, England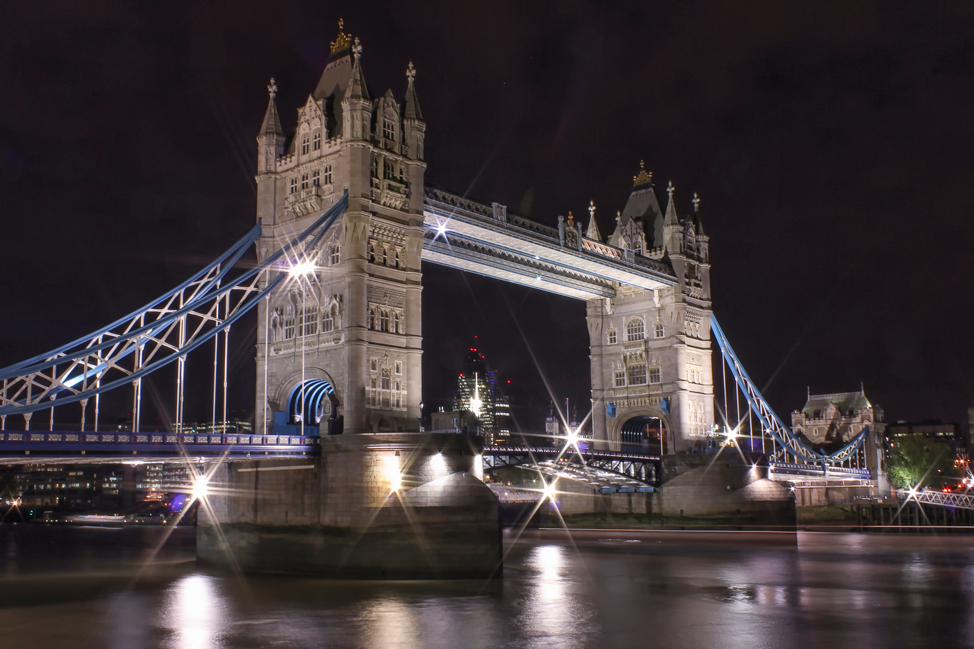 We've been twice, spending almost an entire month total, and still carry a "meh" opinion on London.
The city just holds very little appeal. There are so many sad people on the tube staring at their phones, the expense to take in some of the attractions is extreme, and all that royalty stuff is boring and really just infuriates us as Commonwealth tax-payers.
London isn't hideous, the food is quite good and the markets are interesting. But overall, it is just "less good" than every other European city. That is the only way to say it.
2. Marrakech, Morocco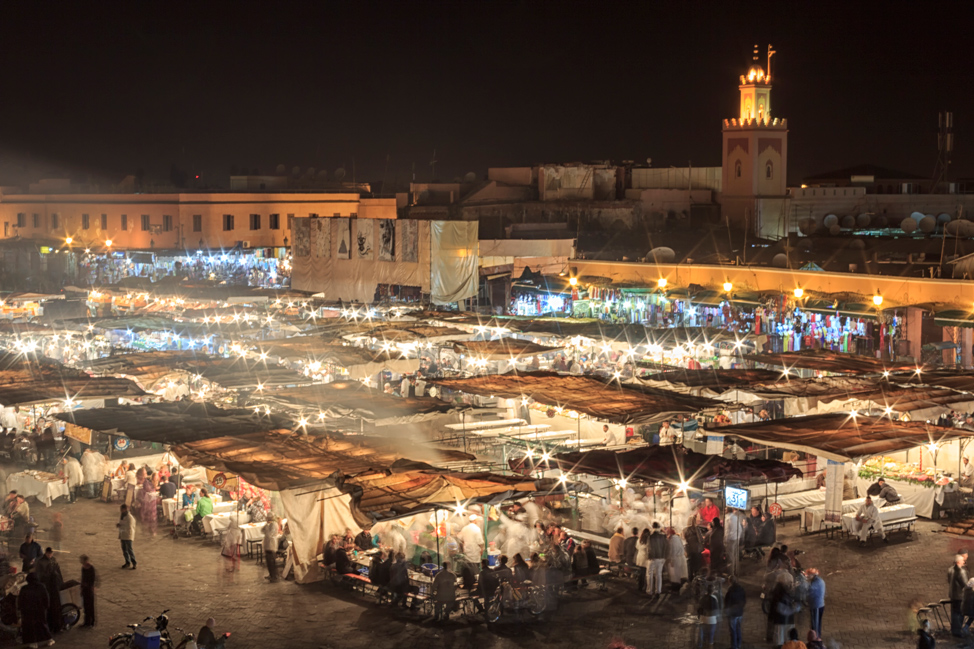 Marrakech, you would not have made this list if it wasn't for the way I felt from all the creepy creepiness from the lewd men that mentally undressed me with each outing, even when I was hanging on Pete's arm. The filthy comments, the cat calls, the general uneasiness I felt in every crowd. My Mom said to me: "Enjoy the attention while you're young!" but I really just couldn't see it that way. My skin is not that thick, and I couldn't wait to leave.
Your food, I enjoyed (although grew tired of in a few days), and the architecture and colours were indeed a marvel. However, with each brief excursion beyond our guesthouse doors, I felt the need for an immediate shower afterwards, not only for the grime and smog that clung to my skin, but for every filthy comment tossed my way.
(Oh, and the men waiting in the Jemaa el Fna waiting to drape snakes across an unsuspecting tourists shoulders? Yeah, they ruined it too.)
3. Peru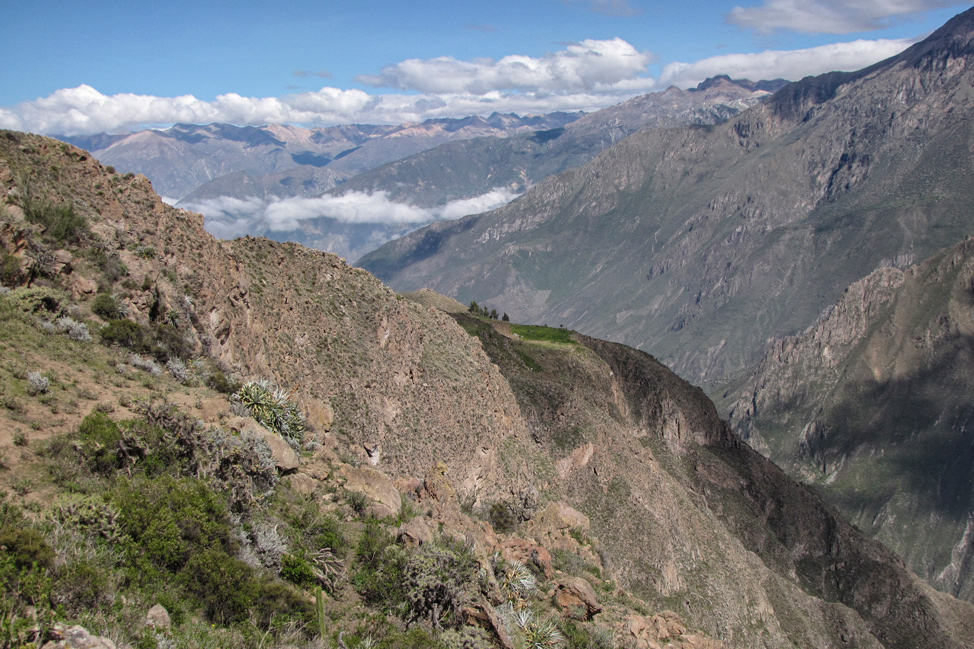 It's got the biggest tourist attraction in South America (Machu Picchu), but the country itself was our biggest disappointment in our year around the continent. Outside well-manicured tourist centers, we just found it too dirty, especially after we crossed the border into Ecuador and breathed sweet relief that these neighbors actually picked up after themselves.
Vendors were also too quick to try and cheat us as well, which made us believe that they are just far too spoiled by the massive amount of tourists who visit. By then our Spanish was good enough such that we could spot this and push back, but it still didn't stop us from being repeatedly annoyed.
We have cause to return (we didn't actually get to see Machu Picchu because of tragic rainstorms and landslides at the time), and so will likely give it a second chance. We hope our second round will be better.
4. Salzburg, Austria

Two words: Mozart Balls.
5. TBD
We debated for awhile and really couldn't come up with a fifth (and didn't want to pick on one just for the sake of picking on one). Thus, we will leave it open for now, confident that somewhere down the road, we'll find a place to fill it eventually.
5 Places We Want to Make Sweet Memories In
Now this list post definitely wouldn't be complete without projecting a little, and listing the places high on our to-do list, those that we believe could rise the ranks into our next five favourite-ist places.
1. Antarctica
We are finding that we are drawn more and more to Arctic destinations. Perhaps it was our highly memorable trip to Greenland that still encourages us, or just the fact that we are so proudly Canadian.
2. More of the Balkans
We have so much love for Slovenia that we want to see if it can extend to a whole region.
3. Mongolia
For us, this is the single destination that jumps out with the word "remote". Therefore, it must be visited.
4. North Pole
See above re. Arctic destinations. We want to see both poles. (That's what she said.)
5. Anywhere in Africa that has super cool animals
We honestly can't believe we have barely touched Africa yet, and we're not even that picky about where we start. We just want the super cool animals.

See more from our "Five Series" – celebrating five years of travel!