We have undoubtedly met some incredible people during our travels.
But none more remarkable than Günes.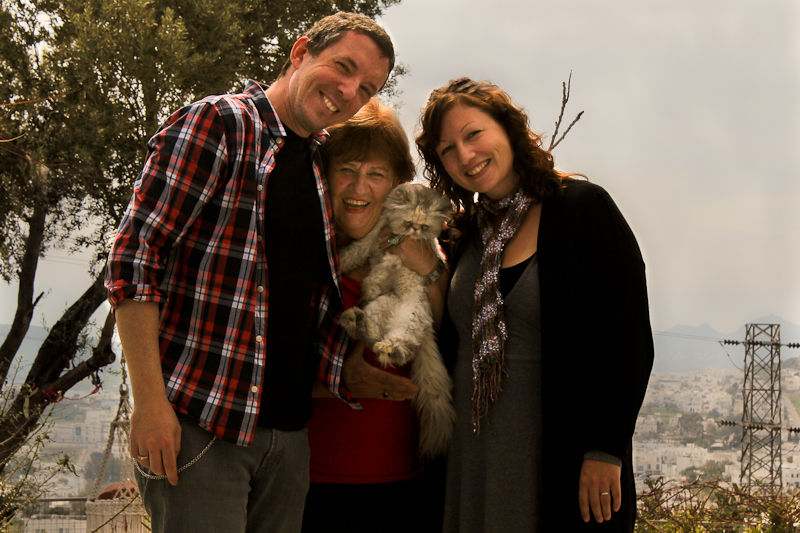 We first met Güneş in Ecuador. While we were partaking in spa treatments and casually enjoying the immense beauty of the area around Baños de Agua Santa, she was white water rafting and jumping off of bridges.
I should mention that at the time, she was 65 years old.
I'll never forget what she said to us while we dined together at the hostel in Baños, enjoying her carefully prepared Turkish feast. I was gushing over her bravery, not just for bridge jumping, but for her pursuit of travel. While it is true that Turkey has vast differences in social and economic levels and that there are many woman living no different then those in the western world, it is still a country where honor killings sometimes grace the local news, and where one in five women are illiterate. Yet here Güneş was, by herself, bravely (and unusually, for a Turk) taking on the world.
In response she said: "When you lose a child, you no longer live with fear."
We know a little something about loss. I couldn't entirely understand her own plight, but I could empathize.
Fast forward two years (almost to the day), and we sat with her again, this time in her home country of Turkey, enjoying another home-cooked feast. From common traveler to gracious host, she showed us all around her beautiful city of Bodrum, and spoiled us with her natural hospitality.
We excitedly got caught up on each other's lives.
Güneş recently returned from Cambodia, Sri Lanka and Vietnam. She suffered a bout of "cat scratch fever" (Yes! That is a real thing!) and also had another close call with her other child. She's been a couchsurfer and a couchsurfee. She's even published a book – a remarkable tale of her travels over the border from India to Nepal, and how she charmed her way around eight road-blocks to get to her destination, all the while cruising on the back of a scooter.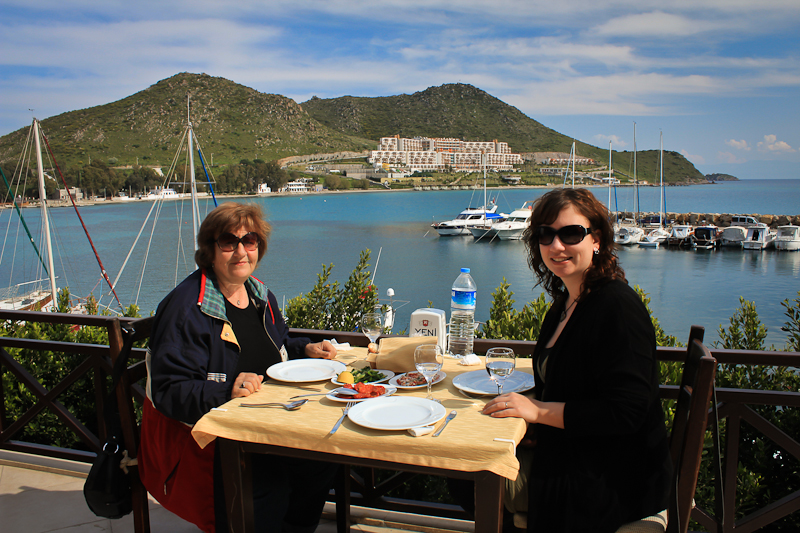 She is itching to get back out on the road again. Cuba is calling to her (wanting to see it before Castro is gone), and she is planning a return trip to see friends in Nepal. She also will include Canada in her travels this summer, and I only hope that our home country treats her as graciously as she did us and the other many travelers who visit her from around the world (which I am sure it will).
As Pete and I returned home from visiting Güneş, the final bus down our local road was near full. The bus attendant was challenged when the final two single female passengers strode on, trying to find them seats. The only empty seats were next to single men. As it is the rule in this country that women can not sit with strange men on buses, the attendant shuffled patrons around to make room.
In some parts of Turkey, solo women traveling can mean disgrace to their family. In extreme cases, it may have tragic consequences.
But for one amazing woman in particular, it has meant an exciting life. And a better one for us too, for getting to know her.
I encourage our Turkish speaking friends to check out her book here! We got the condensed, English version of her story and can promise it will be a highly entertaining read!