We tried. We really did.
But I've said it already – London is just too familiar.
It's also too big. It's pretty noisy, and stuffed with people who are really possessive of their spot on the sidewalk and don't give an inch for anyone.
Not to mention very expensive. ₤33 for Windsor Castle? At least as much for the London Eye? And don't get us started on our issues with having to pay to enter a church.
We would have much rather spent our time exploring the Cotswolds, Brighton or the English countryside.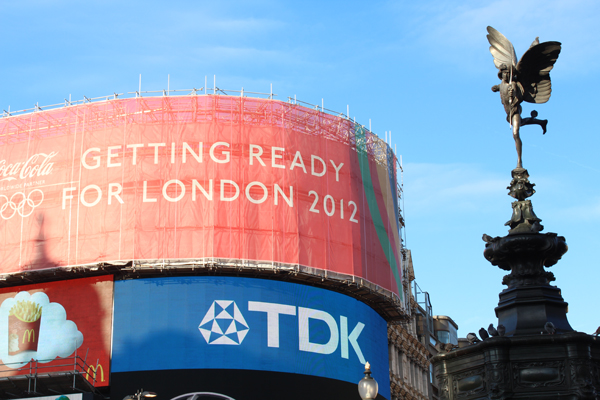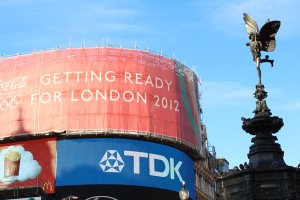 We gave it our best shot, but it's just not for us. We traipsed around the south shore, walked through Trafalgar Square, Picadilly and Hampstead Heath. We waited our turn to get pictures in front of the red phone booths. We endured alternating fits of laughter and rage at the changing of the guards. The Globe didn't wow us. The Tate had one really enjoyable display, the rest was just okay. London has some cool markets, but so do most cities. Saw some stunning architecture, but nothing that really caused us to stop short.
Nothing felt new. Nothing felt different. Nothing inspired.
As a travel destination,
London gets a rating of "Meh" from us.
Thankfully, we did find some joy in our three weeks there because of the fact that London is a large central hub. We made new friends and met up with old ones as an incredible number of people that we knew were passing through:
— The awesome home owners that trusted us with their beautiful house for three weeks
— Relatives from Calgary in town on vacation who we went cruising to Stonehenge with
— Two Londoners we met in Bolivia
— Another two Londoners we traveled with for a week Peru
— Another Londoner who moved to Hamburg but was back in London for a couple of days
— One more Londoner Pete met while volunteering in Ecuador
— Two work colleagues passing thru on their European vacation.
— A Northern Ireland-er  we met in Honduras and who now lives in Bristol
— Two friends from Cork, Ireland who previously saved me from a drunken disturbance at a music festival
— We met new friends in Brighton who just happen to run one of our favorite websites that helps dictate our lifestyle!
— We fortunately got to meet and spend time with one…two…three…four very admirable travel bloggers.
Thanks to all of those folks who made time for us and saved London from being a total bust.