Top Travel Blogs

Here is a listing of the top travel blogs whose feeds come across in our RSS reader:

2 Backpackers – This is the adventures of Jason and Aracely as they travel the world in a journey of discovery. Their stories will entertain and motivate you through adventure video and inspiring photographs. Twitter: @2backpackers

Adventurous Kate – Kate travels the world solo — safely, happily, and of course, adventurously! Twitter: @adventurouskate

Almost Fearless – Christine, writer, photographer and filmmaker tells her stories of travel, adventure and mishaps.  She and her husband sold everything is 2008 and moved overseas to start her adventure, including adding a new member to their family. Twitter: @almostfearless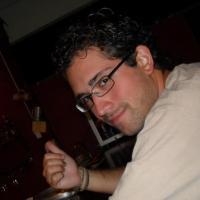 The Art of Backpacking – Backpacking is about simplicity. It's cutting the unnecessary and going for what really counts; experience and adventure. Michael Tieso compiles advice and experience from travellers around the globe. Twitter: @artofbackpackin

The Aussie Nomad – Chris Richardson is a late 20's career breaker. Besides having a lust for travel and exploring, he's a genius at web-development and WordPress. Twitter: @theaussienomad

Bacon is Magic – Ayngelina, originally from east coast Canada, spent the last 9 years in Toronto before leaving an amazing job, boyfriend, apartment and friends to find inspiration in Latin America. Twitter: @ayngelina

Beers and Beans – A photographer and a journalist travel the world in search of the unusual, the mundane, the beautiful and the forgotten. Twitter: @beersandbeans

Bohemian Trails – Bohemian Trails is an online travel magazine run by travel blogger, Megan Eileen McDonough. Megan has a love for off the beaten path destinations, as she tends to find beauty in untraditional people, places and things. Twitter:  @BohemianTrails

Brendan's Adventures – Brendan van Son is originally from Alberta, Canada and decided to let the streets be his classroom. The people he meets become his teachers and the world is his jungle gym. Twitter: @brendanvanson

Cailin Travels – Cailin travels the world one trip at a time and attempts to make her own Travel TV show while doing it! Twitter: @cailinoneil

Camels and Chocolate – She really likes Camels and Chocolate. So much she named the website after them. Having visited over 80 countries Kristin is well known for her work as a journalist, covering an array of travel topics for national and international newspapers and magazines. Twitter: @lunaticatlarge

Candice Does the World – Candice's life is a tangled mess of unfortunate coincidences, bizarre experiences, and shady characters. She has a lifetime of stories that involve dancing on bars and having torrid love affairs in France. Twitter: @candicewalsh

Canvas of Light – Daniel Nahabedian is a freelance travel photographer and his mission is to share the knowledge he acquires throughout his travels. He believes the World would be an easier place if people understood each other, the different cultures and traditions. Twitter: @Eloren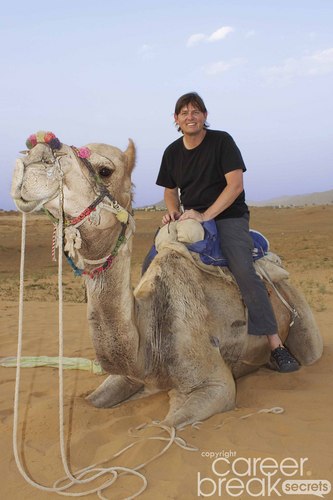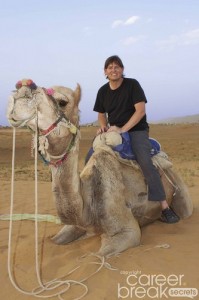 Career Break Secrets – This is the website for fun and informative advice for the often-dreamed-about career break, sabbatical or adult gap year. It will help you plan the long-term travel adventure by providing the travel information you need. Twitter: @CareerBrkSecret

Christine in Spain – Through Christine's words and photos, she hopes to encourage others to see this beautiful world we live in and to not let fear of the unknown prevent you from doing it. Twitter: @christinenspain


A Dangerous Business – this site features Amanda and travel has become an important part of her life. It's what she loves; it's what she's passionate about. And she hopes to continue to nurture that passion. Twitter: @dangerousbiz


D Travels Round – Diana is a former career-breaker who quit her job in 2010, and strapped on a backpack to figure out her 30-Life-Crisis. D writes about travels from her career break and beyond, provides tips for travelers and features photos from around the world. Twitter: @dtravelsround

Don't Ever Look Back – These Aussies first got bitten by the travel bug back in 2007 and in 2011 they set off on a round-the-world adventure taking them to the US, Iceland, Europe and South-East Asia.  They are again planning a 2012 adventure. Twitter: @amzkiz 

The Dropout Diaries – Barbara just became a double dropout.  Recently she and her family moved to Thailand to build an online business allowing them to travel the world. Her first dropout came in 2007 when she quit her job as a political journalist to travel to Vietnam. Twitter: @thedropoutdiaries 

Finding the Universe – His name is Laurence and he is a full time traveler slowly exploring the world on a trip started in June 2009. Twitter: @Lozula

Get Busy Livin' – Justin strives to live a life worth living. A life worth reading about. A life to tell stories about. A life to show others that they too, with hard work, can make their goals a reality. Twitter: @justinhamlin

Get Up and Globe – Skott and Shawna head out to explore the world in June 2011. They hope their blog can serve as an inspiration and a resource for others who are currently or planning on traveling in the near future. Twitter: @getupandglobe

Globetrotter Girls – The GlobetrotterGirls are Jessica and Dani whose travel is a thirst that can not be quenched by just a few holidays a year. In 2010, they decided to kick the idea of having a 'bucket list' and instead started living a bucket life. Twitter: @TravelWorkLive

Go See Write – Michael is an attorney that took off in December of 2008 to circumnavigate the globe without ever getting on an airplane. After 16 months, 6 continents and 44 countries, he made it. Twitter: @mobilelawyer

Hole in the Donut – Barb's travel blog features intensely personal stories about the destinations she visits, and the never-ending spiritual lessons that come from travel. Twitter: @holeinthedonut

Inside the Travel Lab – Abi King is a journalist who swapped a career as a doctor for a life on the road. Her website is full of unusual journeys, brings travel inspiration to you, is about laughing at the crazy things humans do while sparing a thought for those in need and mostly how to make the world a better place. Twitter: @insidetravellab

Inspiring Travellers – John and Andrea, a couple of nomadic thirtysomethings currently travelling the world full-time. They believe that people should have access to the world beyond their doorsteps and that their posts will inspire you to take a trip. Twitter: @InspirngTrvlrs

Jack and Jill Travel the World – Their story is short and sweet. They met in college, graduated, got jobs, got married, left the jobs, sold everything, and bought a one-way ticket to Colombia. Twitter: @jacknjilltravel

The Jungle Princess – Abby was offered her dream job back in Vegas while she was living in Costa Rica and vacationing in Nicaragua.  This jungle princess lives in the Neon Jungle and tells the world her tales of adventure. Twitter:  @AbbyTegnelia

Ken Kaminesky – This blog is Ken's journey to see the world in a new way and share that vision with his readers. He's on the road to discover the world and to take a whole lotta photos. Twitter: @KenKaminesky

A Bus Called Forward – currently living in Mexico, Keph is a Canadian who in addtion to writing about human rights, LGBT and gender issues and world politics, has managed to be invited to play futbol on 4 continents. Twitter: @kephsenett

Kirsten Alana – A believer in the wonder of it all "la vita è bella". She's a jack of all trades and now spends her days traveling and taking amazing photographs. Twitter: @kirstenalana

Legal Nomads– Jodi is a former lawyer currently traveling and eating her way around the world. She tends to organically move from one place to the next based on a food recommendation or a fellow traveler's enthusiasm for a city somewhere far away. Twitter: @legalnomads

LL World Tour – A three-time Emmy® Award winning television writer/producer/editor/video consultant who now splits her time between traveling and a life in Chicago.Twitter: @llworldtour

Mai Travel Site – At 80+ countries and counting Federico shares tips, tales and photos from around the world to entertain and help make travels better, easier and cheaper. Twitter: @maitravelsite

Maiden Voyage Travel – Emily will help you get off your couch and make your travel daydreams a reality. Twitter: @themaidenvoyage

Man on the Lam – The "Man" on the "Lam".  Raymond's impressive travel history has led him to some of the World's amazing spots including climbing volcanoes in Guatamala, the pyramids in Egypt and Petra, Jordan. Twitter: @manonthelam1

Married With Luggage– Warren and Betsy are on a mission to redesign their lives by traveling full time. Twitter: @warrentalbot

Monkeys and Mountains – A Canadian with a passion for monkeys and mountains, now living in Germany with her husband, who loves traveling, hiking, diving – pretty much exploring the planet anyway she can. Twitter: @Laurel_Robbins

No Vacation Required – Kent and Caanan aim to live a "no vacation required" life, where every day is pretty awesome and something to look forward to. They never want to need a vacation. Twitter: @NVRguys

Nomadic Chick – Jeannie, being stuck in an unsatisfying desk job,  swore to change her life on a file folder. She sold all her earthly possessions and set off in June 2010. Her site grew from a desire to motivate myself, as well as others. Twitter: @nomadicchick

Nomadic Samuel –  abroad for 6 years, he's a jack of all trades, a man who wears many hats and the kind of individual that doesn´t like to stay in any one place for any serious length of time. Twitter: @nomadicsamuel

Off the Path – Traveling is Sebastian's biggest passion. After his first flight at the age of three months old he's been hooked. Since then you can find him on a plane between 5 to 10 times a year discovering new countries and cities while sharing his experiences on his blog. Twitter: @sebaboerner

One Step 4 Ward Travel Site – Johnny Ward left Ireland behind in 2006. He booked a one-way ticket to Asia and has not looked back since. Twitter: @onestep4ward

Ordinary Traveler – Scott and Christy are 2 professional photographers who love to travel & surf. They give tips on photography, budget travel and building a location independent business. Twitter: @ordinarytravelr

Ottsworld – Sherry Ott was a once corporate cube dweller who turned nomadic traveler. She takes travel off the beaten path and tells stories which will instantly draw you in and shows you stunning photographs that you won't forget. Twitter: @ottsworld

Over Yonderlust – Erica and Shaun are best friends who fell in love and were married in 2004. They just recently started their round the world adventure in Central America. Twitter: @overyonderlust

Pause The Moment – is best described as a "hybrid" travel website. The site consists of two main parts; one part Around the World Travel Blog, one part Budget Travel Resource. Twitter: @pausethemoment

Phil in the Blank – Phil, formerly a teacher in DC, now lives in Mali and is a professional camel drawing consultant. He teaches people how to draw camels while showcasing social enterprises in West Africa. Twitter: @philinthe_

The Planet D – Dave and Deb have climbed, paddled, hiked and biked their way through 5 continents. They are constantly looking for a new adventure or unique way to discover the world. Twitter: @theplanetd

Positive World Travel – inspiring others to take the leap and travel the world, and excite people to the possibilities that are out there. The site is an interaction and culmination of thoughts, adventures and emotions that is the direct result of everyone's experiences. Twitter: @positivetravel

The Professional Hobo – In 2006 Nora took the plunge and sold her financial planning practice in Toronto, Canada. She has been on the road since 2007 and been through over 20 countries and 5 continents. Twitter: @hobonora

Quiet Wanderings – 12 years ago Cherina left her comfy life in Australia with a RTW ticket in hand and returned 3 years later with even itchier feet. She hopes to inspire others to travel and see the world through her stories and photographs. Twitter: @quietwanderings

So Many Places – There are two main themes to Kim and Brian's blog 1. Leading the unconventional life of your dreams and 2. Traveling the world. Twitter: @RTWsomanyplaces

Strange Lands – Rachel and Jimmy, currently live in South Korea teaching English and learning languages. They are travelling indefinitely and their blog shares their stories and photos, provide information on learning languages and has lots of ESL resources. Twitter: @jimmymactwit

Suzy Guese – Suzy showcases people and places from around the world not in the ordinary, travel guidebook sense. Her travels are sometimes laced, as her site states, with hints of a 'redheaded temperament'. Twitter: @suzyguese

Taste of Travel – Cailin O'Neil created a website specifically geared towards everything food and travel related. This site holds nothing back featuring "the good, the bad and the ugly" Twitter: @tasteoftravel

The Travel Chica – Stephanie, at the age of 29, started her solo travel sabbatical through Latin America, and this site is where she shares all her experiences about living simpler, consuming less, and experiencing more. Twitter: @thetravelchica

Travel Reportage – Giulia, Italian by birth, but still searching for a place to call "home". She changes plans almost on a daily basis, and has no idea where she'll end up, but she's ok with that! Twitter: @giuliaccia

Travel Yourself – This site is for people who are excited about travel. They want you to experience what they see and hear and encourage you to get out a do it yourself. Twitter: @travelyourself

Traveled Earth – Mike and Ashley created Traveled Earth after they became inspired to sell their assets, quit their jobs, and travel the world together. Twitter: @traveledearth

The Traveller– Lindsay Hogg, known as 'Hogga' is the fearless leader of this super-pants blog. The Traveller is not your typical travel site. She tries to implement humor among sharing sweet travel tips from our first hand experiences. Twitter: @TheHogga

Traveling Canucks – Nicole and Cameron Wears, a couple from Vancouver, British Columbia traded their jobs for backpacks. The life changing decision was the inspiration to share their travels and experiences. Twitter: @travelcanucks

The Traveling Philosopher – Spencer is a travler, a philosopher, and a storyteller. His blog intends to involve taking the ideas, people and places and painting a beautiful picture that transcends time and space for his readers. Twitter: @spencerspellman

Travels With a Nine Year Old – One mother, one son, one year, one really big adventure. Her son may no longer be nine, but they are still traveling around. Twitter: @mummy_t

Twenty Something Travel – Stephanie is a girl who can't sit still. Her website is your go-to source for Gen Y travel information and inspiration. Twitter: @20sTravel

Uncornered Market – Measuring the Earth by their our feet. Their passions: creativity, personal development, technology, public diplomacy and street food. UM is where they share all their experiences. Twitter: @umarket

Vagabond Quest – Dina and Ryan have been on the road since April 2009 and have hit more than 20 countries. They love to see new places, and are fascinated by the world's diverse cultures. Twitter: @VagabondQuest

Wandering Earl – Earl left home in 1999, on a 3 month post grad trip and it turned into a twelve plus twelve year trip that has yet to finish.He has seen over 70+ countries on 6 different continents. Twitter: @wanderingearl

The Wanderlust Project – Sheryll recently left her job as a receptionist at a Los Angeles talent agency to pursue a dream of travel. Twitter: @wnderlustprojct

Wild About Travel – Simon Falvo's website is the mirror for her greatest passion: travel.  Having visited over 35 countries Simon's stories will give any reader insight into the art, culture and beauty that the Earth possesses.  Twitter: @1step2theleft

yTravelBlog – Caz and Craig have been travelling and living around the world since 1997, doing it solo, as a couple, and now as a family. They have visited 35 countries and lived in 5. They strive to be a source of inspiration and knowledge to others. Twitter: @ytravelblog
Other Resources:

Navigate Media Group is a group of professional travel bloggers – writers, photographers, video producers, marketers and digital media experts – redesigning travel journalism by creating a powerful media platform to engage and inspire consumers to act.

 RTW Labs is run by Chris Richardson (aka The Aussie Nomad) and can help answer all of your WordPress needs. Specializing in WordPress and Plugins, Blogging Best Practices, Website Hosting and Backups, and WordPress/Website Development, RTW Labs is your the best answer.

JCruzFoto – Our good friend and a fabulous photographer, Jeff Cruz (from Calgary)
eDreams International blog – For all of your travel booking needs