Our Life and Our Work
Words by Dalene Heck / Photography by Pete Heck
Italy almost broke me, and we hadn't even gotten there yet.
And it made me realize, for a short hot minute, that there are some things about our lifestyle that can be awfully frustrating.
*****
In our first year of travel, we were as carefree as we could be. Our time was entirely our own – we spent mere minutes updating our blog every few days, with little care as to the straightness of our photos or scheduling updates to Twitter. We just did it to give our family and friends a little taste of our travels and to let them know we were ok.
Of course, we knew that this time of pure freedom was precious and finite. At least, our bank account said so, and once we knew that we wanted to continue to live our life cubicle-free and location independent, things had to change.
And that brings us to the frustrating part. And to Italy.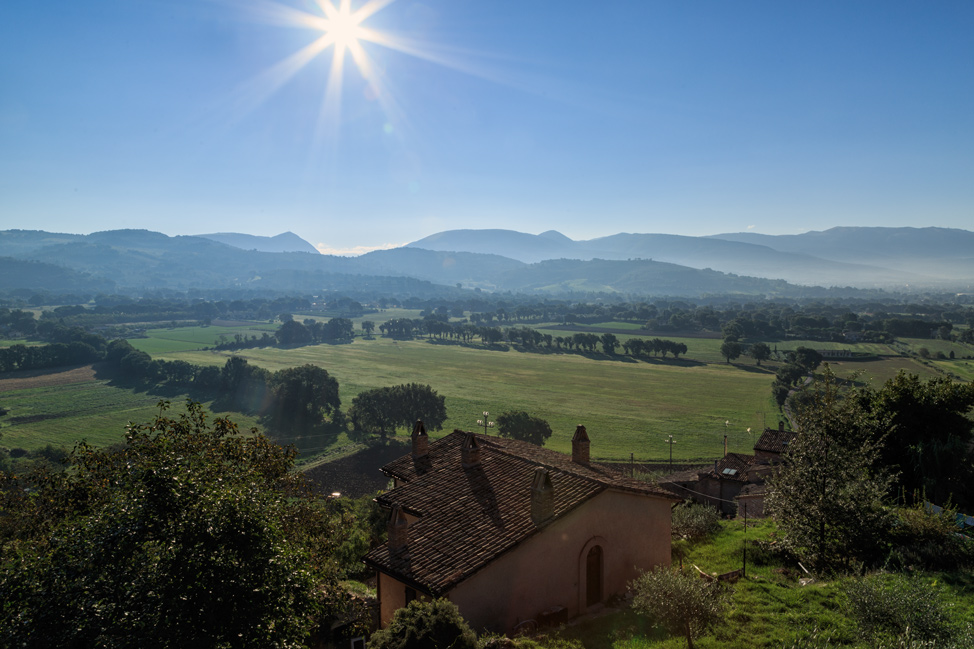 "Why is this so impossible?" I hammered on my laptop keys.
From our house-sit in France, I scoured several websites that listed apartment rentals in Italy. We had few requirements but two non-starters hung us up every-time – we needed it to be non-smoking, and with wi-fi. Each apartment in our price range seemed to have only one or the other.
It seemed impossible that earlier this summer we went from the fastest wi-fi we'd ever had (in Romania, no less) to wondering if Italy was somehow stuck in the 1990s. A few years ago, a couple of weeks without it wouldn't have been a problem. Nowadays, the mere thought of being unconnected causes panic.
I really hate that our travels are dictated by internet availability. A couple-of-month romp through the African wilderness? Yes please. Island hopping in the Philippines? Would love to.
Practical? Not really. Not right now.
Which is okay, I guess. We're building, and we've come really far in the last few years and we now see our future so very clearly. Business is booming with fantastic clients, and the best part is that it is work that we really enjoy. It takes the pressure off of this blog as being our sole money-maker, and lets us continue to treat it as we've always wanted to: a labour of pure love. We finally feel like we've successfully figured out how to travel long term.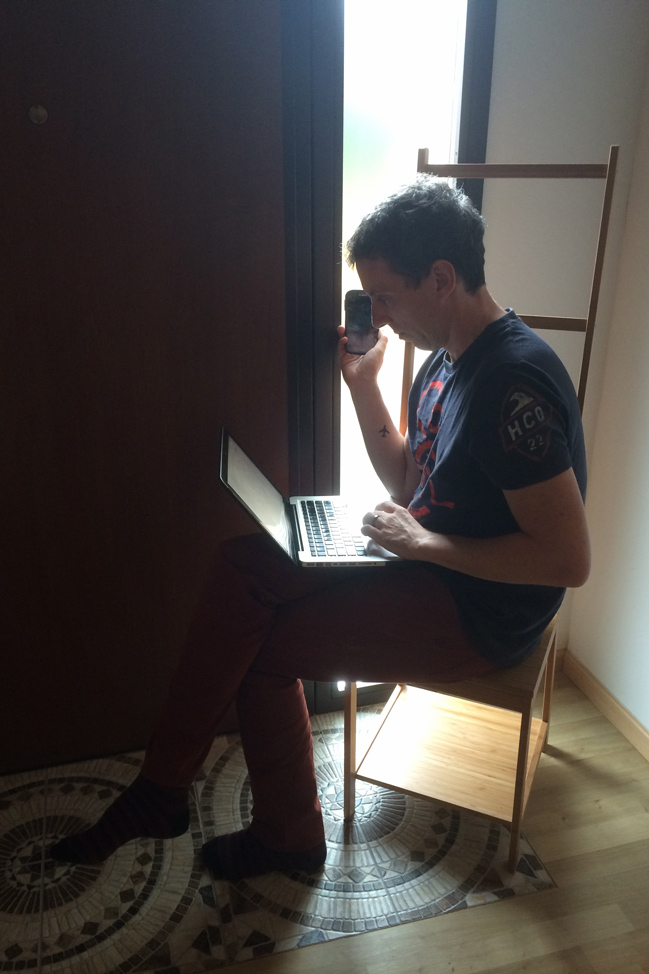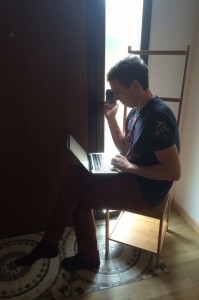 But business requires us to be connected, and explains this photo of Pete sitting precisely in a corner by the door of our apartment that we eventually found in Spello, Italy. It was the only spot in the super-cute apartment that it actually worked, and yes, they moved us to a better one when we explained how vital good wi-fi was.
Panic subsided, we settled in for two weeks. And even though the wifi-enabled-and-non-smoking-apartment was the only reason we landed in Spello in the first place, we quickly fell in love with the hillside town and luscious Umbrian countryside around us. We worked long hours for one day so that we could explore the next, and juggled time zones for conference calls with our North American clients. We cooked dinner some evenings and lingered on restaurant patios for most others. People we meet on the road are often quite perplexed by our interminable stays in one place, but it does take us at least twice as long to explore one location than the average tourist. Any one who spends a few days with us understands quickly that this nomadic lifestyle is far from a vacation.
It's our life. Our glorious, frustrating, beautiful, wi-fi-dependent (for now), life.
Where We Stayed
So, the wi-fi wasn't the greatest, but
the original apartment
we booked was CUTE. And the owner also has two apartments upstairs that aren't quite as nice, but sleep more people and have a better internet connection.
Haven't tried Airbnb yet? Sign up through this link and you'll receive a $25 credit (and we'll get a little something as well, thanks for helping!) 🙂