Inside an Ice Canyon
Words by Dalene Heck / Photography by Pete Heck
In summer, the canyon rushes with churning water. From atop the limestone walls, one can peer down at the piercing greens of the river fed by Maligne Lake, the largest in Jasper National Park.
But in winter, when the water is silenced by its own transformation to crystal ice, the canyon is set to be explored from a whole new angle.
From the inside….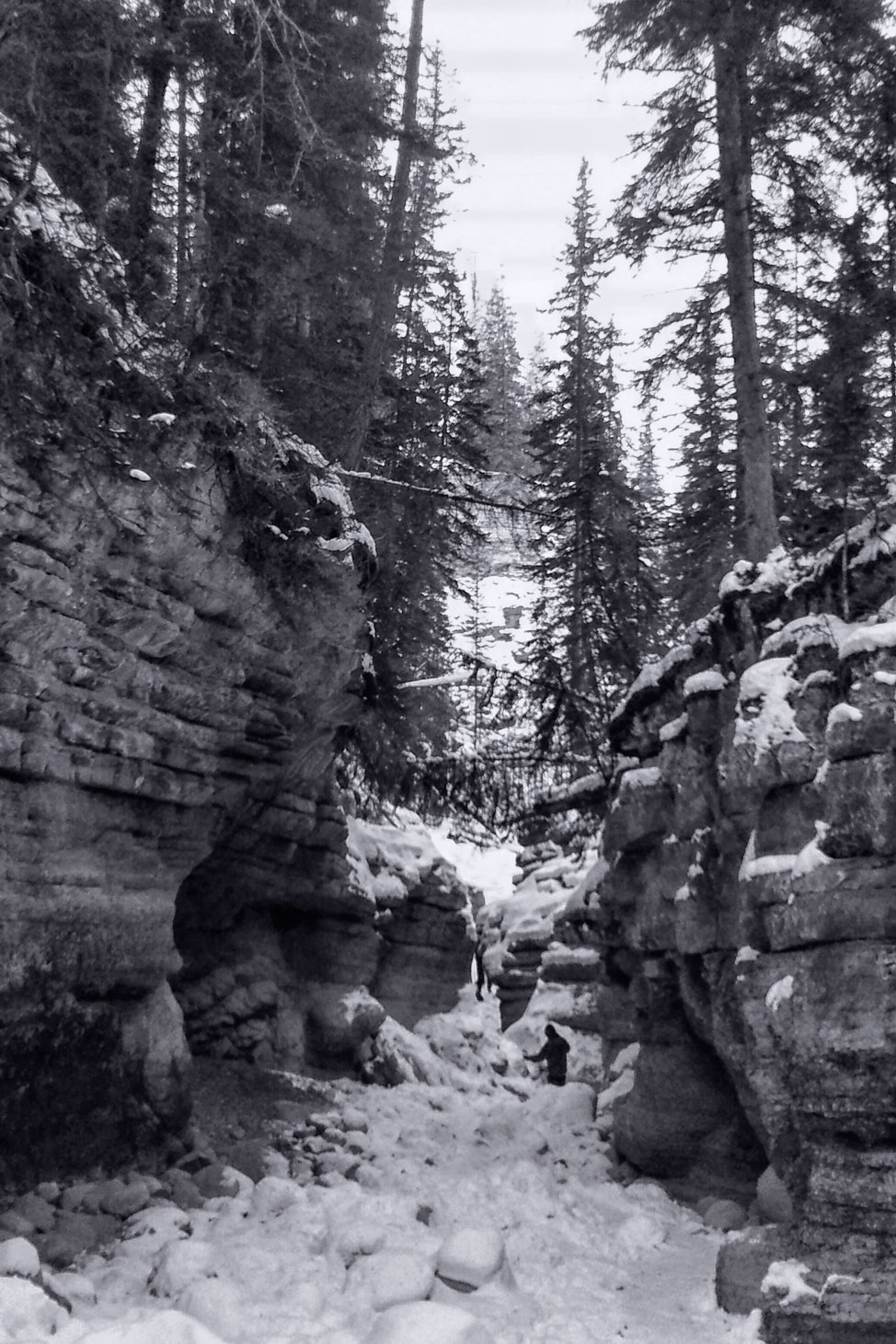 Leading up to the canyon is ice of every shape and shade of blue or green, and the slight rushing of water that was just too stubborn to freeze. We tested the chill with our fingertips, dipped our heads inside small gaps in the ice for a new perspective, and slid our hands along the smooth solid ripples.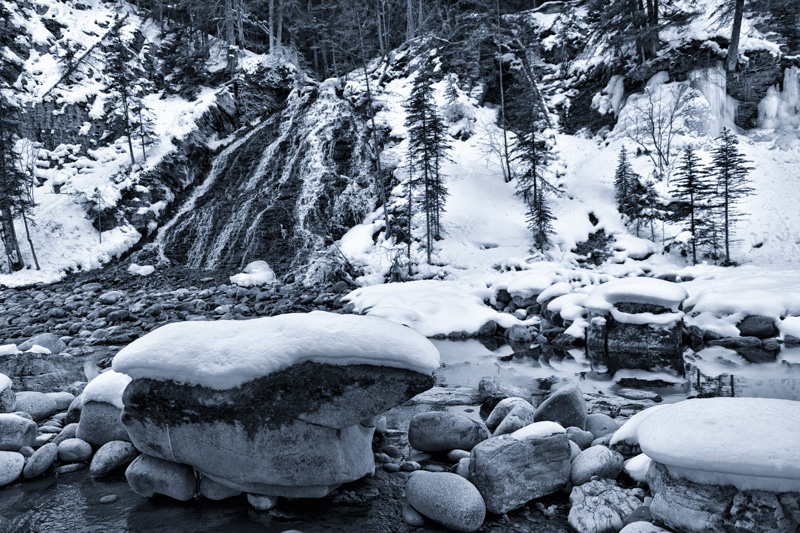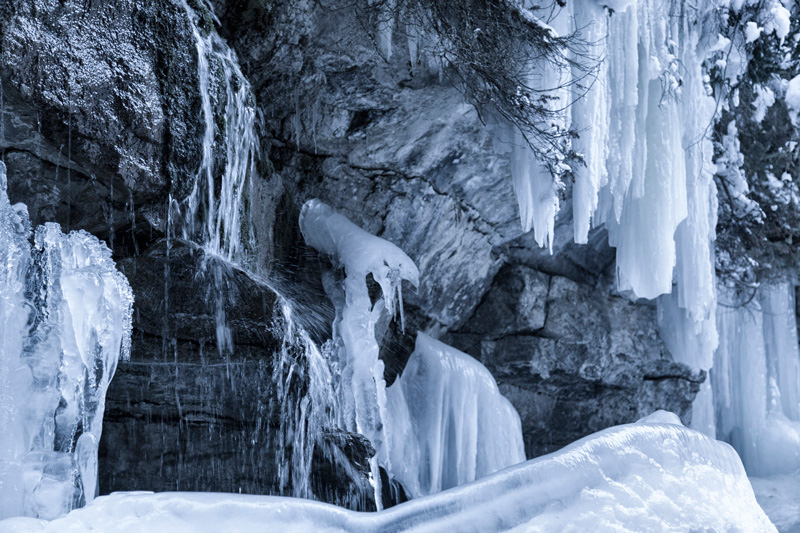 Once inside the canyon (which is actually a gorge, at 55ms deep!), light dimmed, the trickling of water diminished, and sheer awe was induced.
That sheet of ice below? That would be the frosted surface of Maligne River, the top layer of it frozen before the water below retreated at the beginning of winter.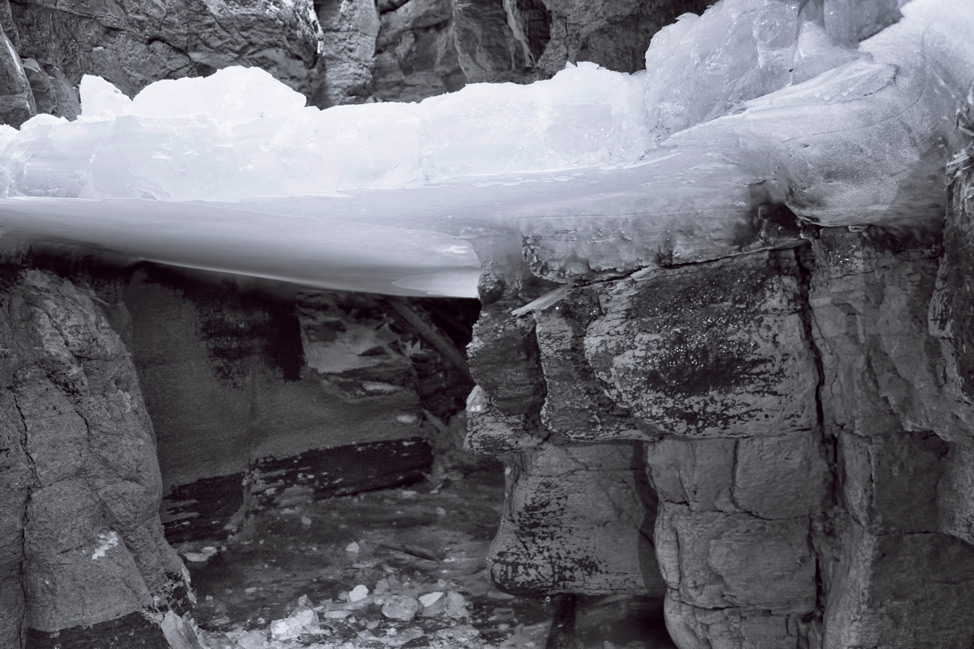 Some people prefer their waterfalls frozen. Our eagerness to try such an excursion was quickly diminished by the fact that ice climbing is damn hard.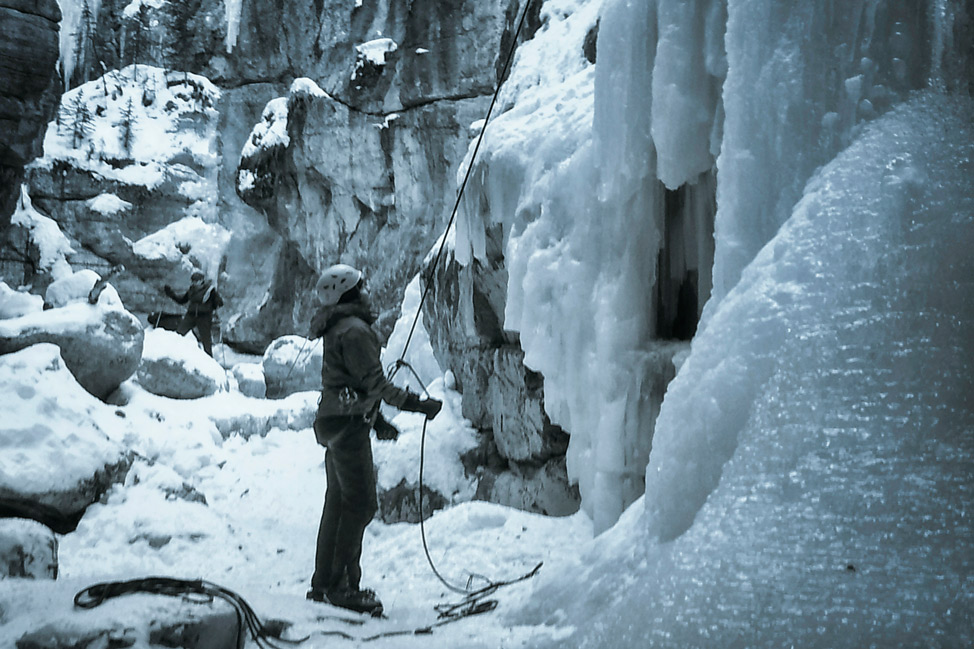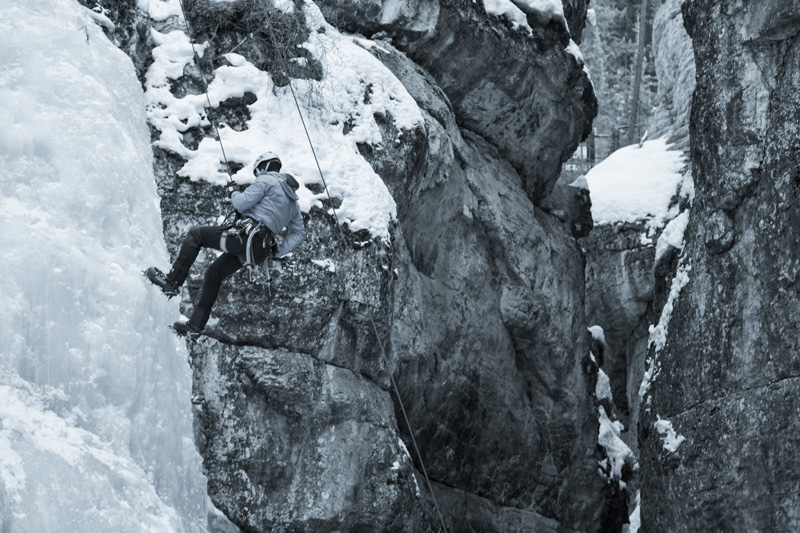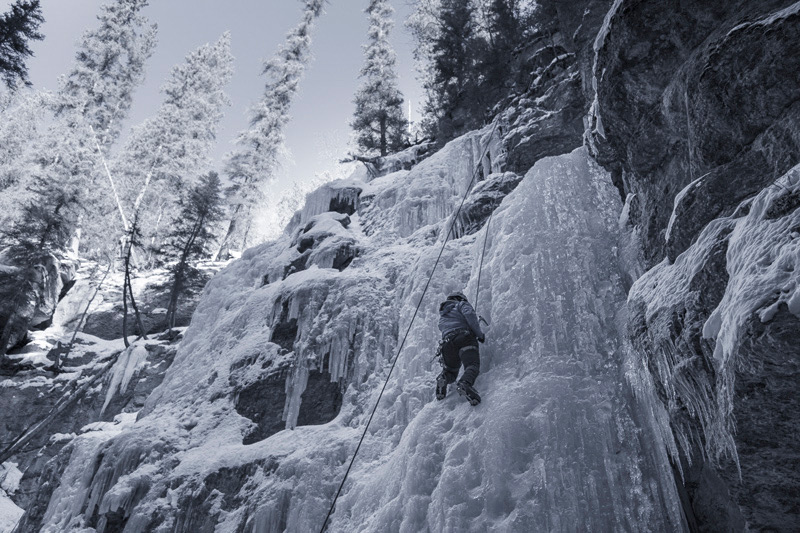 Up the waterfall or not, the walk alone was an outstanding and unique excursion.
How to do it
The Maligne Canyon is just outside of Jasper and tours run three times daily with
Maligne Adventures
. It is the most popular winter tour in Jasper and well worth the three hour excursion!
It's also available at night!
Check out this account of the
Maligne Canyone Ice Walk at Night
via our friend Seattle.
Many thanks to Tourism Jasper for their assistance during our stay. As always, all opinions are our own.