It isn't always possible to pinpoint the exact moment you fall in love with a place (if you are even lucky enough to do so at all).
When it does happen to me, it most often comes in subtle waves. Slowly, a satisfied smile will creep over my face, and I'll realize that I am utterly content and happy in that particular location, if even for no particular reason.
Other times, I'm smacked with it, such that I can pinpoint the exact time and day that a declaration of sincere affection can be made.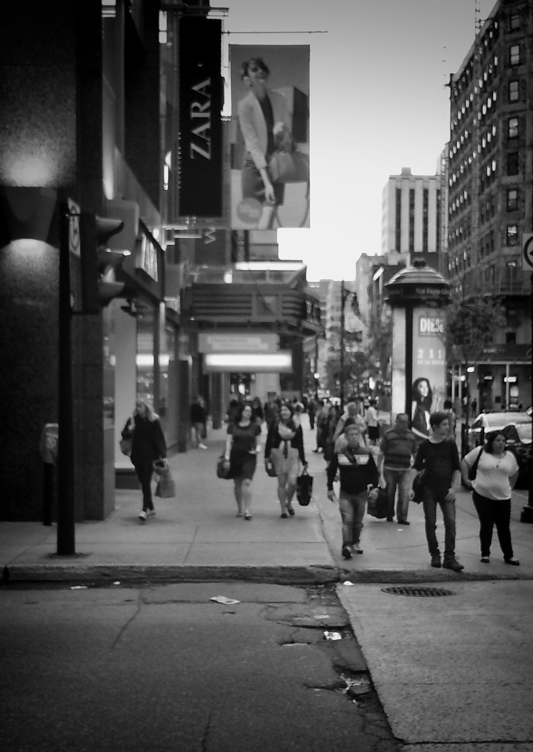 Day 3 on our visit to Montréal, just after 3:00pm, Pete and I strolled along St Catherine's Street. We had just finished a delicious lunch with great company and were casually wandering with no fixed agenda. Street performers greeted us at nearly every second corner: a tall man in an Oakland Raiders shirt wailed on an electric guitar, softer acoustic sounds welcomed us a little further down the street. An older gentleman glided across the sidewalk, dancing so carefree to the gentle music that I couldn't help but replicate my smile to his.
I took a quick bite of a mint-chocolate cookie I harbored from the secret bakery near Atwater Market, despite being full to bursting. I looked to my left to see the stunning Christ Church Cathedral rising up out of the concrete sidewalk and the lone woman sat on its steps, intently reading.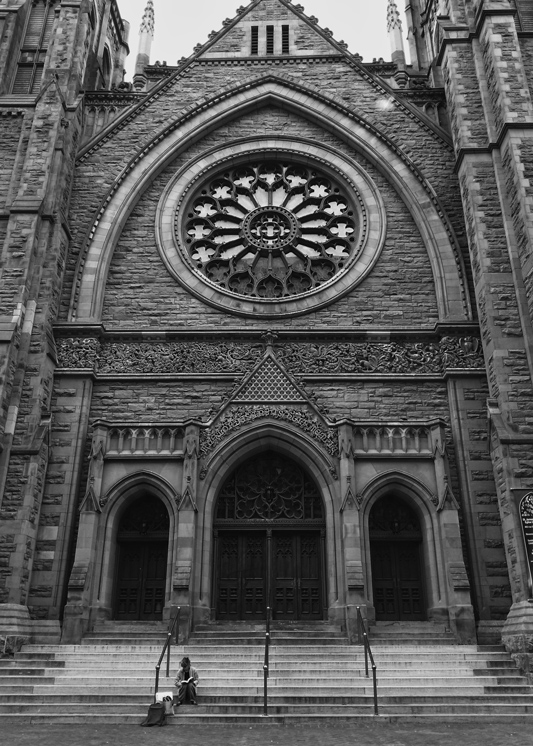 That's when it hit me.
(It might have been the divinity of the cookie, but I swear it was much more than that.)
For day one and two, I had hesitated in making much of an opinion, and weighed all my experiences carefully. Montréal has a lot of hype to live up to, and seeing as I had never been there before (I know, bad Canadian, right?), I felt a lot of pressure myself. But on Day 3, just after 3:00pm, the declaration was made.
Je t'aime Montreal.
I liken it so much to New York – a place where it feels like anybody and everybody could fit in, and where each stroll down the street can be a highly entertaining event. It has all the big city amenities, but with a small, comfortable appeal. The streets are alive at night, they are alive, with every imaginable personality on display.
And the food. Ohhhh, the food. I love Montréal, but dare I say I could never actually live in Montréal, without likely ballooning up to terribly unhealthy proportions.
It has all that and one big plus over New York: typical Canadian politeness we only truly appreciate after having been gone so long.
And so on this very first visit, after touring 34 countries of the world but obviously not seeing enough of my own, I finally stepped into Canada's most vibrant city and was aptly swept away.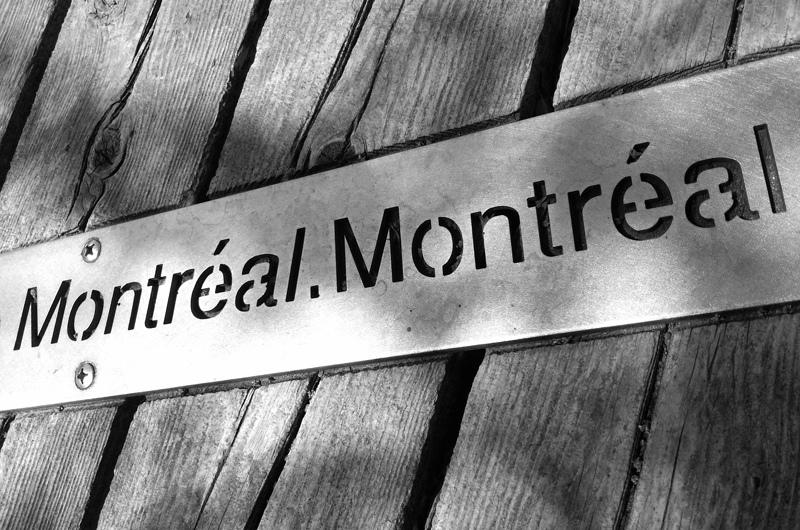 We've got lots coming up on the blog to affirm this claim of love, so stay tuned.
*****
Our trip to Montreal was courtesy of Tourism Montréal. As always, all opinions are our own.