Teachers of the world…you have my undying respect and admiration.
I've been in front of kids before, but not in a formal position to instruct. And while I am still enjoying it immensely after my second week, each minute can present a new challenge.
My last week with GC had many ups and a few downs – I'm starting to understand how to best engage him and we get further along every day.  But just when I think I've got him excited to learn English and when I am so pleased that he is showing off some new words, in the next minute he can just as easily pronounce to me:
"Estoy aburrido." I am bored. At that point I know I've lost him, and I scramble to spice up the activity before us.
He came to my aid at one point last week, after making said announcement of boredom.  He picked up the erasable marker and approached the white board himself, in what became one of my favourite lessons since we've started working together.
"Estoy teacher," he said.
I corrected him: "Say, I am the teacher, GC."
"I am teacher," he replied. I started to correct him one more time and his hand flew up to his mouth and he pressed his index finger against his tightly pursed lips.
"Shhh!" he said with deadpan seriousness.  I shhh'ed, but not after letting a small bit of laughter escape.
GC did not look pleased. "One minute," he pronounced, extending his arm so that his index finger was nearly touching my nose, figuratively instructing me to be silent and patient.
He turned his back to me and began drawing numbers on the board, referencing our addition exercise we worked on before lunch. I sat silently while he muttered to himself and wrote with fierce concentration.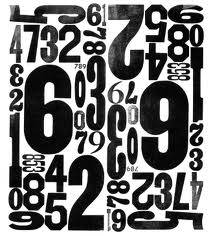 Any time I rose to try and help him, he would emphatically express the English saying he probably most often gets from his other teachers: "Sit down." At one point he had even picked up a long ruler from the corner of the room and pointed me back to my chair with it.
I sat. This eight year old boy, with barely 100 English words in his repertoire, had put me in my place.  I could no longer hold my laughter in.
I got shhh'ed again.  This kid is tough.
I gave in and let him instruct me on the simple math equations. He was doing most of it in English, so for as long as I could, I happily ignored my planned activity and encouraged this reversed lesson. He practiced pronouncing his English numbers, completed some tough addition, and finally gave me a chance to stand up and do some equations he had left for me. I hummed and hawed over the easy answers, and he seemed overjoyed with the thought that he actually might have stumped me.
He ended the lesson by holding his hand up in the air and offering me a "high five" in perfect English, just like I do with him after every accomplishment.   I took my reward.
GC has earned my respect too, as my teacher.  I'm learning from him every day.