Housesitting Adventure: Living Deep in the Jungle of Sri Lanka
We have recently been welcoming guest bloggers to our site (because of this). We were so pleased when Joaquim reached out to us with this story as this housesitting experience is far "rougher" than anything we've experienced, plus we've never been housesitting in Asia! Housesits come in all shapes and sizes! ~ Dalene
It was late in the night. After 15 hours of strenuous travel, the tuktuk veered off the main road and entered a web of windy dirt roads. We began our ascension towards what was soon to be our new home for the next five weeks.
Since this was our first housesitting experience, we did not know what to expect. As a general rule, I try not to set any expectations ahead of my trips because keeping an open mind often allows for a better experience. And yet as we reached the villa, 20 kilometres away from the closest city and deep in the jungle of Sri Lanka, I couldn't help but feel a sudden rush of goose bumps all over my body. We had arrived.
As we arrived at the villa deep in the jungle of Sri Lanka, I couldn't help but feel a sudden rush of goose bumps all over my body.
The First Night
We were greeted by the adorable but stern barks of Pumba, the adopted street dog and humble guardian of the large abode. It was too dark to see anything, as there were no lights on the first floor, so we had to tiptoe our way to the second floor. We perceived the faint light of the remnants of three candles, strategically placed to offer the most luminosity using the fewest resources.
To my great relief, the homeowner Carlota explained to us that there was electricity and strong wi-fi, but urged us to minimize their usage when possible. There were no outside walls around the house and yet it was pitch dark. Other than the quiet glimmering lights from our neighbours 100 meters away, we couldn't make much of the surroundings. Carlotta left, telling us she would be back the next day, leaving us alone in pure nature with the sound of the crickets. That night we went to bed full of adrenaline, alone with our thoughts and cautions.
The Awakening
It was 5 AM, and the sun hurriedly woke up the roosters, the myriad of birds and the howling street dogs. We slowly woke to this symphony of bird song, rooster cries and cricket percussion. As if this weren't enough to take in, the sun's rays shed light on the previously hidden view, which to our amazement was a full jungle that stretches as far as the eye can see. This heavenly sensory overload immediately melted away any anxieties of the night before. This was to be our new home away from home: the cinnamon Garden of Ceylon.
Housesitting As A Digital Nomad
We quickly established a routine. With so little light at night, we found ourselves going to bed earlier and earlier, until we were asleep by 9PM and awake by 5AM. This was the first time we followed the sun's clock, a rare luxury most people never experience in this 21st century.
As our neighbours only spoke their mother tongue, Singhalese, we found ourselves in an ideal working environment. With no distractions we could work from dawn till dusk. The next five weeks were spent cooking, working, and enjoying the serene view as a cool summer breeze caressed our necks. The experience is one we will always remember, one that came with (almost) no complaints.
The Unexpected Surprises
One of the beauties of living in an open-wall house is that we got to hear and see what is going on everywhere around us. But, it was a double-sided coin. When the sun gave way to a moonlit sky and the undesirable critters started to crawl in, the charm quickly gave way to fear. Under our tent-like mosquito net, we felt safe. Here nothing could touch us, and Pumba was ready to pounce at the sign of any danger. The homeowners were well aware of the iguanas and the occasional bats, stating it was totally normal in an open house. We had no choice but to adapt quickly and learn to live as one with nature.
When the sun gave way to a moonlit sky and the critters started to crawl in, the charm quickly gave way to fear.
Our Daily Tasks
Taking care of this home was no easy task. It required care, dedication, and attention to detail. Our chores included sweeping and cleaning the floors every day, watering the plants and the gardens, taking out the chickens from their coup and feeding the animals. Occasionally we would wax the doors, shovel soil, and even help make new cement stairs.
The Sunday Market
After the first few days on the plantation, we were starting to run out of food and were told the only way to get food would be to go back in town taking the bus, or waiting for the Sunday market. Luckily for us it was Saturday.
The walk to the market along the kilometre of road was always a treat. We weaved through both thick jungle and open rice fields; it became a regular sight to see buffaloes with a white bird on their backs, along with massive iguanas that were large enough to pass for crocodiles. It seemed the wheel of time paused in these small streets, only to be put on fast forward as soon as we arrived at the bustling market.
Here we would stock up on all the vegetables, fruits, fish and meats to last our pets and us for the week.
It seemed the wheel of time paused in these small streets…
The Big Storm
Only a few days before our departure, we witnessed one of nature's miracles. It was late afternoon and the sun was beginning to set. Far out we could see the dark grey rumble of a raging storm coming our way. It wasn't long before we were a witnessing a conversation between Zeus and Poseidon as they rocked the sky with thunder and lightning like never before. It was a departure gift one couldn't dream to ask for, but one that would remain burnished in our memory for the years to come.
Now It's Your Turn
Even though most housesits are offered in more accessible places, one thing is certain: no matter the location or state of the places you will be living in, you can expect to live experiences you will forever remember.
This particular opportunity was offered through the Mind My House website, but we also have a comprehensive list of the house-sitting websites you can use. Another great way to find great house sits is to bookmark the Hot House Sits section of this blog. Every week, you can expect the coolest featured house sitting opportunities. Also, check out the Hecktic Travels housesitting ebook for everything you need to get started.
author bio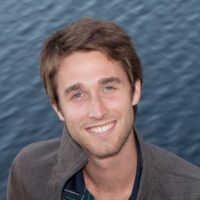 Joaquim Miro is a happy and curious adventurer, digital nomad and founder of
The Alternative Ways
travel blog. He is currently on a never-ending quest to discover the undiscovered food, cultures, landscapes, and alternative lifestyles. His dream is to become a professional paraglider, cook, and digital marketer, all while helping people build and grow their career through travel. You can also find him on
Facebook
and
LinkedIn
.
don't miss a post!
sign up to receive
hecktic travels
directly to your inbox