As a follow-up to our popular post "Housesitting 101", we'd like to introduce our next set of tips on how to live the glamorous life of a professional bum – traveling and living in other people's homes…rent free.
An Anatomy of Two Deals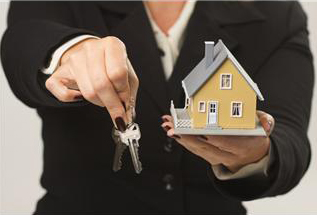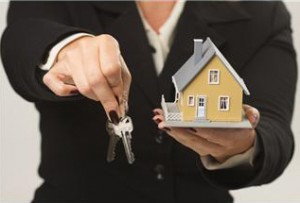 A lot of people have asked us questions about the deal that results between home owner and house sitter, and so we received permission from our last two home owners to display the details of each job. For the sake of anonymity, we've changed the names of the homeowners (to Ben and Mitchell).
And what the hell, as long as we're taking on new identities, we'll change ours too (to Foxy Cleopatra and Dirk Diggler, but of course!)
Deal #1 – 2 months in beautiful British Columbia
How it happened: When Foxy and Dirk got home from South America for a family wedding, they were too tired to get on another plane. Foxy contacted Ben through one of the housesitting websites and Ben quickly followed up with an email. Several emails and phone conversations later, Foxy shared their references and Ben confirmed the required time frame to start roughly two months hence.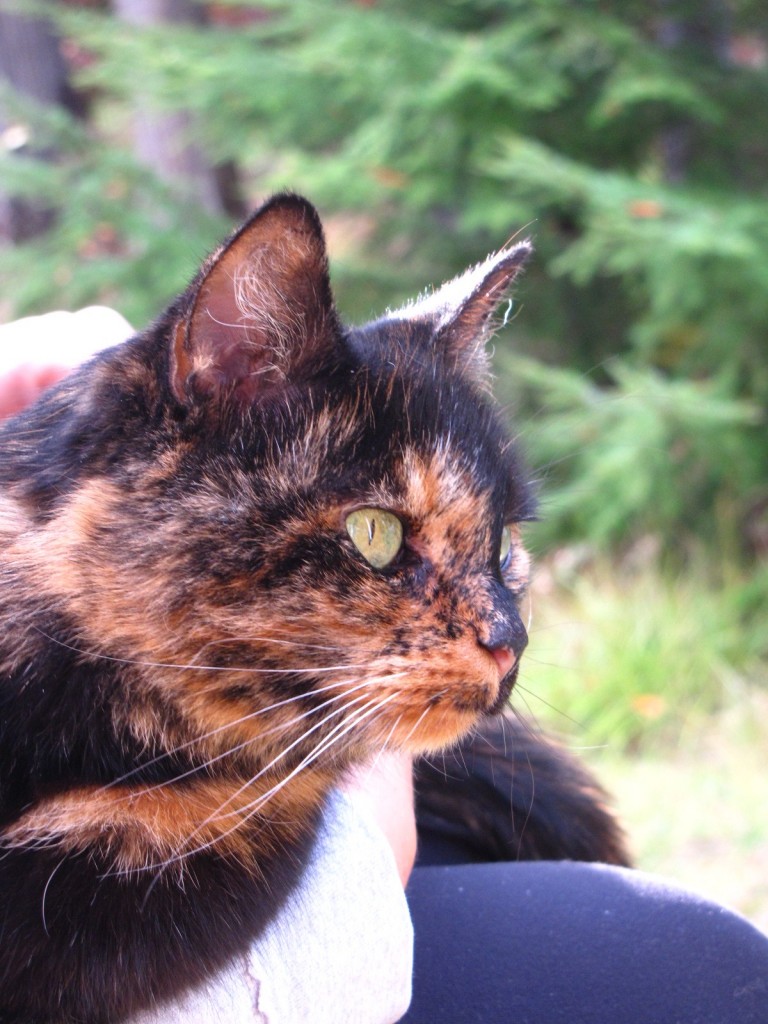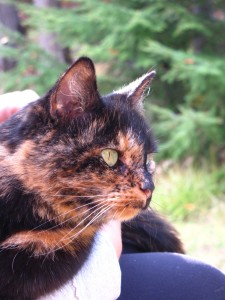 Foxy and Dirk's responsibilities:
Live in and take care of Ben's remote mountain home for two months
General/minor maintenance around property (i.e. snow shoveling)
Feed and give some lovin' to one outdoor cat
Provide own method of transportation
Retrieve the mail from town

Pay for

: fuel for car and groceries
Ben's responsibilities:
Pay for

: all regular house utilities and internet
Big perks: Ben was kind enough to take his two kayaks to a neighbours house on the lake so that Foxy and Dirk could use them regularly. And if you know Foxy and Dirk, you know they love their kayaking.
Downfalls: None, really! This was an ideal place to recharge batteries and get some travel mojo back. The only disappointment was the fact that Foxy tore her achilles tendon during the stay, and that it snowed way too much while they were there. But we won't blame Ben for that.
Written contract? There wasn't one!  Ben was so obviously charmed by Foxy and Dirk's good nature and trustworthiness, that a handshake proved good enough.
Deal #2 – 6 months in sunny Roatan, Honduras
(Note: Foxy and Dirk are currently four months in)
How it happened: Just as Foxy and Dirk were getting ready to go to their house sit in British Columbia, Mitchell contacted them through one of the housesitting websites. For his new house on a remote part of Roatán, Mitchell wanted to hire a couple who also could speak some Spanish. He found Foxy and Dirk's profile and approached them directly. Many emails later, an agreement was reached and plane tickets were purchased.
Foxy and Dirk's responsibilities:
Live in and arrange for maintenance on Mitchell's house and vehicle for six months

Prepare the house for realtor showings (house is for sale), which on average happens 2-3 times a month
Manage the local gardener (comes weekly for 3-4 hours)

Pay for

: fuel for vehicle, groceries, internet, and flight to Roatan
Mitchell's responsibilities:
Provide vehicle for use

Pay for

: all regular house utilities, maintenance on vehicle and house, travel visa extensions (required beyond the first 3 months).
Big perks: Have you seen some of our pictures?  We've always talked about pursuing island living, here was our chance to test it out.
Downfalls: Because of the remoteness of Mitchell's property, his expectation is that someone be onsite all of the time so that the house would indeed be "lived in".  This did cause some issues at the start, as there was some disagreement on what that really meant.  It was resolved with some compromise.
Written contract? Yes, a lengthy one, and very detailed compared to other typical house sitting contracts.  Some of the notable terms:
Mitchell agreed to provide Foxy and Dirk with some security should the house sell early on in the contract; Mitchell agreed to pay for one months lodging on the island to at least ensure that Foxy and Dirk got some value out of the purchase of flights.
As stated above, there were some issues with the following statement: "The house sitter agrees to be in the house as much as possible."  A very vague sentence, which if defined better at the outset, would have saved some grief.
With regards to utilities, an acceptable limit to usage is stated in the contract (largely based on an average of past usage).  Foxy and Dirk are responsible for the cost of exceeding the limit (has not happened).
Foxy and Dirk were asked to provide $500 security deposit to be returned at the end of the contract (less damages, if any)
In Summary…
Two very different deals in terms of location, length, and written terms, but overall, the spirit of each job is essentially the same. They are both mutually beneficial agreements to provide a valuable service (taking care of property) in exchange for accommodation. There is a lot of trust and responsibility that are required with each deal, and to enter into such an arrangement should not be taken lightly.
Here is a list of things to keep in mind when considering a house sitting deal:
Dates of house sit – Allow a couple of days on either side of the house sit in order to be educated on what needs to be done (before) and a debriefing (after)
Cost – Who pays for what?  Consider: utilities, internet, cable/satellite, travel expenses (not usually covered by home owner as they could just hire someone local), visas (for international sits)
Transportation – Consider location and how you will get around if the home owner is not providing a vehicle.  Is public transportation available?
Animal care – Are you willing to provide care for cats, dogs, even horses or chickens?  Know your limits, and be sure to ask up front what is required
Expectations – Be sure that everyone's expectations (i.e. time required at the house) are open and well defined before committing to a deal
Expense reimbursement – Cash provided up front (for bills, etc.) or settled after?  Be sure that this is defined so that you can handle any cash outlay if necessary
References – Don't be shy about asking the home owner for references from past house sitters
Other terms – Consider: termination (what happens if a family emergency requires you to leave early?); house guests (are you allowed to have visitors?); possible reimbursement for extra duties (if the work required by the house sitter is excessive, this must be addressed up front).