If you are coming to Antigua, Guatemala and are looking for a beautiful hotel at an affordable price then consider Hotel Mesón del Valle. The hotel is in a very nice, quiet location and only two blocks (5 minutes) from parque centrale in the middle of town.
The hotel has beautiful long corridors and plenty of gardens with a running fountain in the center.
The rooms are very spacious and the beds extremely comfortable. There is a nice patio area for guests to enjoy the sunshine, and there are numerous relaxing sitting areas to read a book, get some work done, or just relax.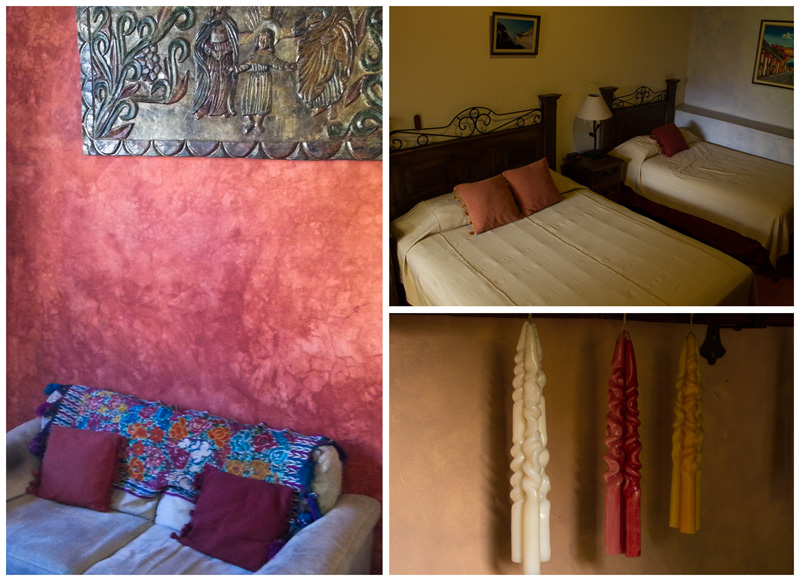 Nearby the hotel, and all within walking distance, there are plenty of things to do and see including Colonial ruins and plenty of museums. There are many restaurants, bars and cafes for all different tastes.
The reception at the hotel will answer any of your questions and you can even arrange tours and transportation that will pick you up at the door. If you are coming straight from Guatemala City and need transportation the hotel will even arrange for a private shuttle to bring you to the hotel.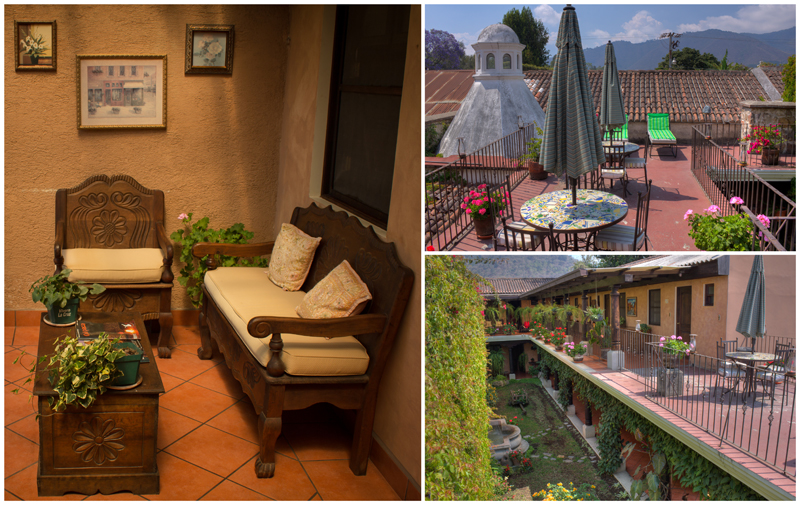 Other amenities the hotel offers are 24 hour front desk assistance, free coffee and purified water, and there is good, free wi-fi in every area. There is breakfast available in the morning for a small additional charge.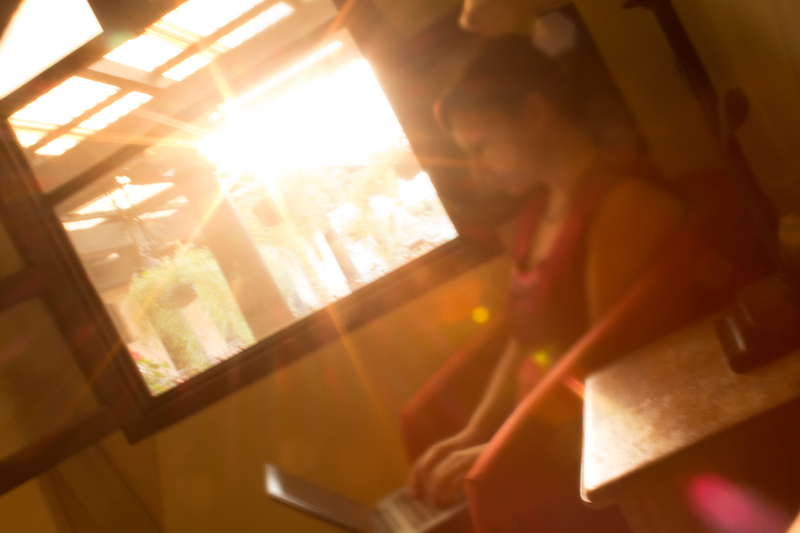 Overall
We spent our last few days in Guatemala in Antigua. Our choice to stay at the Mesón del Valle was a wise one. Beautiful architecture and decor, lush gardens, quiet ambience, very comfortable rooms, and kind, helpful staff all made our stay extremely enjoyable.
**We were invited to stay as guests at Hotel Mesón del Valle but as always all of our opinions are our own.