On the back roads near where we are staying, we came across this Irish rose garden and wall of grey bursting with beautiful red roses.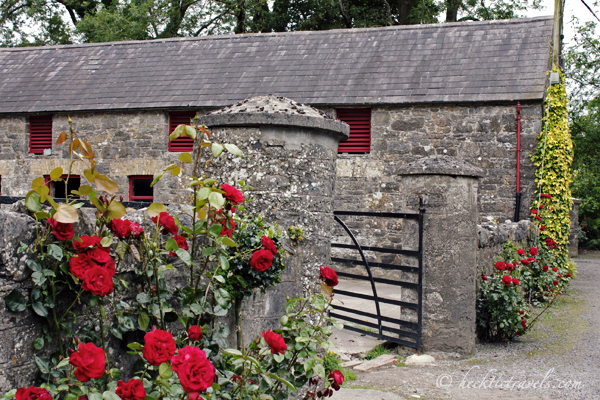 The owner was outside, so we stopped to ask him what kind of roses they are.  In a brief conversation, he told us…
He has 82 sheep.
His dog is the best sheep dog in the world.
His dog also does tricks.  We saw those tricks.
His kids are away in college.
He used to have rabbits as pets but not anymore.
We never did learn what kind of roses they are. 🙂

>