New York can be a lot of different things for a lot of different people. It is at once a place to "be seen", a shopping mecca, and a historian's dream. It offers unforgettable nightlife, world-class museums, and some other delights that may just surprise you.
For us? We were most excited about indulging in the food, as New York has anything and everything. Our last couple of months were largely spent in places with moderate variety in local cuisine. Even though I savored every mouthful during three weeks in Italy, I didn't eat pasta for a month afterwards. And, I love you Morocco, but I got a little tired of eating tagine just a few days in.
So when our friend Kirsten Alana, a stellar photographer and NYC veteran, invited us for a progressive lunch to some of her most frequented haunts, we gladly took her up on it to begin our education on the New York food scene. We were also pleasantly surprised to be joined by another travel blogger, Aaron Shapiro, who we were worried we would miss out on seeing during our time here.
First up, Kirsten took us to Vanessa's Dumplings because, as she states it: "Every New Yorker has a favorite dumpling joint." And why wouldn't they? $1 for 4 delicious dumplings, they are a great start to a meal (or, lunch itself if you want to double up your order!) The restaurant itself is very small with limited seating, but for us it just meant getting cozy with other New Yorkers who were positively gushing over their sesame bread and other goodies.
After dumplings we ventured into the East Village to find a noodle place that needs little introduction, thanks to it being profiled on No Reservations with Anthony Bourdain. Xi'an's Famous Foods serves up noodle dishes to fit any budget at $6 to $10.
Pete had beef, I had pork, and we all sampled each others. The large noodles were unquestionably fresh and each dish was spiced to our individual tastes. Every bite was simply to die for.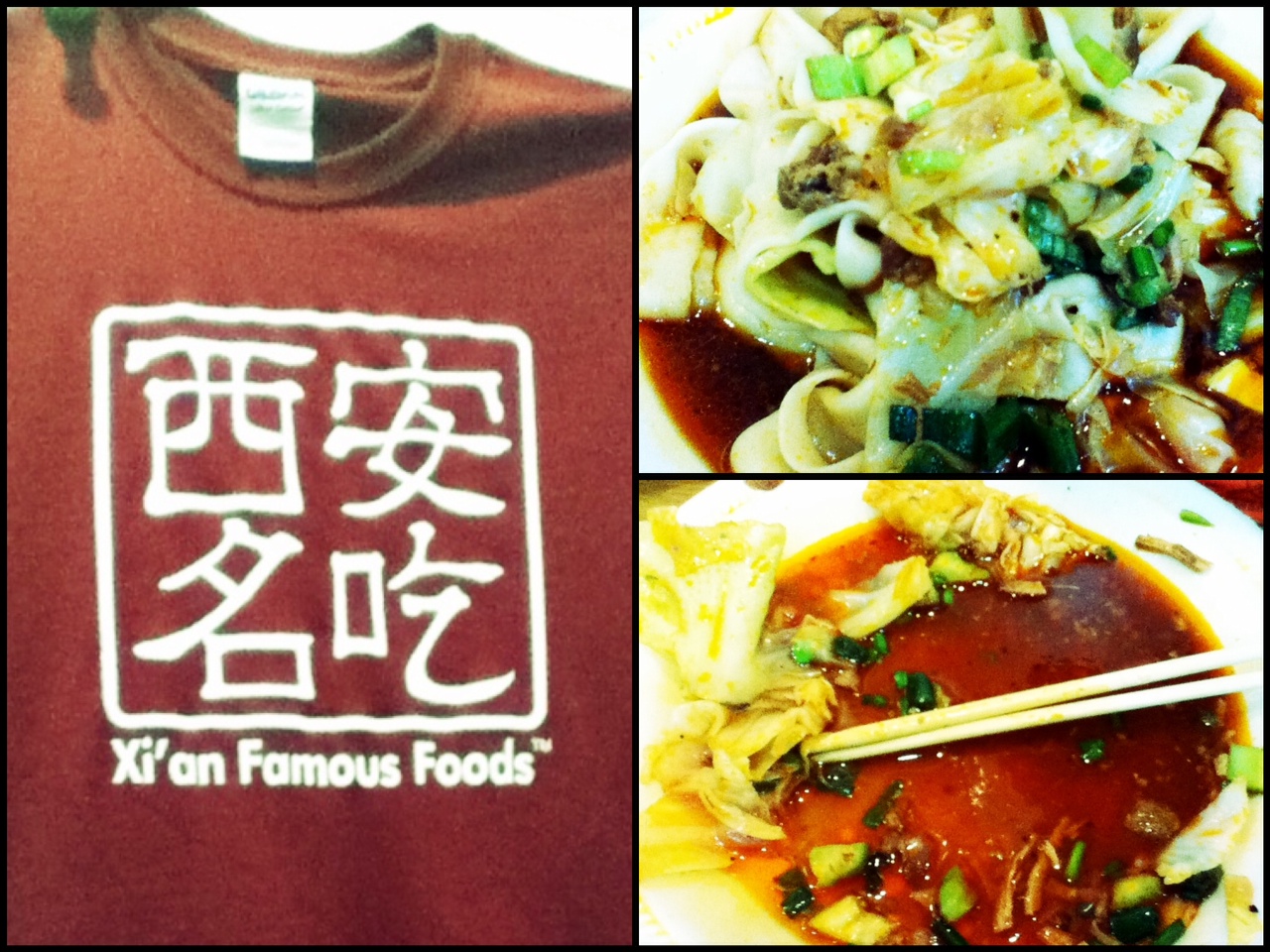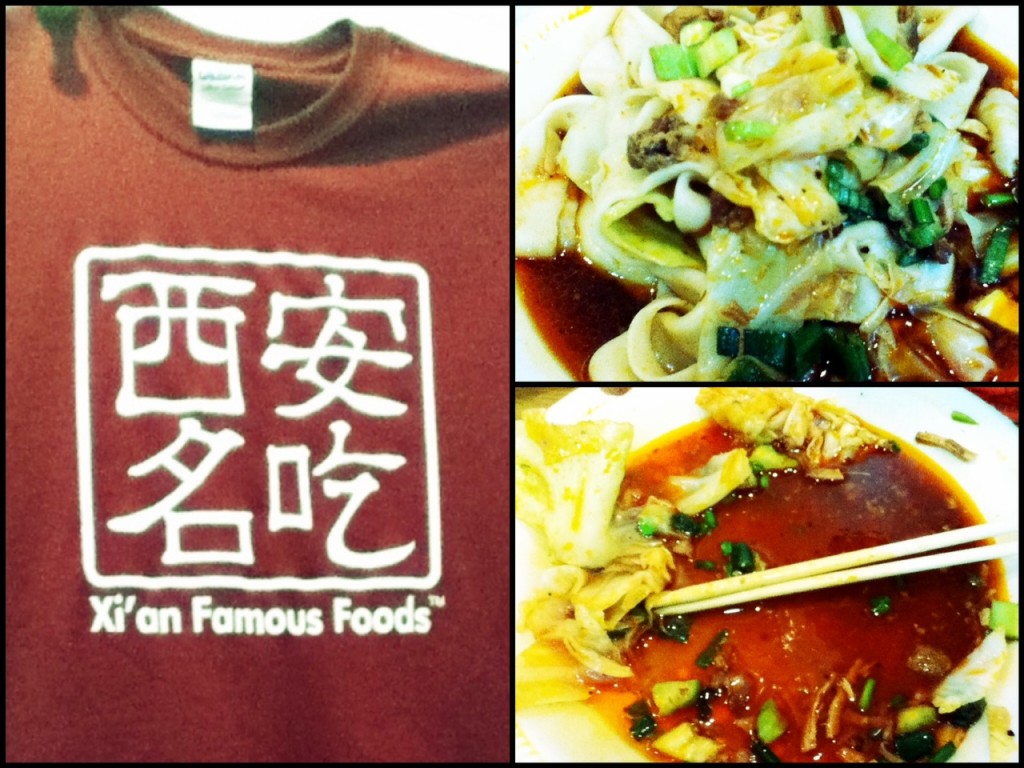 Finally, to balance our meal, we needed some sweetness. And given that there are umpteen cupcake stores all over the city, it seemed only natural to try one out.
Butter Lane Cupcakes has an eclectic array of flavors. It's not the best cupcake I've ever had (it left me dreaming of the more delectable Crave Cupcakes in Calgary, Alberta), but really, it is pretty hard to go wrong.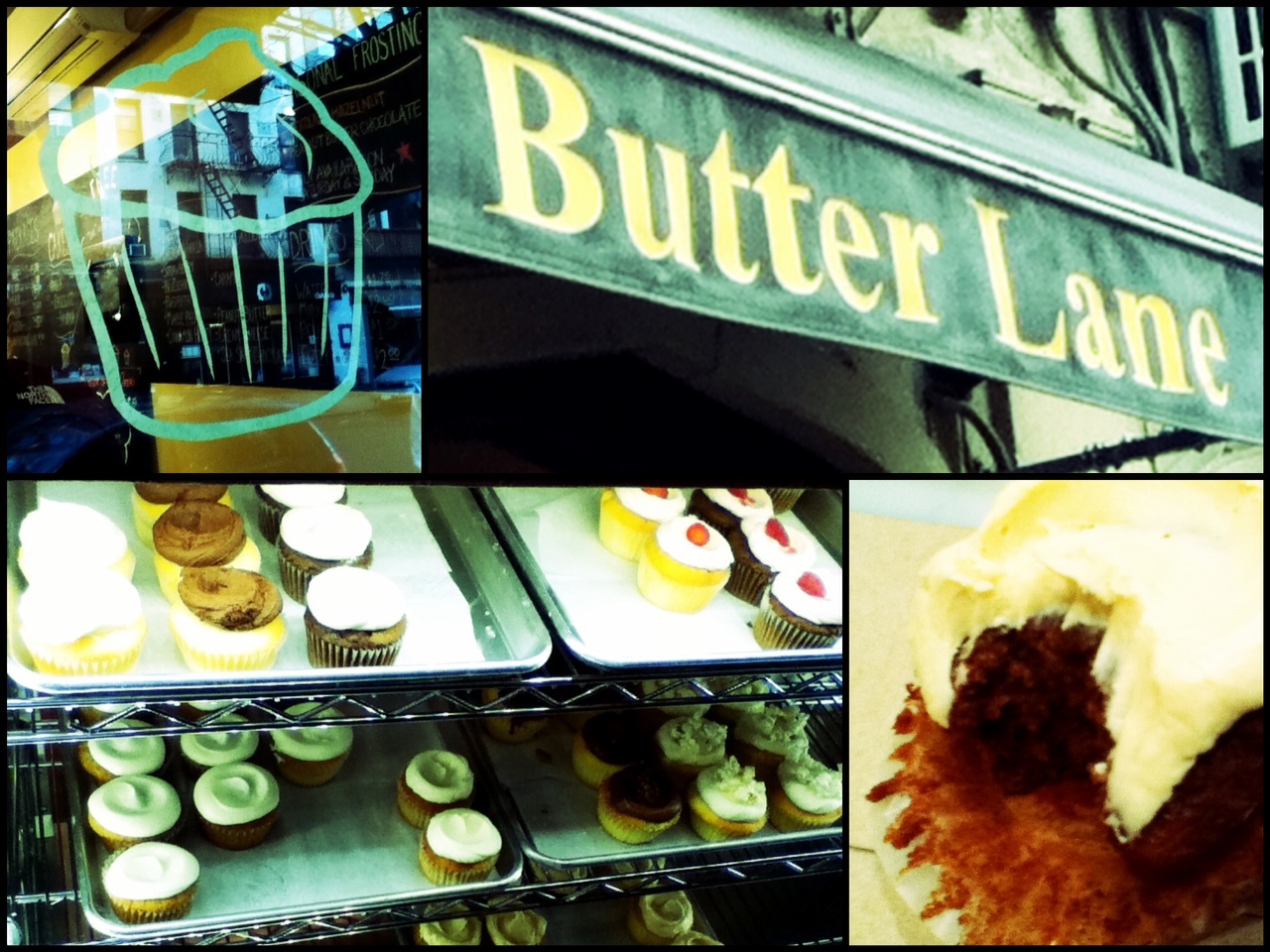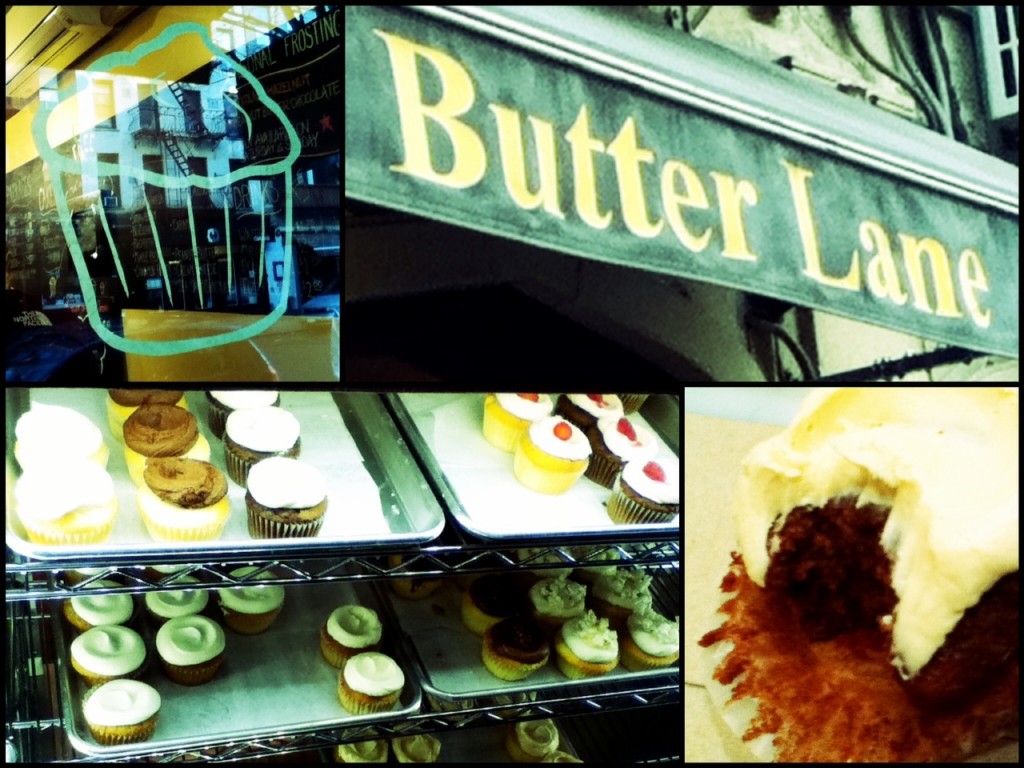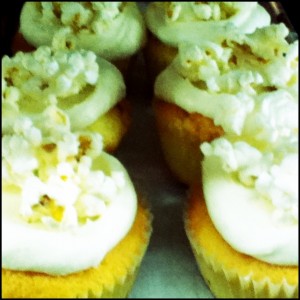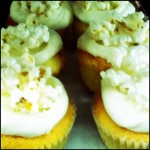 Cake. Icing. It's all good.
Popcorn as a topping though? Not so sure about that one.
Stuffed and satisfied, we rolled down the street to find our way home, and knew then that we would be returning.
(Since drafting this post, we have stuffed those same dumplings and noodles in our face again. We are creatures of habit when we find good food!)
**********
This was our first day out when all I used to take pictures was my new iPod. Coincidentally, Kirsten just happens to be the industry expert when it comes to iPhoneography! I took advantage of our time together to get a few pointers, and for any of you looking to improve your own skillz, get some good tips here!