"Look, it's not that much snow," Urpo said as he dipped his ski pole into the drift beside us and pulled it back out, showing that it had only been buried up to about three quarters it's length, "it is about half of what we normally have."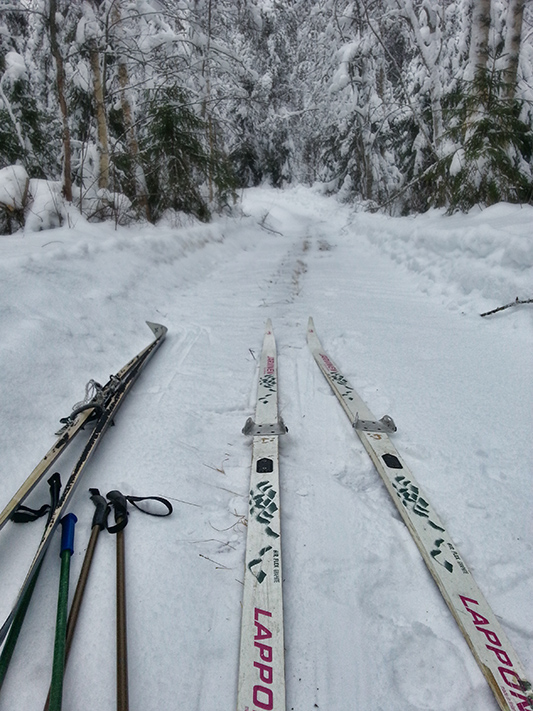 It was undoubtedly a lot more snow than either Pete or I had seen in awhile, and as I worked to pull my ski out of that same drift from where I had sunk through, it felt like an awful lot.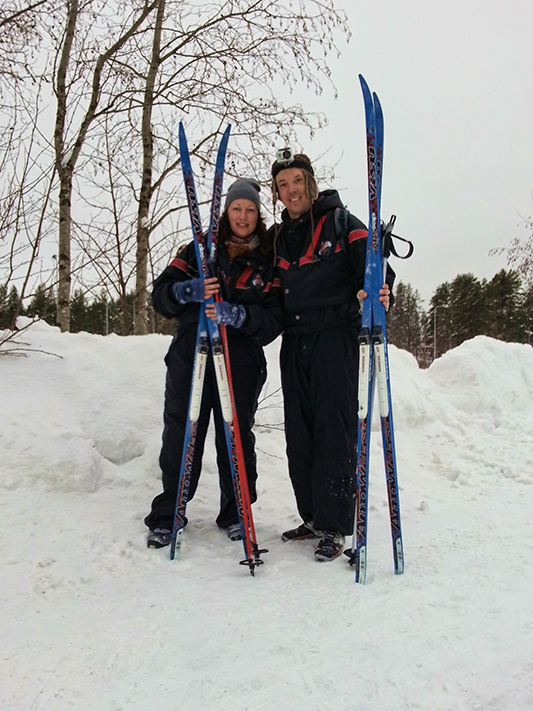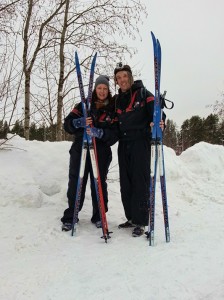 This was not quite the cross-country ski experience I had expected. A few days prior, we had been taken out on a track near our hotel for a lesson, as I had never don such skis before. And I was a rockstar. I sustained one epic fall but quickly grasped the concept and was happily careening along the manicured path. I had a good rhythm, and was confident in my abilities to conquer our next outing in a similar fashion.
Instead, we had to work our way over mounds of snow and make our own path through tiny openings in clumps of trees, using little of the skills we had been taught. I commented once that I was sure this would be easier on snow-shoes and was met with an incredulous laugh. Snow-shoeing is a relatively new concept in Finland, apparently. Not only is cross-country skiing a very popular athletic activity, it is a way of life, a legitimate mode of transport in the dead of winter. Military troops on skis have even been used in several wars.
It felt less like we were skiing and more like we were cross-country trudging, plodding, and limping. This was just us, however, as Urpo moved smoothly on ahead on what turned out to be his land. We passed his rental cabin, with the lake just a few feet away, and continued on until we had come to another shelter in which to rest. We hadn't gone very far, really, but I was exhausted from exercising muscles I surely forgot I had.
"This is what it's all about," Urpo began to speak my language, "it's not about the skiing. It's about getting to the part where we rest, sit by the fire, and enjoy the quiet outdoors."
Now we're talking.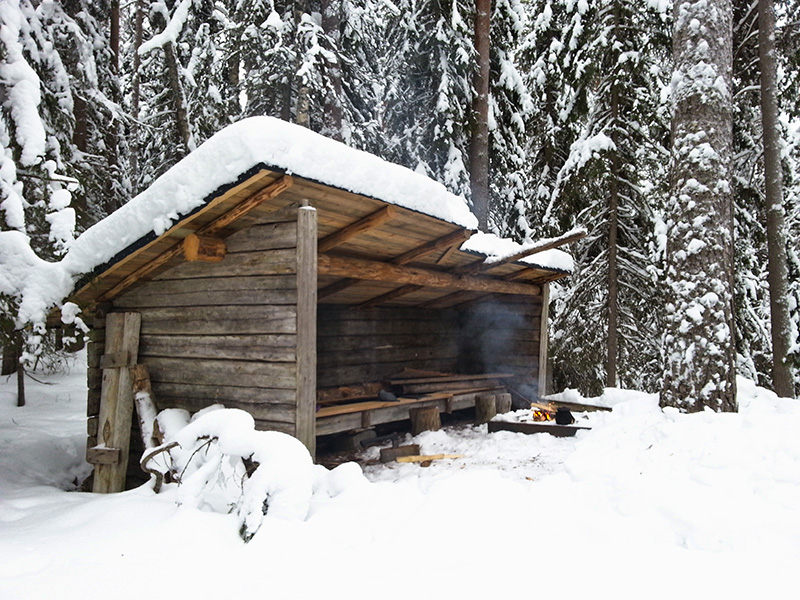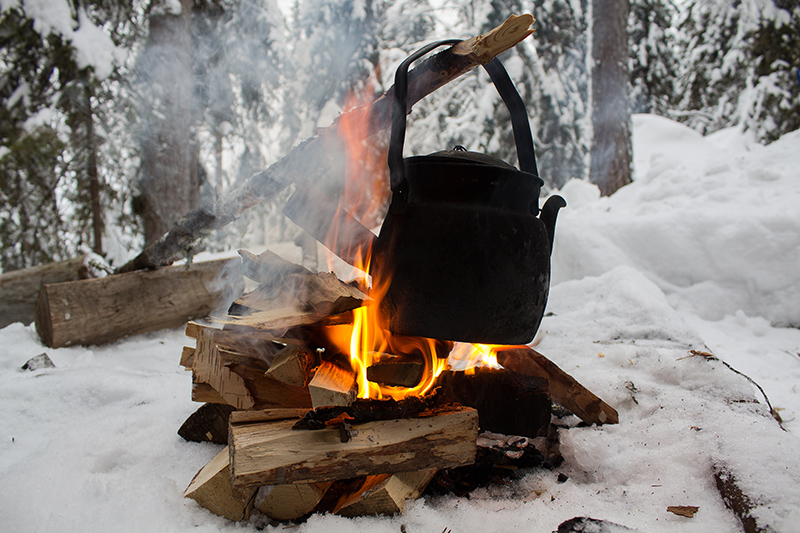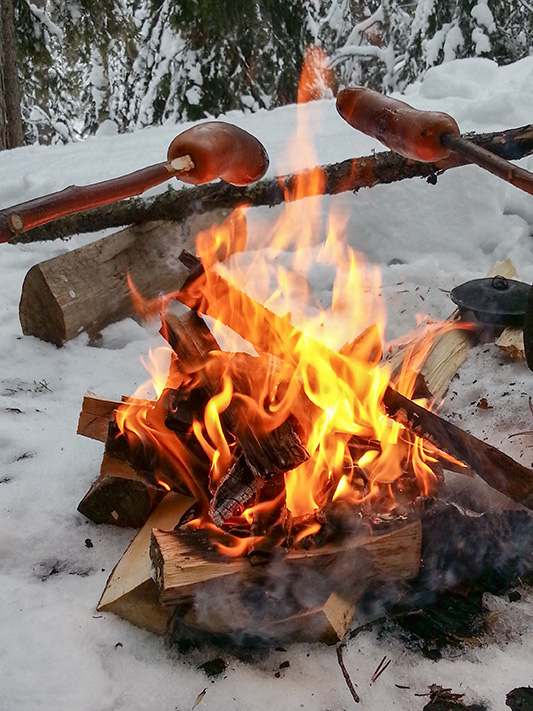 I believed that this is exactly what it should be all about. So much so, in fact, that when Pete and Urpo put on their skis again to explore more of the property, I stayed back to enjoy the break more on my own.
I laid down on the wooden bench and absorbed the quiet of the dense forest – the only sounds coming from the tiny clusters of snow falling from trees thanks to the warm sun, and the birch fire crackling in turn. And from my own utterances of pain, when I moved too quickly to retrieve my coffee and again stretched muscles that I didn't know I previously had. No matter, these were not only my favourite stolen moments of the day, but perhaps of our whole trip.
We've spent so much of our traveling time running from winter, that I sometimes forget that it can not only be pleasant, but utterly enjoyable. This IS what it should be all about.
Next time, however, a snowmobile may be in order to get us there.
*****
Our trip to Finland was courtesy of Visit Finland and Wild Taiga. As always, all opinions are our own.