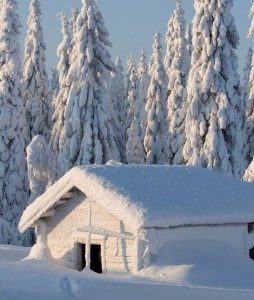 Being born and raised in the Great White North usually means that us Canadians know how to handle the cold of winter. There are few others in the world who know what a block heater on a vehicle is or what it is for, and how many other nations do you know of whose residents regularly wear toques? And when you have grown up living through a winter that can last up to 8 months of the year, we collectively dream about warm tropical island beaches as a means of escape.
In fact, we've managed to escape the cold for most of our travels, and these last few months have been the first where we have endured winter in over two years. Our thick Canadian skin has become a little fragile. The cold bites a little more, the thermostat works harder to keep us warm, but overall we have been pretty lucky that the weather in Wisconsin has not been too bad.
So we're a little nervous about a potentially freezing cold trip coming up in one month time. After we go and thaw ourselves out for four weeks in Central America, we are going to be embarking on a journey north of the 64th parallel (just two degrees shy of the Arctic Circle). And in February, of all months!
We are heading to Finland!
We, along with four other members of Navigate Media Group, have partnered with Visit Finland to explore their iconic Arctic landscape. We'll convene in Helsinki and then be scattered throughout the country to bring you plenty of exciting tales from the chilly north.
Pete and I will be heading north and east, skirting the border of Russia and discovering the region of Kainuu. Our program is titled "Wild and Free" and it will be all about animals and nature. We'll be scouting the woods for wildlife, ice fishing, and spending the night at a husky farm. We'll be bobbing like ice cubes in a northern river (you read that right, it's called "rapids floating"), and then warming up in a peat sauna.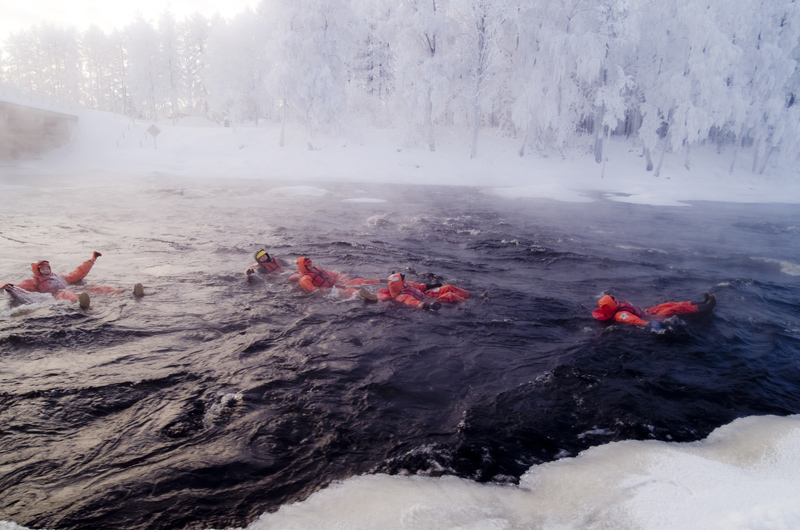 We've got more surprises from our itinerary yet to be revealed, PLUS, the Visit Finland Facebook page will be running a poll where YOU can decide on one of our activities. (Go easy on us, please!)
The "Finland Blogsposure" campaign will be a trip like none we have undertaken before, and you will be able to track our progress on multiple platforms in real time: follow the #VisitFinland hashtag on Instagram and Twitter, and we'll have lots of juicy photos to put up on Facebook and Pinterest. We'll be looking for your input and interaction to guide us along the way. Help us bring Finland to you, let us know what you would like to see! Let's get started now, please leave us your tips for Finland in the comments.
The average temperature for this area in February is -12 deg C (10 deg F), so completely tolerable for normal Canadians, but for these two wimps, it will be a great way to get our tough winter skin back. We can't wait to get there.
All pictures provided by Wild Taiga.