Flashback about four years.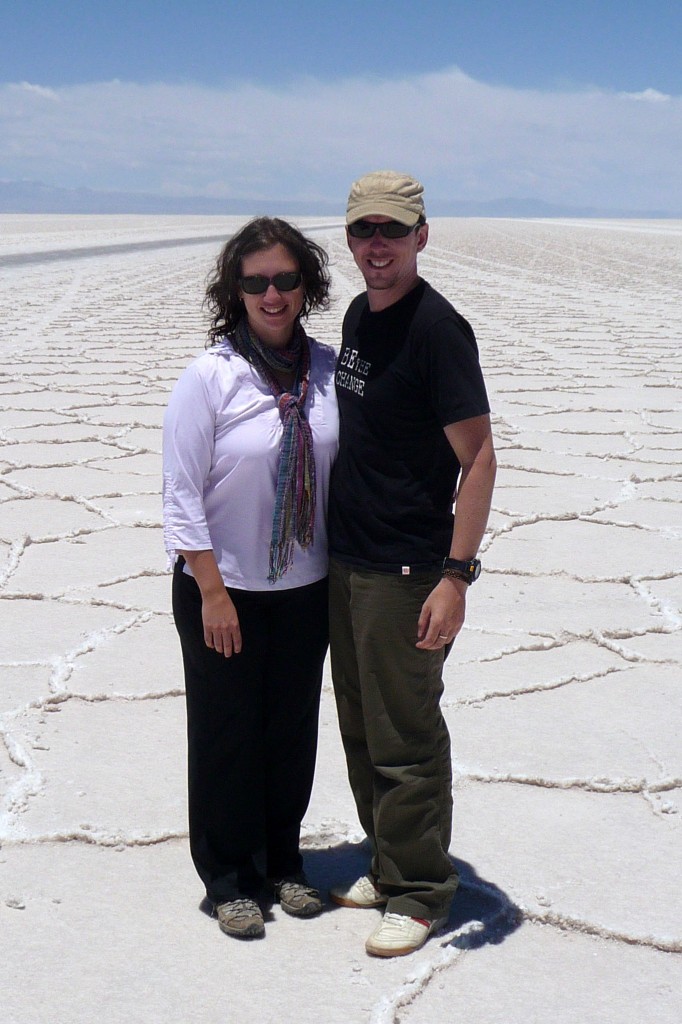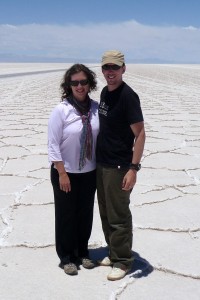 Pete and I had made the decision to travel, and we had a million unanswered questions we were dealing with: Where do we go first? What do we do about money? What do we pack?
We were clueless, and we made many (embarrassing) mistakes. We showed up at our first stop of Bolivia and I realized that I had been so diligent about keeping my backpack light that I had forgotten sleepwear. We also had brought with us a pocketfull of travelers cheques, and quickly realized what a pain in the ass those were to use.
Not only did we feel incredibly naive, but some of our mistakes were costly.
Oh, if only we had known about WanderingEarl.com then!
No one travel blogger out there today knows as much about independent travel as our friend Earl. Having travelled independently for 12 years, and starting out with only $1,500 in his pocket, he has done it all.
And now, he's sharing his greatest tips with the world in an informative e-book!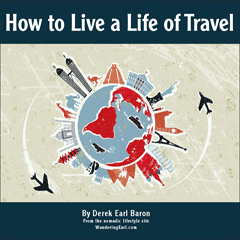 — Want to know how to make money while you travel? Earl lists 12 ways to do this, including details about his ventures on cruise ships, teaching English, creating online businesses (including via blogging), and even tells you how to make money as a film extra in Bollywood!
— Wonder about where to start your travels? Earl gives a great list of countries that you can live in for less than $1,000 a month and which won't send you into a spiralling culture shock.
— Want to know what to pack? What to pack it in? And why Earl's favorite clothing item is a sarong? Yep, that's all in there too.
But the best part about it…
— The inspiration. It took some life-changing traumatic experiences to give us the kick in the pants we needed, don't let the same happen to you. If we haven't told you enough times why now is the best time to travel, then Earl will.
— Earl breaks down how cheap and easy it is to travel. Most people assume that us perpetual nomads have won the lottery. The truth is, living on the road is cheaper than sustaining a home. Earl explains exactly how that is, even using a revolutionary formula called the "Currency of Pad Thai" – where he relates everything back to how much certain things cost in comparison to his favourite international cuisine. Want those $65 pants? That's 140 plates of Pad Thai – over four months of dinners in Thailand!
— The 'how to travel' part gives oodles of essential advice. Things like finding out how to get the best deals on flights, making sure you're not getting ripped off by a cab driver, figuring out visas and immunizations, and get a breakdown on accommodation options (although, we think the book could have used a section on housesitting)! You'll just have to come back to us for that advice. 🙂
Both Pete and I came away from reading this book full of new ideas, embarrassed at our past mistakes, and impressed at how jam-packed this e-book is with advice, tips, and a multitude of inspiration.
If you're thinking about long term travel….if it's even on your "sure would be nice" list of things to do….then THIS BOOK is for you.
*Note that we do get a commission from each sale made through our site. We will have a few plates of Pad Thai in your honor! 🙂