We eat in, a lot. As much as we can, really. It's pretty easy to do when housesitting, and when on the road we routinely look for hostels with kitchens.
Not only does it help us save money, but Pete is a fabulous cook. He loves to be in the kitchen and trying new things, and he always makes a point of trying to recreate local cuisine we've eaten when we do go out to a restaurant. The Latin American staple of rice and beans is one of his favorites, and he typically gets to enjoy that one all to himself (ick).
And now Pete's added a few more delicious recipes to his arsenal.  The Irish aren't known for their culinary prowess (more for their drinks – yum!), but with a little creativity, and some help from Sasha at Global Table Adventures, he turned some Irish food staples into really fantastic dishes.
Guinness Stew
The list of ingredients may look intimidating, but this had to be the best stew I have ever eaten (and also heartily approved by our neighbor)!
INGREDIENTS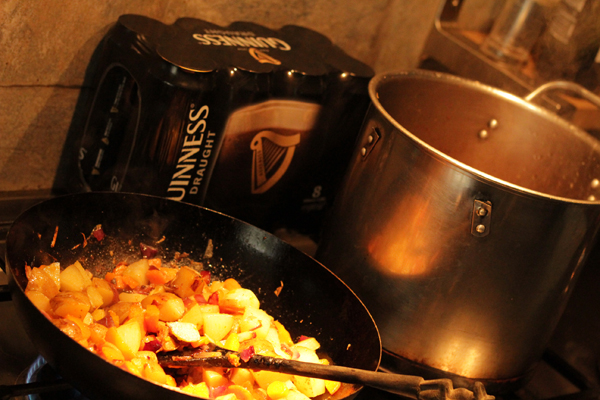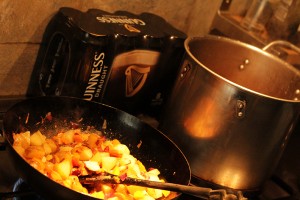 1/3 cup olive oil 3 cups of beef stew meat, cut into 1-inch pieces, salted prior to cooking 6-8 garlic cloves chopped (depending on preference) 8 cups beef stock I pint Guinness beer 1 cup of red wine 2 tbsp tomato paste 2 tbsp sugar 1 tbsp fresh oregano 1 tbsp fresh rosemary, chopped 1 tbsp Worcestershire sauce 3 bay leaves 2 tbsp butter 3 cups of chopped potatoes 1 large onion, chopped 2 cups of chopped carrots Salt and Pepper 2 tablespoons chopped fresh parsley
PROCESS
Heat oil on medium-high heat.  Add beef, and sear outer edges.  Once all beef is browned, add garlic for one minute.  Add beef stock, Guinness, red wine, tomato paste, oregano, rosemary, worcestershire sauce, and bay leaves.  Add desired salt and pepper. Bring to a boil then reduce heat to medium-low and simmer for 1 hour.
When beef mixture has about 20 minutes remaining in a separate pan melt butter and saute potatoes, onion, and carrots.  After 20 minutes of sauteing the vegetables add these to the beef mixture and cook for an additional 45 minutes.
After stew has cooked for 2 hours, remove from heat and serve.  Top with fresh parsley.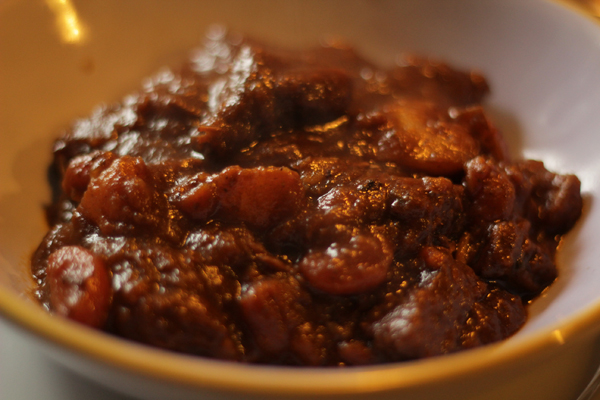 Boxty Pancakes
Ireland and the potato share a rocky history. It was once embraced as a cheap crop and a main source of nutrients for peasants during difficult times when British rule greatly restricted the land-owning rights of the Irish. Then came the Great Famine of 1845-1852 (caused by a mold infestation that destroyed potato crops), which caused the death of 1 million Irish, and the emigration of 1 million more.
Today, the Irish like to boil them, mash them, fry them in grease, and use them in stews.  Just like the rest of us.
But how about as a pancake?  This is something we had never tried before, so we turned to Sasha for some help with a new potato-y dish!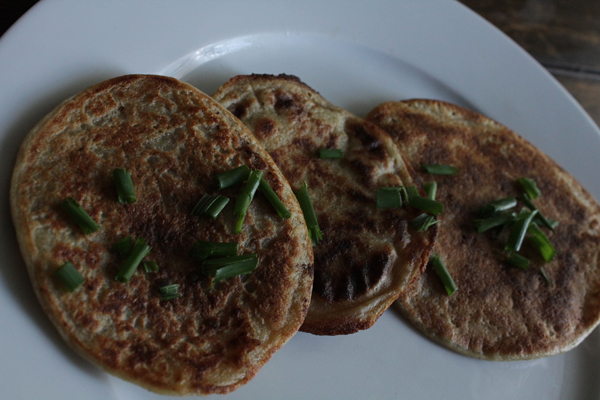 They took an annoyingly long time to cook, but were really delicious.  Pete and I both added a dollop of sour cream to them, and it tasted almost like a perogy.  Yum!  Perogies for breakfast!
Soda Bread
This is a staple with most Irish meals, and we turned to Sasha again for some help with the recipe.  But Pete put me in charge of this project, and when I went to the store to look for ingredients, I found this: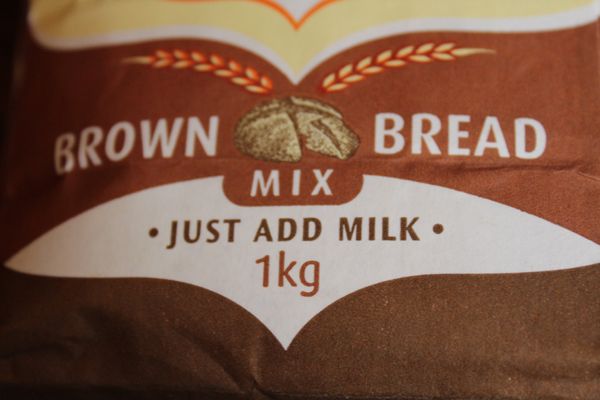 Hmmm.  I'm all for home baking and fresh ingredients.  But I also can be a bit lazy at times. So I rolled up my sleeves, poured some milk, and baked.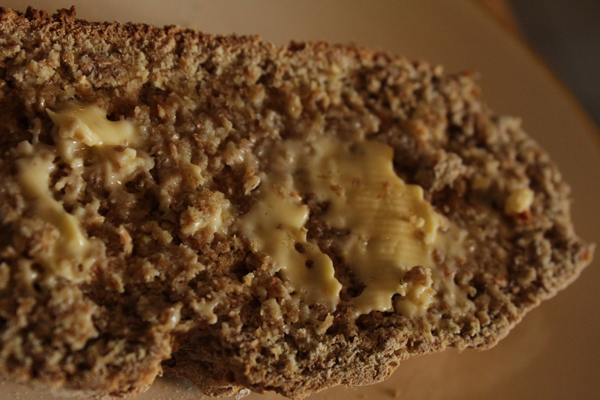 The verdict?  Better than some we've had in restaurants, and worse than others (you might want to stick with Sasha's recipe).  But anything slathered in enough butter is delicious anyways!
*****Have you signed up for our monthly newsletter yet?  Our new issue is out tomorrow and we'll be talking frankly about our finances, as well as revealing our upcoming travel plans!  Sign up now!*****