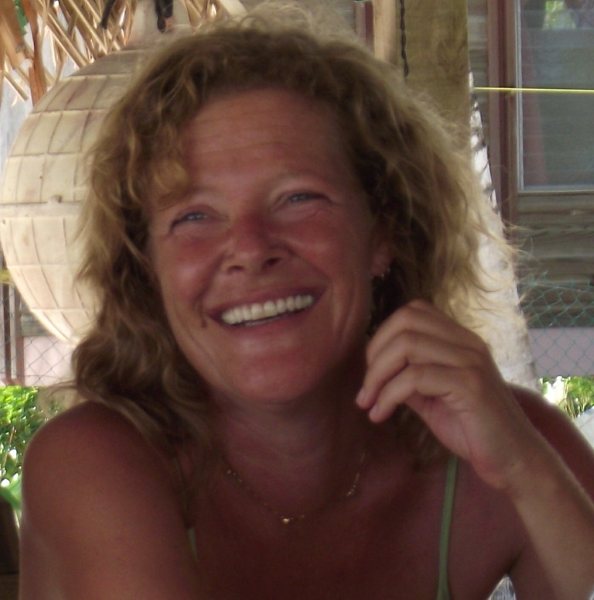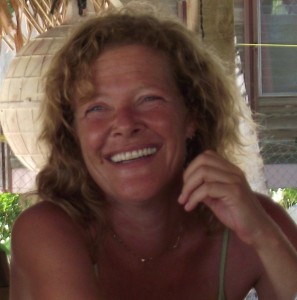 We introduce you to our friend Genny, who has graciously contributed to our Dear Uncle Calvin series with a new point of view – that of the expat.  A resident of our recently departed Roatán and a grandmother of three, she left it all behind in Canada and happily gave into the draw of tropical island living.  Her "Uncle Cal" is none other than her son, who saw her role as a grandmother quite differently.
We are happy that she shared her story with us…(thanks Genny!)
In 2006 I headed up a Packaging Design Department in Ontario, Canada. I loved what I did; It really turned my crank to develop the impossible package. I reached the epitome of my career when the company I worked for was awarded our biggest contract yet—one million dollars a year to supply the package I had designed, for a vehicle part to be shipped from the manufacturer to the assembly line.
As I drove (three hours!) back to the office from the customer, the contract grinning at me from the passenger seat, I had time to revel in my accomplishment. But my pleasure shifted to discontentment fairly quickly, when I considered–did it really matter? The part wasn't even a necessary component for the vehicle; it was nothing more the jewelry—vehicle bling! That's when I realized I didn't want to do this anymore; it was time for me to move on.
I quit my job, sold my house and all the contents and left Canada with a couple of suitcases and a carry on. I headed first to Guatemala where I did some volunteer teaching in a small village, I also attempted to learn Spanish… ah no, the only thing I learned is that I'm second-language-challenged. From there I came to Roatán, I knew it was my ultimate destination. I had never been to the island before, and I wasn't into diving, but I just knew I was going to live here. I know, sounds crazy. I dubbed it the Roatan Vortex—It Pulled Me in and I Never Want to Leave! That was in 2007 and I'm still here, I couldn't live a typical North American lifestyle anymore, this has become my norm.
My family back in Canada was somewhat supportive, but I'm pretty sure under their breaths they were saying, "Poor thing, she's gone loco." My son had the hardest time with it. An adult himself, married, with three amazing sons of his own, he figured I should stick around and behave like a grandma should. Well, I'm far from ready for a rocking chair and a shawl (kind of doubt I ever will be) and besides, my journey was to experience life from a different point of view. Waiting until I was the typical retirement age to go exploring just doesn't sit well with me.
I do miss being close to family and friends, and go back to visit whenever possible, usually once a year or so. Skype, and emails helps for staying in touch, and the best is when they come to visit me, like when my son brought my 3 grandsons for a week. At first he was very nervous, convinced that he and the boys were going to be attacked or eaten alive by giant bugs! But as he settled into the lifestyle (even after only a few days) he realized that while completely different from what he was used to, it was as safe as back home, it worked for me, I'm happy and living where and how I want to. I have a large circle of friends here that are like family to me, I love sharing stories about the Island at Roatan Vortex.com and on my talk radio show on 101.1 FM Roatan Radio.com. Not to mention… Roatan's a really cool place for my son and other family members to come visit!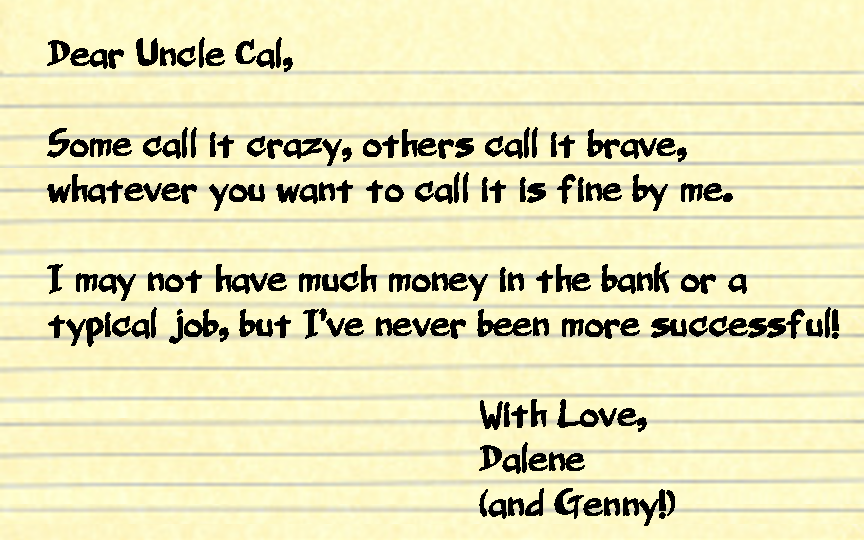 Genny details her life as an expat at her popular blog Roatan Vortex.  You can also find her on Facebook and stalk her on Twitter!
Also, check out the first three installments of our Dear Uncle Cal series!