Craic:

a term for fun, entertainment, and enjoyable conversation, particularly prominent in Ireland.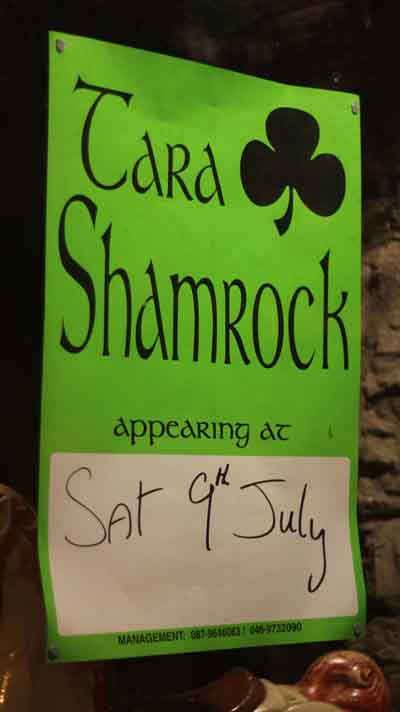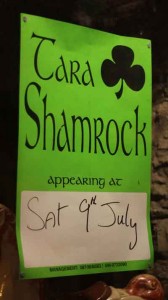 To the nearby town of Trim we went on a Saturday night, for the promise of traditional Irish music.
Just before the four-piece band began, a family of four sat down beside us. As the crowd grew bigger, and our tables inched closer to allow people to move around us more freely, we got to talking.
The conversation started like this.
"Is this lad your boyfriend?" the elderly lady asked, leaning over the table to talk to me, when it would have been much easier to just ask Pete, who sat right beside her.
"No, he's my husband," I said. She then launched into something I didn't quite understand. As we are staying quite in the thick of rural Ireland, both Pete and I are having problems with the very thick, un-understandable accent.
I caught two words: son and single. And by the posture of the man next to me, who was bent over with his head in his hands in absolute embarassment, I guessed that she was attempting to play matchmaker.
"We don't play no focking ballads, but if you do have a request, we will try to play it for ya," the lead singer said before launching into their first upbeat tune.
It didn't take long before it was standing room only in the small pub. Dressed up in our best backpacker clothes, we were vastly out-dressed by the Irish glitteratta. Sequins and baubles stood out next to my cotton dress and leggings, and Pete's only button up shirt and jeans.
They took as good of care of the pub as they did of themselves. Everyone attentively used coasters on all the hardwood and on top of the redressed barrels. There were no waitresses, but no need. On the way up to the bar, everyone took a table full of empties with them.
Everyone clapped when he said to clap. They sang the chorus when he said to sing the chorus. The rest of the time they were silently mouthing all the words.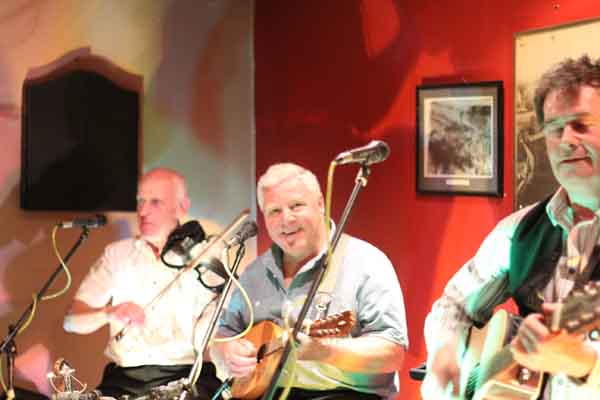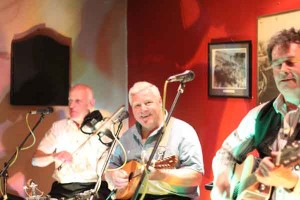 But her old man Katie, came from Tipperary,
In the pioneering year, of forty-two,
Her old man, he was shot in Tombstone city,
For the making of the Irish mountain dew.
"You're doing what? Traveling around the world for how long? Only people on TV and in the movies do that. I never been out of Trim."
She then proceeded to introduce us to everyone around, including her single son Callum, who sat on my left. We were instantly minor celebrities in our little corner with questions being fired every couple of seconds about where we've been and how we can afford to do this. No, we did not win the lottery. No, no inheritance. Are we Bonnie & Clyde? Sure. Let's go with that.
In 1803 we sailed out to sea
Out from the sweet town of Derry
For Australia bound if we didn't all drown
And the marks of our fetters we carried
"Do you tell your wife you love her?" she asked Pete.
"Yes, everyday," Pete said.
"Well you should, she's a beautiful lady."
Irene, goodnight Irene, goodnight
Goodnight Irene, goodnight Irene
I'll see you in my dreams.
(That last song was one of many ballads played, I might add…)