There are many reasons why Pete and I often extol the virtues of slow travel – some are due to it being inexpensive and less exhausting then constantly moving every few days. In fact, our website name is even quite misleading. We chose it for the (not so) clever play on our last name (Heck + Hectic = Hecktic…get it?) but it doesn't really describe us as travelers at all. While there are times when we have been hecktically running through the streets to catch a bus or will explore a town at a hecktic pace as we only have a couple of alloted days, we generally prefer to take our time wherever we go.
Besides saving money and enjoying the leisurely pace, we love to get involved in the community and learn the local culture.  From volunteering to playing competitive baseball, none of these experiences would be possible if we were bouncing from place to place.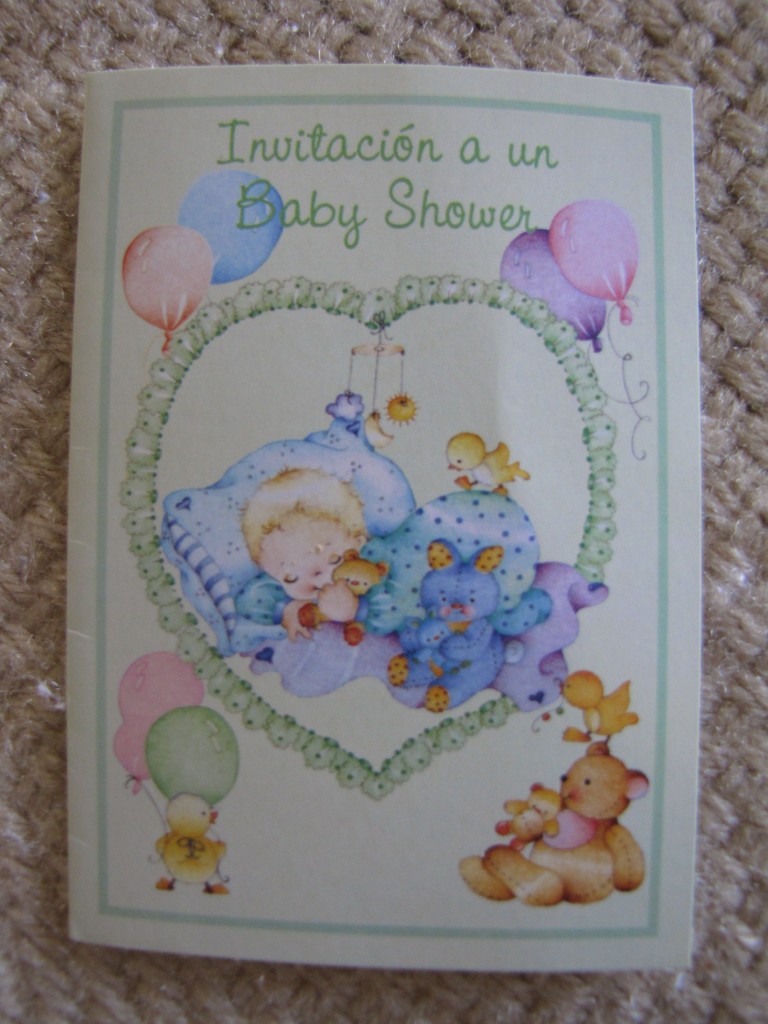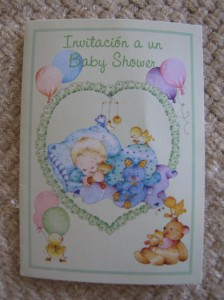 And just a couple of weeks ago I was invited to a baby shower for one of our Honduran neighbors we have gotten to know well. I was, of course, thrilled to attend!
We met Jolien on the long, dusty road from our side of the island to the main highway. It is almost a four mile trek, and not many people have a vehicle to drive it. Pete and I have taken to calling the Land Rover our "Roatán taxi" as we often are picking people up heading to and from work, school, or to town for groceries. Some of the expats in our area warn us of this practice and of one day picking up the "wrong" people, but it hasn't stopped us. Every one we've met has been friendly, very polite, and always thankful for the assistance.
We often find Jolien toddling along the road, either carrying her nephew or bags of all sorts. It is a slow go for her, being largely pregnant, and we will always pull up beside her to offer a ride before she even knows we are there. While we are driving she excitedly talks about her baby girl that is on her way, and she unabashedly answers any questions I ask about the baby's name (Julie), or how she is going to get to the hospital when the baby comes (we are now on call in case her original driver falls through!)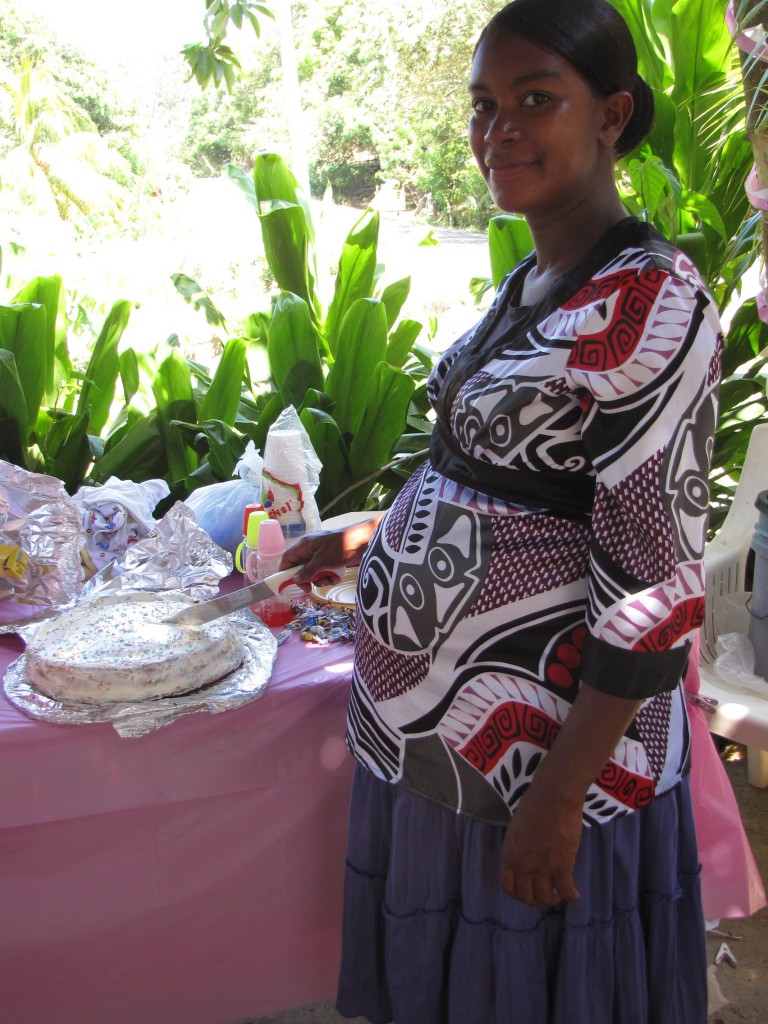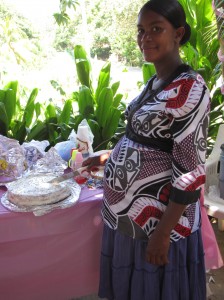 One day during a drive she invited me to attend the baby shower being held that upcoming weekend.  I was excited to be a part of this with her, as well to see how the local customs compare to the umpteen baby showers I have attended back home.
While so much of it was the same – an impressive spread of good food was available (beef fried rice, bread, coleslaw and cake), we played ridiculous games and there was a table full of presents for the baby – there were some very interesting differences:
>> The shower was not hosted by a friend or family member – it was all Jolien. She made all the food, bought all the decorations and served all the guests. I brought a batch of homemade cookies, but I was the only other person to bring anything.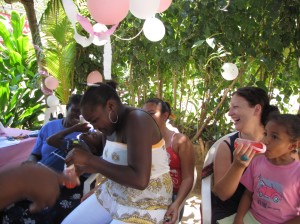 >> Some of the games were truly ridiculous (but fun)!  For the first one, three people were forced to bottle feed three other people a sickeningly sweet juice, with the first one to finish being declared the winner.  Another one was just a series of personal questions for the mama-to-be, where the participants had to try and guess the correct response.  Jolien sat and shyly nodded or shook her head at all the answers, clearly embarrassed by some of them.

>> Perhaps the most intriguing difference for me was the fact that Jolein didn't even know half of the guests. They were friends of friends or just random people who heard that a baby shower was going to be held at that place, at that time. To me, this is a true demonstration of an effective community – while a lot of the gifts were quite simple (a single bottle of shampoo or a couple of bottles), this collective effort from relative strangers will do so much to help this young mother welcoming her first baby.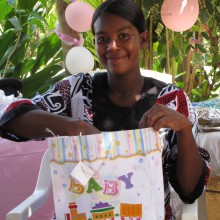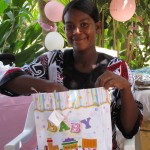 I chose my own gift carefully, wanting to get Jolein something useful that she likely wouldn't be able to afford herself.  After having watched countless young mothers struggle to carry babies, bags and other things without transportation, I bought her an infant carrier such that she can carry baby Julie close to her chest and allow her hands to be free.
And I have one more gift to come, a collection of photos from the event that she can keep as a memento. That one will be in exchange for a visit and baby cuddles when Julie finally arrives. 🙂