Over three years ago, when Pete and I embarked on our colossal lifestyle change and boarded our first plane to South America, we felt quite alone. As in, we did very little research and knew nothing of other travel blogs. As far as we knew, we were the only ones who had ever done this in the history of the universe.
We know now that it didn't have to be that way, that there are excellent organizations such as Meet, Plan, Go to help aspiring travelers be less scared, less lonely in their decision, and way more informed. Events are held annually across North America to inspire, support, and educate travelers-to-be!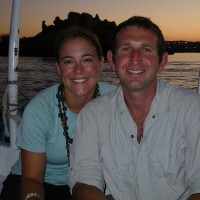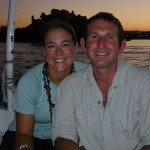 Meet Jillian Tobias, host of the October 16th Meet, Plan, Go event being held in South Florida. Jillian and her husband Danny spent 21 months traversing 50 countries, covering famous overland routes like Capetown to Cairo and the Old Silk Road. They are undisputed career break experts, and along with the panelists and hosts at the other nine events, Jillian will be helping others who dream of embarking down a similar path.

We are thrilled to have Jillian write a guest post for Hecktic Travels that covers one question we don't plan on asking ourselves for some time: How does it feel to return home and settle down after extended travel?
A 21 month round-the-world trip should end in some sort of bang. Fireworks at least, for making it around the world, for having traversed some of the world's oldest and most difficult overland routes, but it didn't. There were no ticker tape parades, no fireworks and no celebratory parties. Instead there was home. Safe, unchanged, home.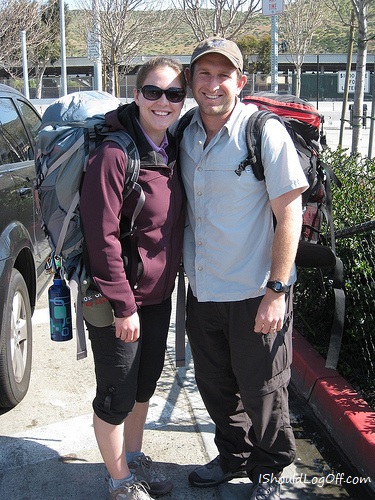 And yet, home WAS different. Certainly we were different, but home itself was in the words of Thai street vendors, same, same… but different. Adjusting back to North America at first was a pleasure. We reveled in the comforts and conveniences of North American life. We visited with old friends, family, and generally basked in the sunshine of being different, of being the only people others knew that had been to strange far off places like The Sudan, Bolivia and countries ending in –stan. For the most part, people were interested in two things: 1) what was your favorite/least favorite country? And 2) what was the most amazing place you saw? Quickly we learned to condense 21 months of exotic markets, incredible landscapes and interesting people into a 30 second Readers Digest summary.  Most of our loved ones couldn't relate to the most meaningful part of our travel experience, they couldn't grasp what we had done or where we had been and so we found it easier to gloss over the more meaningful parts and generally keep those memories and stories to ourselves.
We left to travel in the first place out of a burning desire to do something different. The thought of living a life laid out to us by society without ever taking control or deviating from that path was almost too much to bear. We felt like lemmings, following a predetermined path called "life". By the time we were interviewing for our first jobs, we knew at some point we were going to make a sharp turn off that path. The question was when and how. For five years we saved every penny we could, putting away enough money to live on our own for two years. After years of preparing, we did it, and the moment we walked into Mexico, after quitting our jobs, selling our possessions and leaving our loved ones, was one of the most exhilarating and yet frightening moments of our lives. It was the first time that we truly had no responsibilities to others, no societal obligations, no requirement to be back at work or school on Monday. The world, it seemed, was our oyster.
21 months later, that exhilarating feeling had been replaced by a feeling of wanting to be settled. We had traveled around the world, overlanded from Mexico to Argentina, from Capetown to Cairo and then again from Istanbul to Beijing. We had taken yoga in India, seen sunrise from atop Kilimanjaro and experienced the thrill of a city of millions in China.  We found that after experiencing the world, we were yearning to be back on that predetermined path, looking forward to some of the life events it had in store. In short, as much as we loved every moment of our travels, we were ready to come home.
Home was inexplicably different. Over 21 months there were significant others we had never met, babies that could walk that we only knew through pictures, and lives changed by moves, jobs and transfers.  It was overwhelming and in some ways terrifying to realize that life had gone on just fine without us.
We knew coming home would be hard and we gave ourselves several months to adjust and get things back together. Traveling for 21 months does mean readjusting to normal life in three. Because we had left our jobs, our apartment and our life behind in Washington, DC, we found that we had the opportunity to resettle anywhere. We discussed potential cities, lifestyles and for the second time in our lives, made selfish decisions based on what we wanted out of life, not what the predetermined path expected us to want. We made tough decisions on changing career paths and lifestyle that would be difficult in the short-term, but over the long run that we felt would give us the opportunity to live the life and lifestyle we wanted. We were determined to never become lemmings again. We felt empowered.
I wish I could say that finding a job when we returned home was easy, that every employer saw our travels as valuable experience. It wasn't that our travels were viewed as a negative aspect of our employment history; it was that most employers didn't really know what to make of us. We instead framed the conversation, were open about our experiences overseas and helped them recognize how it would translate to the workforce. We had to be aggressive about highlighting our travel experience and help them to see the light.
Nearly two years after returning home, we're pretty happy with how things have turned out. We feel empowered to make choices instead of having a predetermined path make choices for us. When we accept or pursue a milestone on the typical life path it is with open eyes and by choice, not by obligation. We have found a way to integrate travel into our lives, with new trips always on the horizon and new destinations waiting to be planned. Our trips might be shorter these days, but they are no less rewarding and no less satisfying. Have we found balance? Perhaps. It hasn't been easy, but perhaps we have found a balance that works for us.
Jillian and Danny have a fantastic blog about their travels and adventures off the computer: www.IShouldLogOff.com. You can also find them on facebook and on twitter!
And be sure to check out the Meet Plan Go event nearest you!