Sharing the Airbnb Love
Words by Dalene Heck / Photography by Pete Heck (unless otherwise noted)
We chose our apartment in Quebec City for one particular reason: the above view.
From the living room, while I sit with my legs outstretched on the bright red couch, I can look up from my keyboard to the northern expanse of the city stretched below. The aroma of fresh coffee will soon woo me from under my cozy blanket, Pete and I will discuss our plans for the day over breakfast.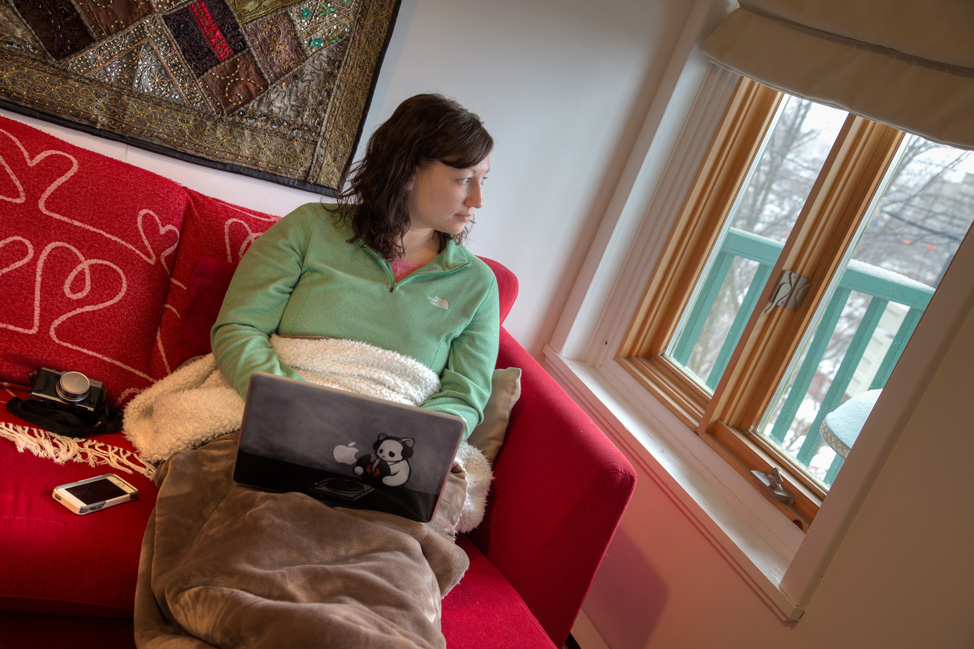 After a morning of working, we'll stretch our legs in the surrounding neighbourhood or drive to others. We make weak attempts at speaking French with our neighbours and decide which divine Quebecois cuisine we'll hunt for that day. We are out of the tourist centre so attempt French once again when ordering, but our dreadful accents are a dead giveaway. We've been met with smiles (some laughs, especially when I accidentally throw in some Spanish), but we usually encounter enough English that we are able to get by.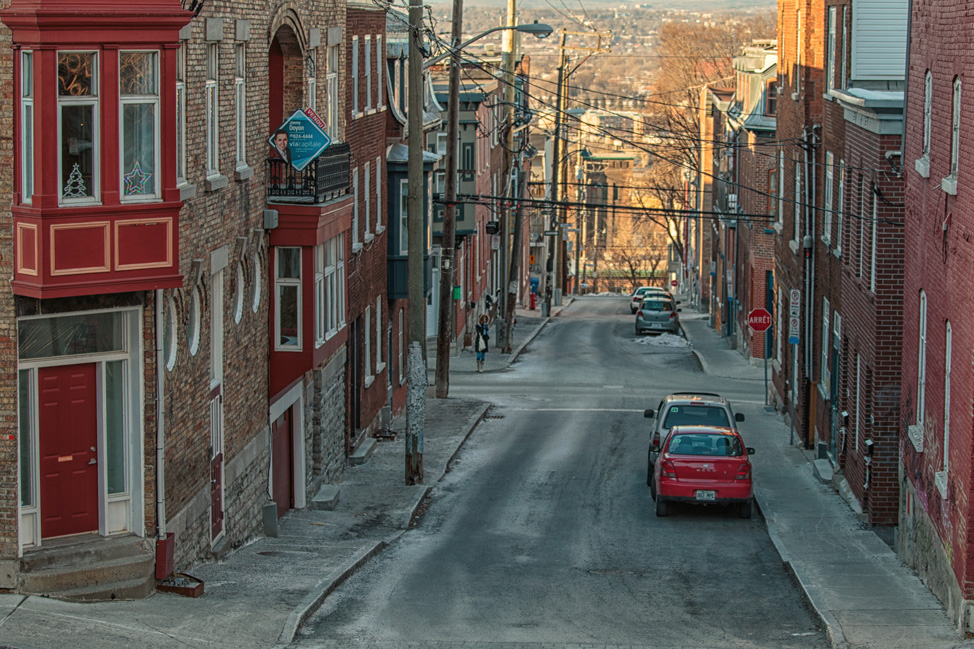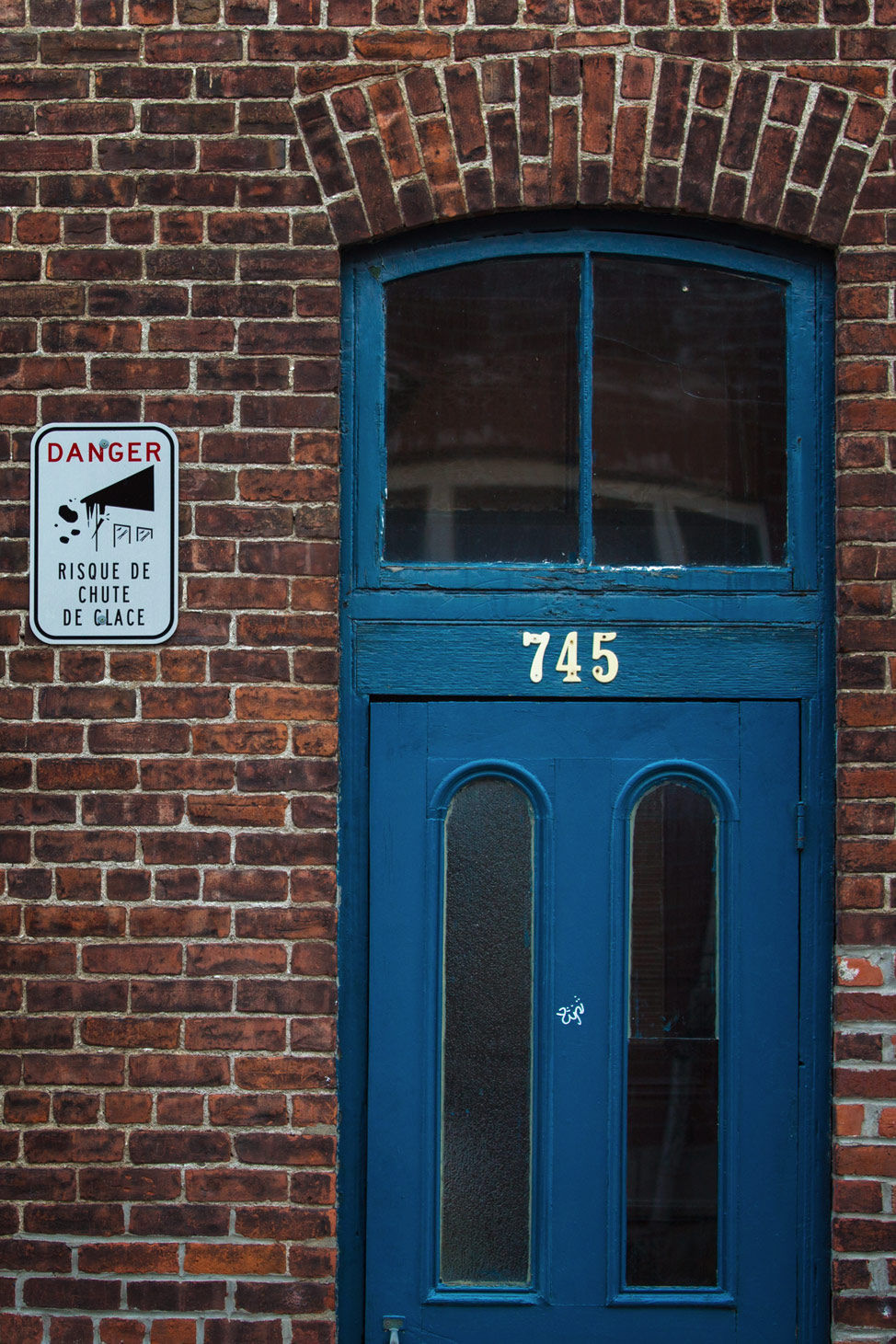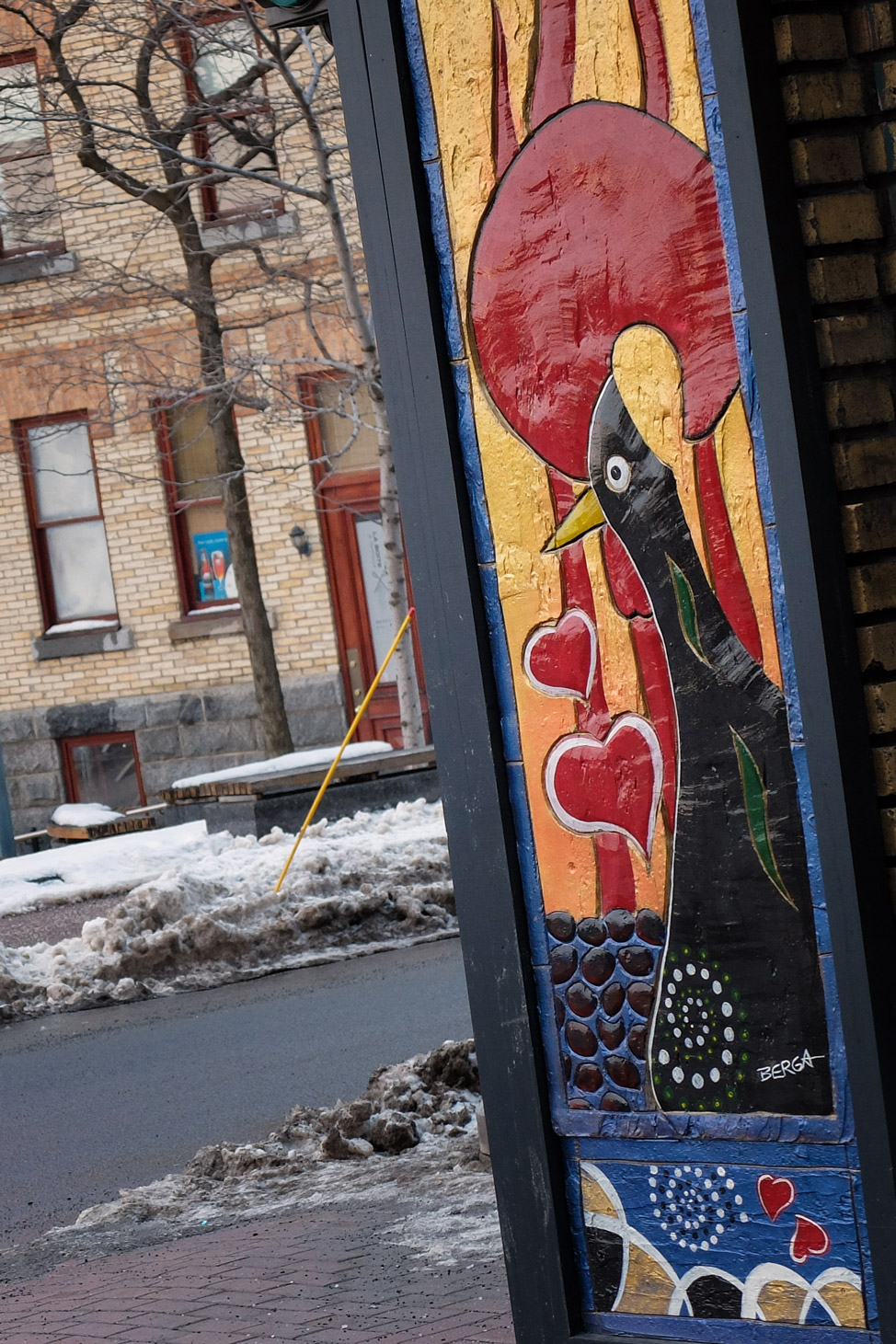 Enroute back to the apartment, we scale up and down the streets that surround us in the uneven district of Saint-Jean. I slightly curse at the inclines but ultimately don't mind as it alleviates some of the guilt of my inevitable gluttony. Once indoors, we peel off our snow-covered shoes and hang our down-filled coats in the front closet. I retreat to the bedroom to slip into my coziest clothes, and dive back under the blanket on that corner of the couch, alternating my gaze between the laptop screen in front of me and the vibrant city beyond my window.
This is, however temporarily, our home. In our five years of travel, we have developed an innate ability to belong anywhere and everywhere. The view out of the window and experience outside our door may change every few weeks, but that feeling of being at home doesn't have to. Home is wherever we are together, and wherever we can feel relaxed and comfortable.
And for the ease in which we can make that happen, we have Airbnb.com to thank.
Home is wherever we are together, and wherever we can feel relaxed and comfortable. And for the ease in which we can make that happen, we have Airbnb to thank.
In the last year, we have spent over one third of it in accommodations we found on Airbnb (most are pictured above). We love their community concept for many of the same reasons we love house-sitting – it's far more cost effective than a hotel stay, we get all the comforts of home, and can also experience what it is like to live local in each place we visit. And while we have tried many other similar platforms across the web, Airbnb's reach and inventory is unmatched. From just renting a room in someone's home to full luxury apartments, there is something for everyone, everywhere, and on every trip.
We stayed in our dream apartment in Budapest for a ridiculously low price, bunked with a former rock-star in London, and now luxuriate in this cozy space in Quebec City with a dynamite view. We used Airbnb all throughout Romania, for our month in Guanajuato, Mexico, and even tried our hand at being Airbnb hosts in Ann Arbor. And, if you remember back to when we struggled with finding a place in Italy to spend a couple of weeks, Airbnb came through in the end and brought us to the tiny town of Spello in the Umbrian countryside, a place we likely otherwise would have ignored. Airbnb dictated our travels then and didn't let us down.
Which is why we're going to let them do it again. With YOUR help.
There is something for everyone, everywhere, and on every trip.
Tell us where to go, and win CAD$500 Airbnb credit!
That's right guys, get your bossy pants on. We have a couple of weeks to spare in February, so you are going to decide where we will go. And you are going to make that decision using the criteria that we often base ours on: the best apartment to stay in. We've narrowed it down to three choices, all places that we have never visited before.
Your mission is to vote for one of these three apartments, and as you do so, you'll be entered to win a CAD$500 Airbnb credit to be used worldwide!
In mid-February we will be setting out from Helsinki, Finland, and because Tallin, Estonia is just a ferry ride away, it is a natural option for us to move onto. The reasons we love this apartment are the rustic medieval walls and the fact that it is mere meters from the historic center.
Slovakia has long been on our list of places to visit, and this apartment in Bratislava is more than enough reason to put us over the top. It has all the amenities we need, is really gorgeous, and comes at a low price.
And finally, how is it that we've spent so much time in Europe but have never been to Prague? This needs to be rectified soon. This apartment would do very nicely for our time there, especially because it has everything we need and more, including a rooftop terrace and a gym!
How to win
This contest is now closed! And thank you readers, you have decided to send us to PRAGUE! 🙂
This post was produced by us, brought to you by Airbnb.com. Earn $25 off of your first stay with Airbnb by signing up here!