During the final stretch of our long trip from Berlin to Burhaniye, my feelings startled me.
I was, completely and unexpectedly, cringing with dread.
I was tired and a bit cranky from our long day and maybe that fed into it a bit. With an early start, two planes and two buses, we were soon to be within a few kilometres of our home for the next three months.
Problem was, I knew the way.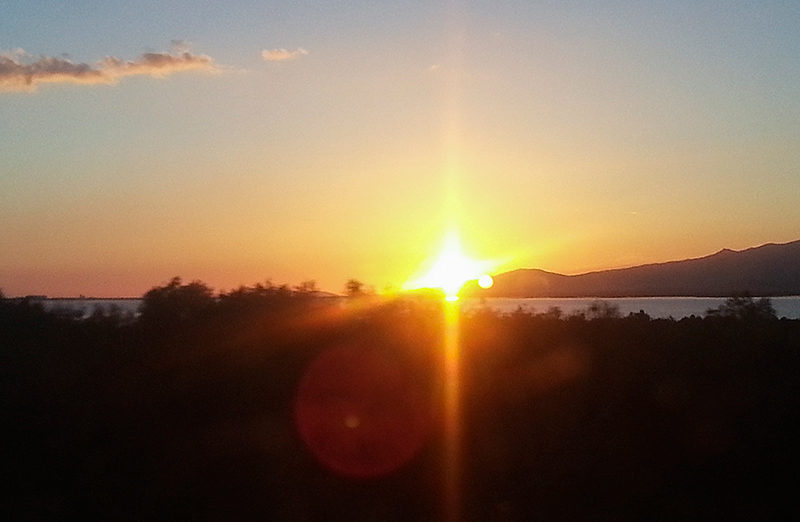 I pointed out the familiar places from our last visit, recognizing the turns that the bus would take before the bus took them. Though we had been greeted with a lovely sunset on the drive north from Izmir, we arrived in Burhaniye under the veil of night, but that didn't matter. I think I could have walked it myself in my sleep.
In the weeks leading up to our return to rural Turkey, Pete and I were both so excited as we had fallen in love with the area on our visit last year. I cried at our departure then, and every country since faced stiff comparison to the wonders of Turkey. None succeeded. And so when the opportunity to take up the same house-sitting job arose, we snatched it up. Of course we wanted to return, and of course, it was going to be every bit as wonderful, right?
But in our first few days, I felt nothing but anxiety. All I could think of was: I've been here. I've done this. Where's the newness? Where's the challenge? I felt regret at our decision to come, and panicky that we had committed over two months to it.
My feelings were so unexpected. This is the first house-sitting job we've been so happy with that we returned. This is only the second place in four years that we've come back to (besides visits home). And after the first few days, I wasn't even ready to give it a chance.
Pete kept saying that it felt like coming home, and it truthfully did feel that way for me a little too. And maybe therein was the problem: my perception that it was too comfortable, too easy, too known. After a long travel day, we usually find ourselves stumbling through a new place, eagerly waiting for the new dawn so that our exploration could begin. That isn't possible here.
Clearly it's not Turkey. It's me. And it's an addiction, I'm realizing, to change. To constant originality, to challenge. Such that it makes me look at this place, this corner of the world that became so beloved to us just a year before, with anxiety and trepidation.
I think I might have a problem.