I realize how utterly backwards the title to this post might seem.
People travel while ON vacation, right?
Why on earth would I need time off FROM it?
…and so goes many comments we receive, about our "permanent vacation" and our "perpetual life of leisure". The truth is, blogging while traveling is hard work. There's the travel research, planning (which is one of our least favorite activities), writing, photo organizing, photo editing, social media work, advertising requests, guest posts, and more. All that on top of trying to jam as much local activity into our days as possible!
Don't paint me ungrateful, it is quite the opposite. If I didn't love it, I wouldn't do it. This is my chosen path, and as exhausted as I was after our participation in the Eurail Blog Trail, as sore as my shoulders were from carrying my too-heavy bags, and as kinked as my neck was from some crappy beds along the way…I'd do it all over again tomorrow.
But still, I was quite happy to be taking a break from it. We checked into our two week housesitting job over the holidays in southern Spain weary and eager. Weary from constant movement, and eager to sit still. And as is always the case before a housesitting gig – we worried a little. Would we be comfortable?
Our worries were completely erroneous.

THIS was our vacation.
Roger and Roseanne have a beautiful Spanish villa in the countryside near the Mediterranean coast.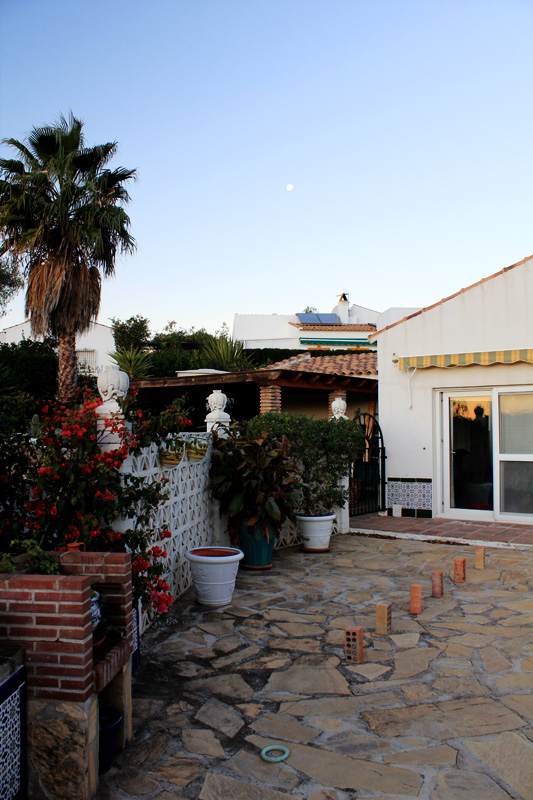 Complete with a pool which is a *little* chilly in winter.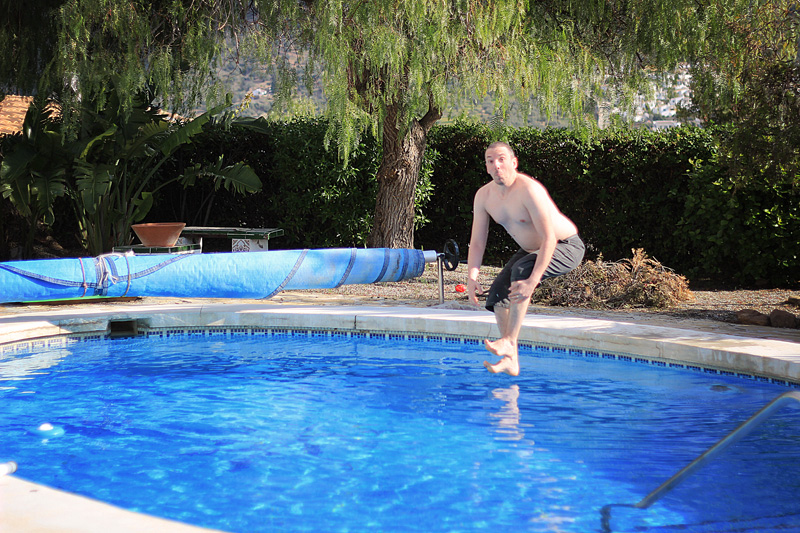 Even though we loved the food in recently departed Italy, it was nice to cook for ourselves!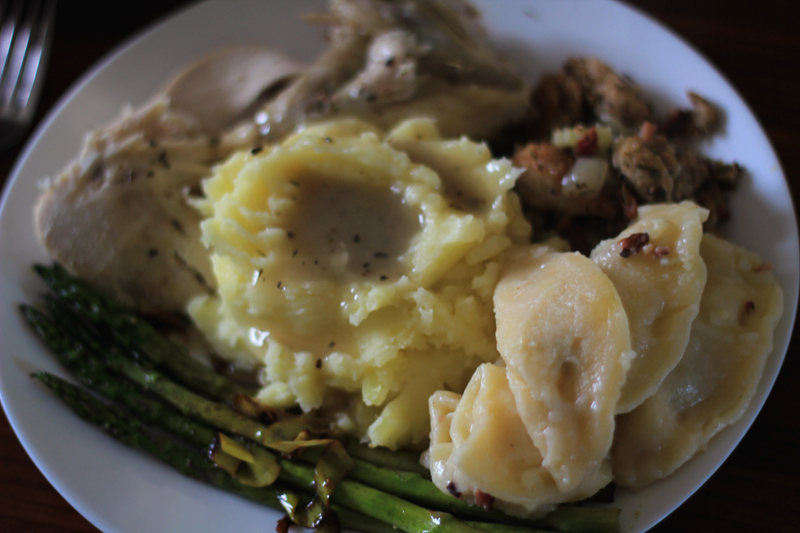 We got to take care of the cutest puppy!  Meet Maya.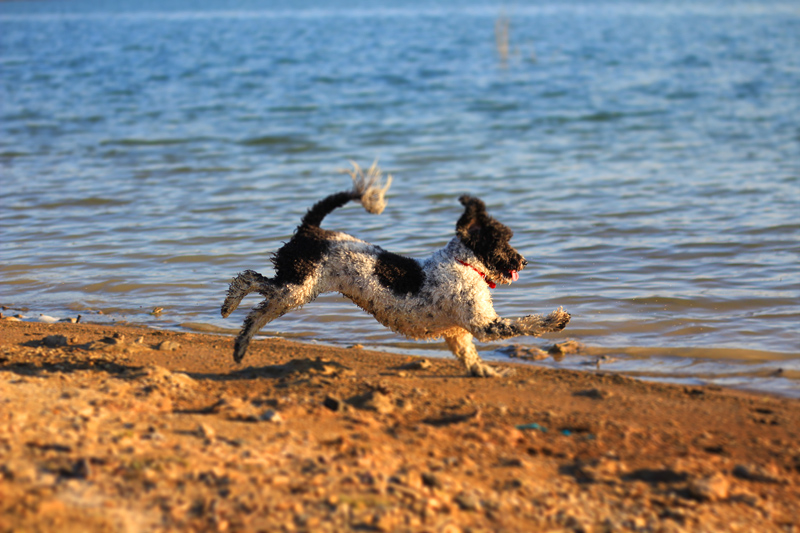 We loved taking her for walks in the beautiful area surrounding the home.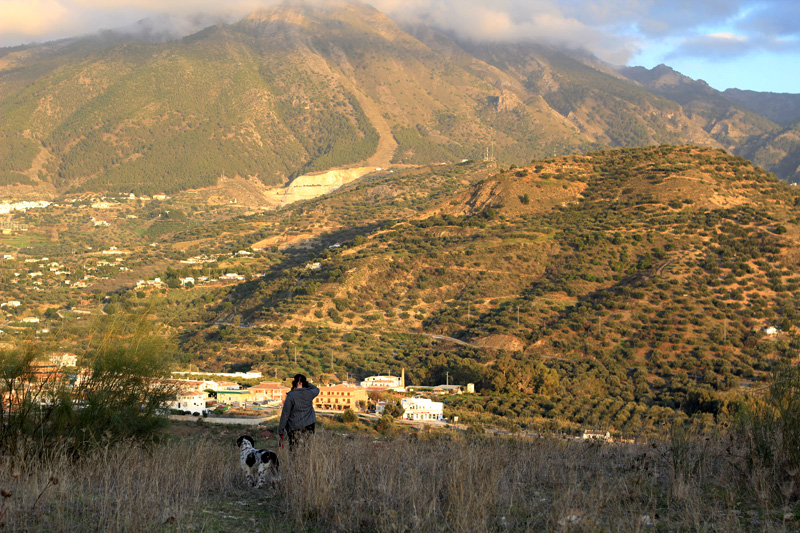 Everyday we enjoyed beautiful sunrises.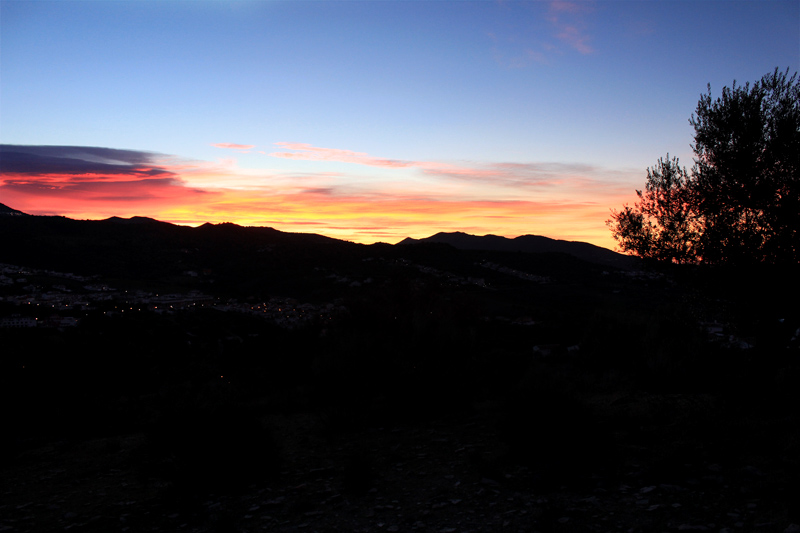 And sunsets.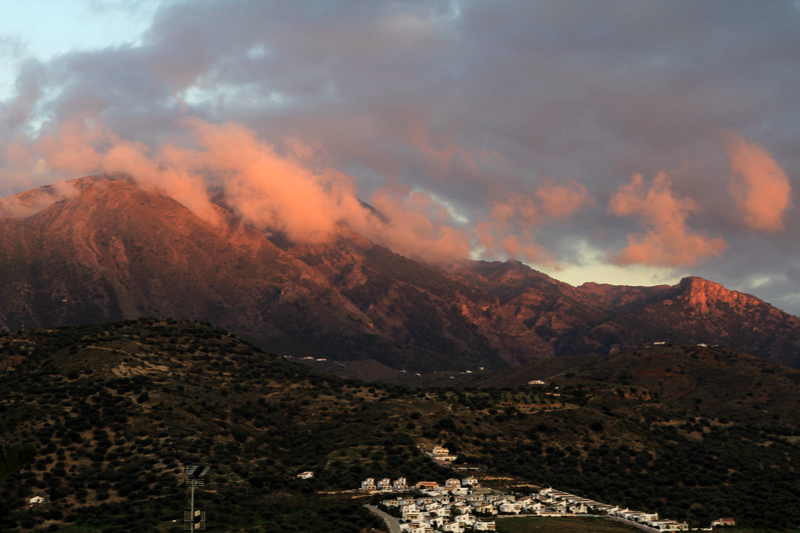 And the best thing of all – a big fluffy bathrobe! This is the number one material thing I miss. I hugged Roseanne when I saw it, and a little tear nearly crept from my eye.
There was one day when it was all I wore, happily. There were several days on end when we didn't leave the house, happily. This beautiful Costa Del Sol region of southern Spain remains largely unexplored by us, for as much as I thought "This is SPAIN! I should be out EXPLORING!" – the fluffy bathrobe and rest on a comfy couch won out every time.
This vacation from traveling, and this little taste of being in a relaxing home, is the number one reason why we love housesitting. And it got us ready to be back out on the road again.
Almost.
Coming up first…a detox from technology and a five day yoga retreat. Like, a REAL vacation (after our vacation). 🙂