Breaking Free
Thanks to the support of our dear friends and family, we were nominated and accepted to be a part of a series called "Breaking Free" being filmed by the popular Matador Network!  They are traveling around the world to film several people and producing eight minute episodes of each to be shown on their website starting in July.
For several days last week, the three-man Matador film crew joined us at our current location of Roatán, Honduras and put our lives under the lens.  We loved showing them around this beautiful island, and (sorta) got used to having cameras following our every move!
We shared our passion for volunteering, showing them around the Sandy Bay Alternative School and introducing them to the faculty and kids that have become a big part of our lives.  They filmed Pete coaching baseball and we all enjoyed watching the "tough love" that Pete gave the kids, learned from his many years playing competitive ball as a kid.  They joined us during our presentations at the school's "Career Day" as we attempted to inspire the kids to think about enriching their lives through travel.  And of course, they asked the tough questions: the hows and whys of our vagabonding ways.
Here's a sneak peek at some of the scenes they shot…
Dalene getting filmed while tutoring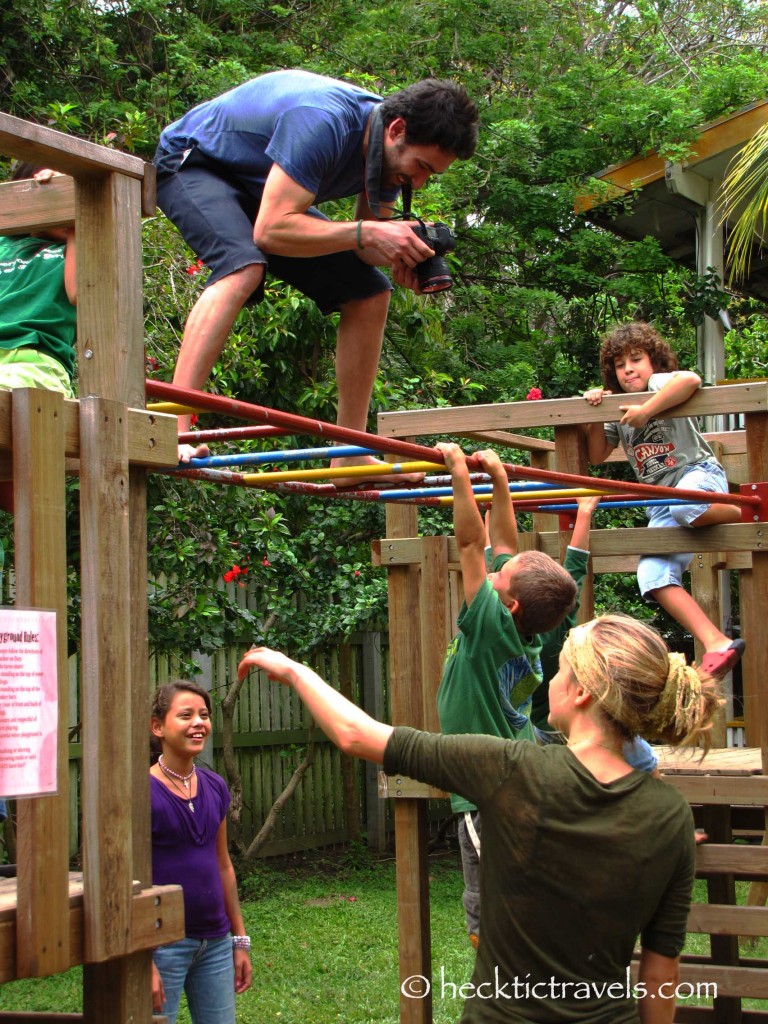 Steven getting some shots of the kids on the monkey bars!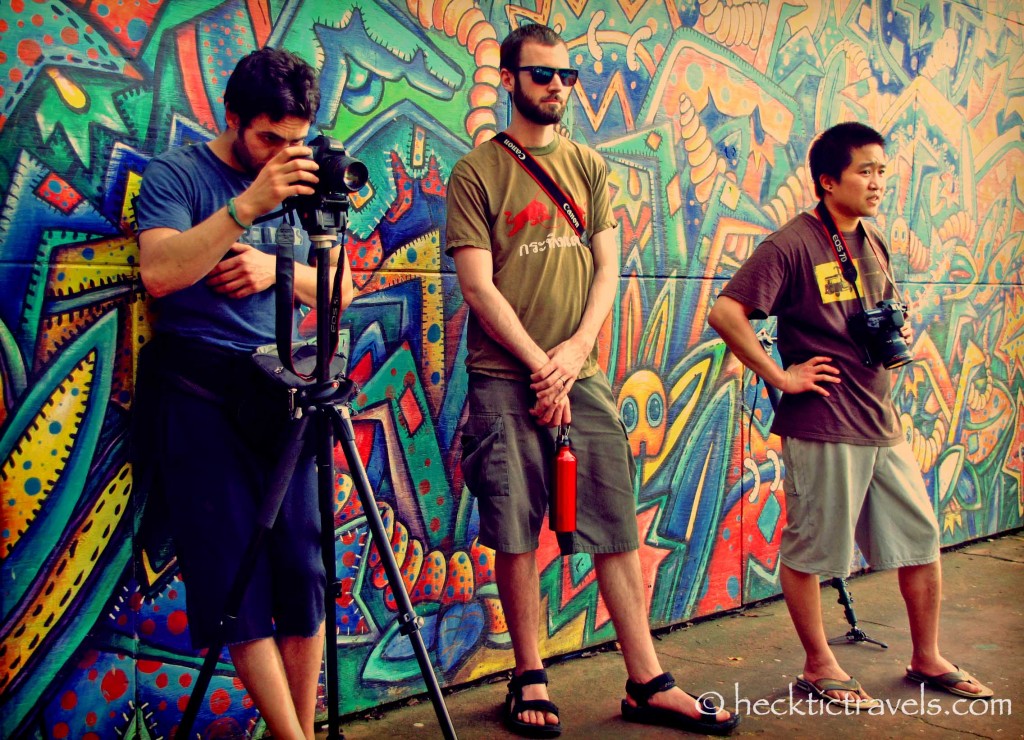 Steven, Ian and Brian – the Matador team – on the courts for baseball practice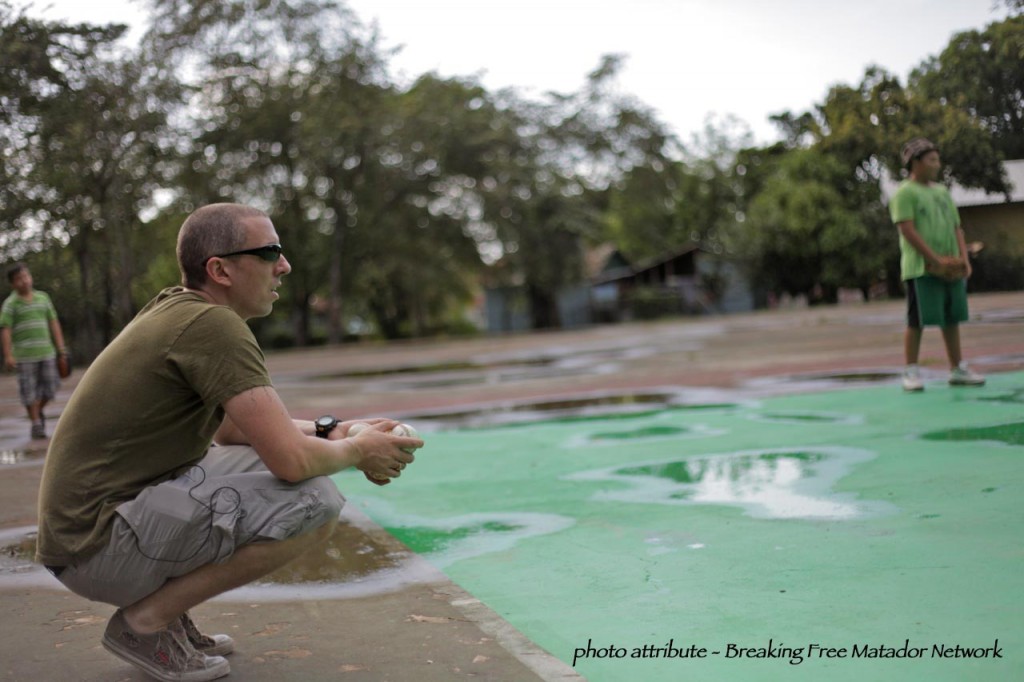 Pete coaching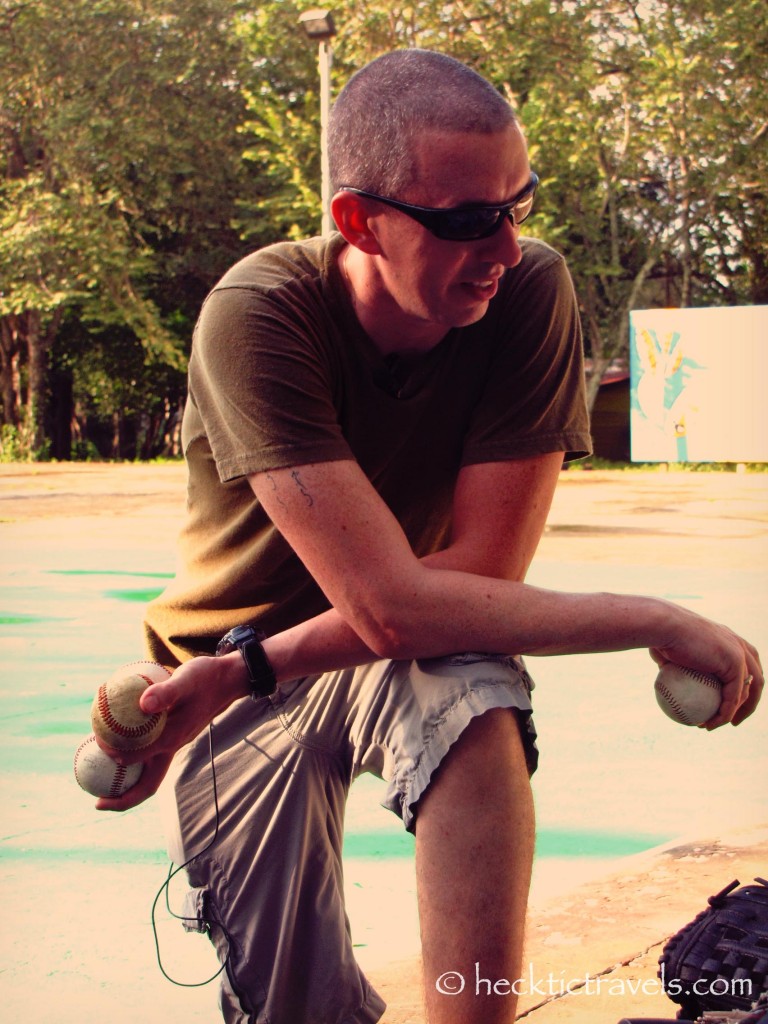 Coach Pedro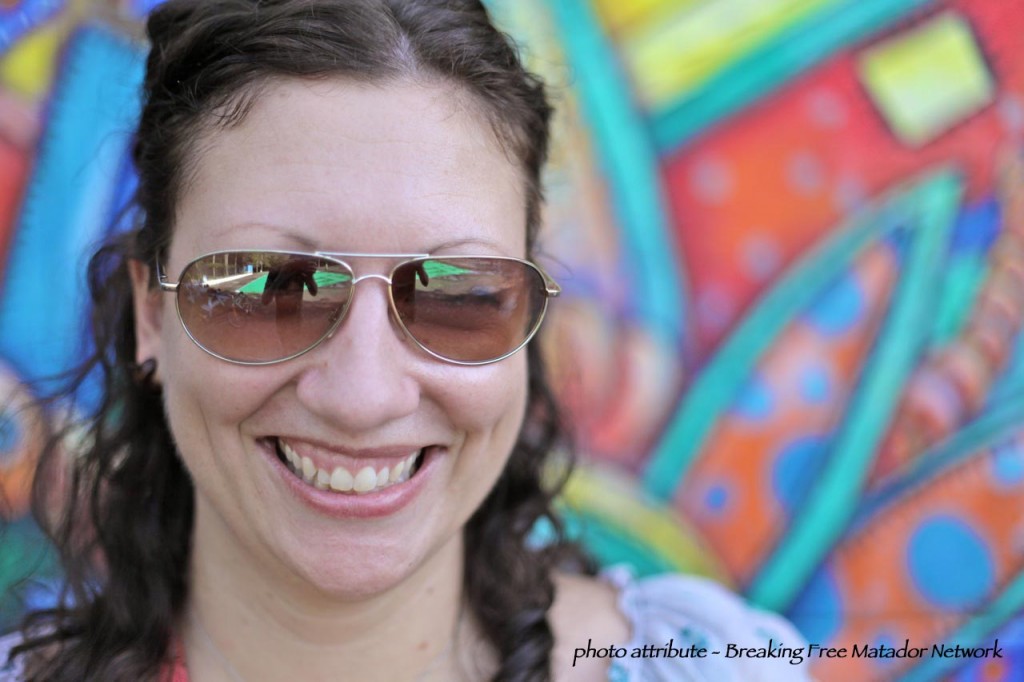 Woah!  Now that's a close-up!
Have we mentioned lately how much we love our life?  Well, we do!
It was a very new and exciting experience for us.   We are anxious to see the result (watch our site or the Matador Network for details!)
Visit our Facebook Fan Page to see more pictures!